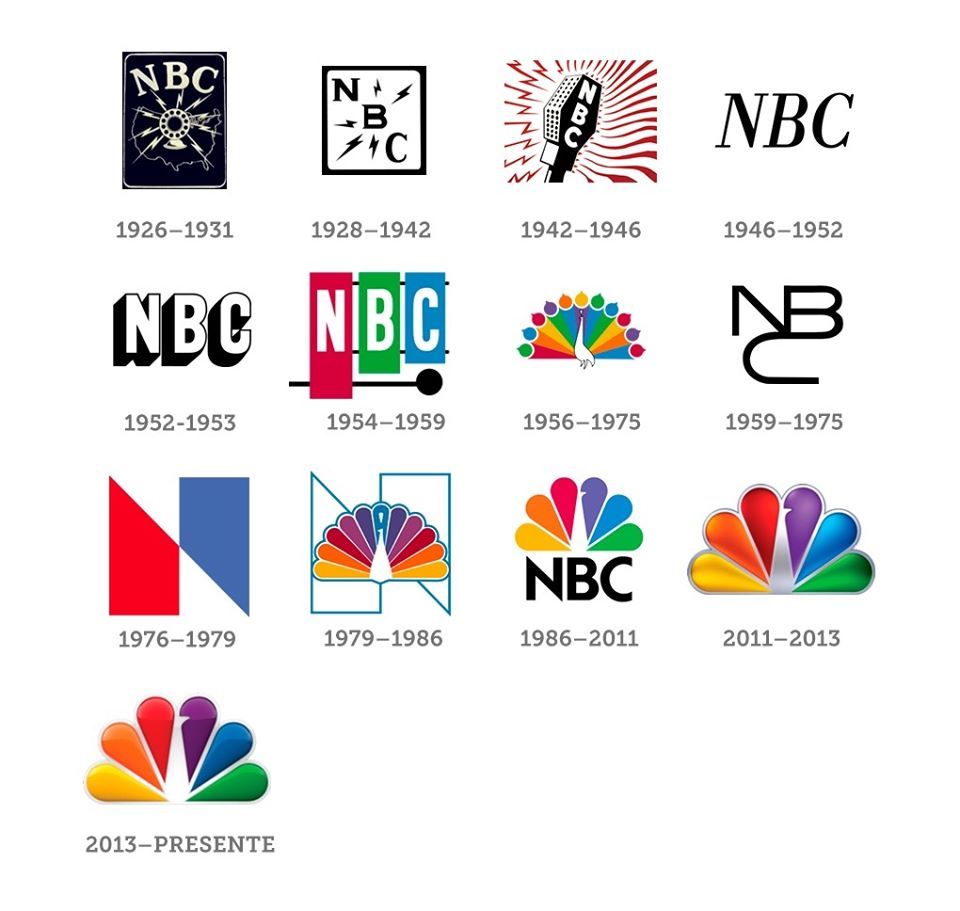 A member of the Old Time Radio Lovers group recently shared the image above that includes all of NBC's logos dating back to 1926. Some of these are truly iconic.
Of course, versions of the rainbow peacock have been used most of my lifetime, so they're immediately identifiable. I also like the NBC "snake" logo used between 1959-1975.
But if I had to pick my favorite, it would be the 1942 logo.
How about you? What is your favorite logo?  Please comment!