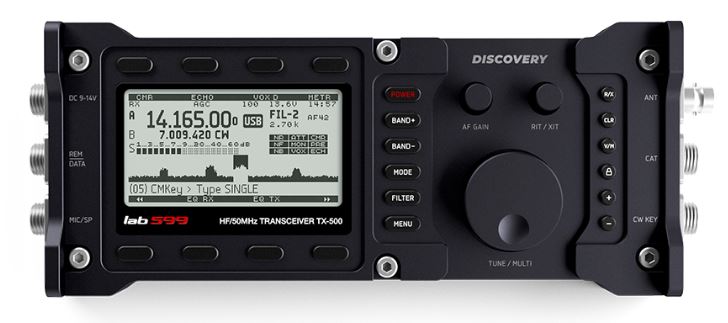 This evening, I discovered that HRO now has the long-awaited lab599 TX-500 transceiver available for purchase on their website.
I had actually placed an order for the radio, but I've asked to cancel it because I should have a loaner available for review.
Without a doubt, the TX-500 is one of the most anticipated QRP transceivers this year. Field operators have always wished for a rugged, weather-resistant portable radio and the TX-500 looks like it will fit the bill! Based on some of the videos we've seen, it should perform as well.
Click here to check out the TX-500 on the HRO website ($789.95 US at time of posting).
Update: HRO informs me that the lead time, or anticipated delivery is still weeks away.