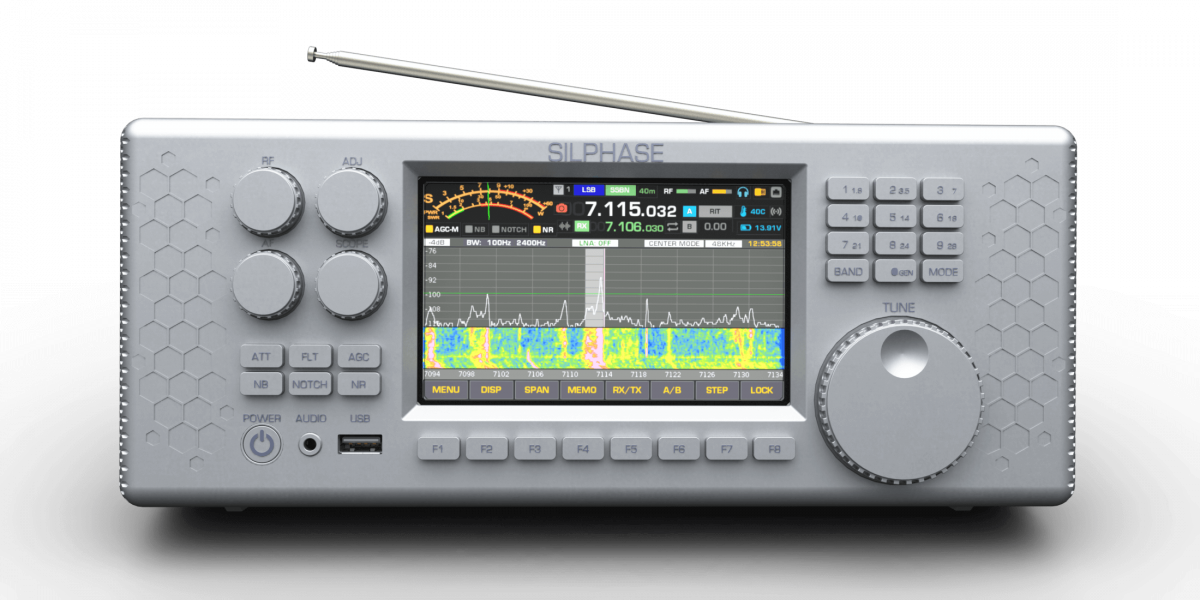 I've just learned about a new SDR receiver in development by the Polish company Silphase. It's called the Silphase R1 and appears to be a stand-alone, high-performance SDR receiver.
What could set this receiver apart from the rest is the:
Color backlit 5″ TFT touch screen display
Magnesium alloy body/chassis
USB out for recording and native logging
Record to internal "flash memory" (unclear if audio and/or spectrum)
Four internal speakers
12.6V 12000 mAh, internal battery
IP55 rating for water/dust protection
The price is $1199/€1099 with no expected availability date at time of posting
The receiver is portable and will measure 11.25×4.3×2.2in (285×110×55mm). Looks like the screen will be 5″ which should allow for a detailed spectrum viewing area (for comparison, the Icom IC-7300 TFT display is 4.3″)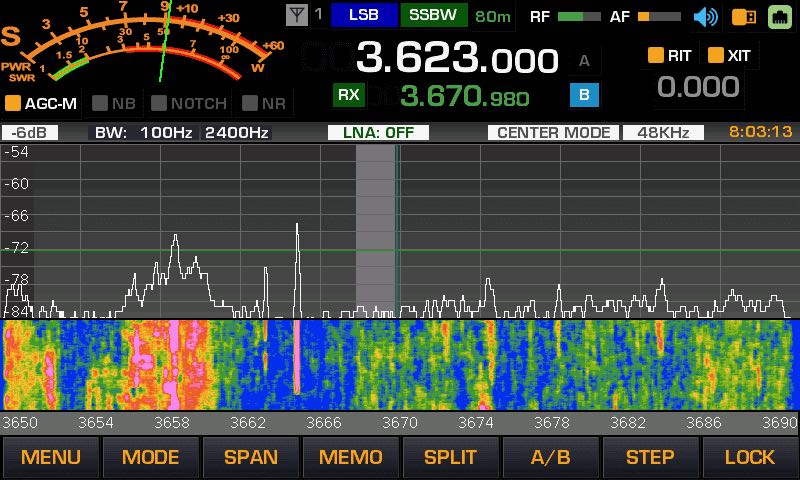 Siphase is a new company based in Poland and they claim they also plan to eventually produce transceivers:
"At the end of 2020 we will introduce a 25W transceiver in the same form factor powered by an internal battery, and a bit little later a 100W transceiver in the same form factor also powered by an internal battery."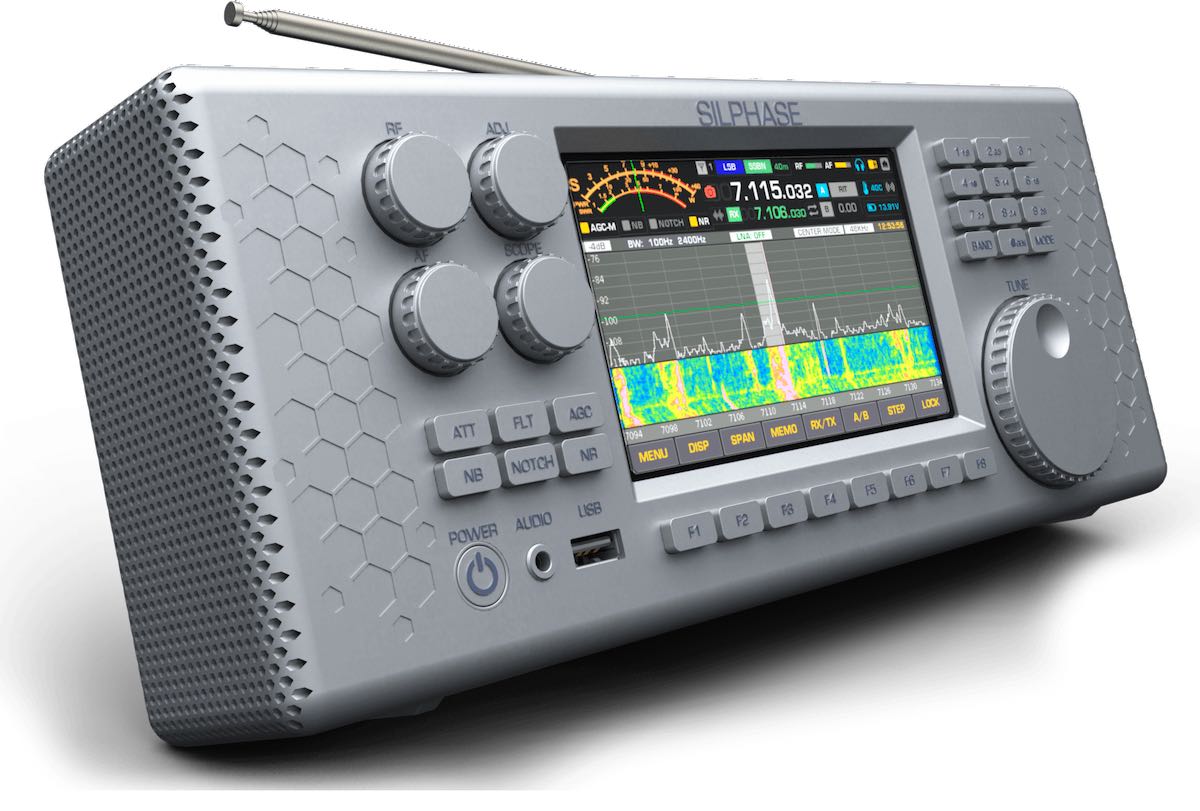 The Silphase product page has a complete list of specifications, but here are some worth noting:
Frequency coverage RX 0.1–30MHz
Frequency resolution 1Hz
Frequency steps 1Hz to 1KHz
Dual VFO
Direct sampling 16bit high speed 122 M/s ADC
Modes: CW, SSB, AM, FM
Sensitivity 1.8–29.999MHz, SSB/CW: (BW: 2.4kHz at 10dB S/N) – 132 dBm, 0.06?V
20dB LNA
Spurious and image rejection >90 dBm
Clipping level -3dBm
DSP (various filters, adaptive noise reduction, automatic notch filter, notch blanker, adjustable filters (0-1KHz HPF,0.5-6KHZ LPF, 50Hz step, etc.)
AGC (slow, medium, fast)
Main filter sharpness Factor 1.05 and lower
Audio recorder (use the internal flash memory or USB 16GB external flash memory)
Virtual USB audio card for OS update
Ham radio hardware log
OS QNX ("UNIX-like" real time operating system)
Telescopic antenna with F connector
Main optical encoder and four multifunction encoders
6 input modes buttons (attenuators, adjustable filters, AGC, NB, auto notch filter, NR)
Power supply requirement 12.6 DC ±15%
Power consumption RX 0.6 A typical
Battery 12000 mAh, 12.6V (3×3.7V/12000 mAh)
Operating time 20 Hours
Operating temperature range –10C to +60C; 14F to 140F
Frequency stability Less than ±0.2ppm (–10?C to +60?C; 14?F to 140?F)
Dimensions (W×H×D) 285×110×55mm; 11.25×4.3×2.2in
Weight (approximately) 1.8kg; 4 lbs
Magnesium alloy body, IP55 (in future IP 67)
"Expected Operational Lifetime 30 Years" With One Year Warranty – Additional Warranty
Made in EU
As I learn more about this receiver and the company producing it, I'll post updates with the tag: Silphase R1
Click here to check out the Silphase website.
---
Do you enjoy the SWLing Post?
Please consider supporting us via Patreon or our Coffee Fund!
Your support makes articles like this one possible. Thank you!