One of the most amazing things about hosting and curating a massive collection of shortwave radio recordings is listening to each recording as they're published on the Shortwave Radio Audio Archive (SRAA).
SRAA contributor, Tom Gavaras, has shared some brilliant off-air and studio recordings over the years including the following shortwave recording of Voyager Experimental Aircraft flight communications with Dick Rutan and Jeana Yeager in 1986.
I haven't even published the recording on the archive yet, as he just submitted it. Tom notes:
Rutan Model 76 Voyager Experimental Aircraft was the first aircraft to fly around the world without stopping or refueling.

It was piloted by Dick Rutan and Jeana Yeager.

The flight took off from Edwards Air Force Base's runway in the Mojave Desert on December 14, 1986, and ended 9 days later on December 23, setting a flight endurance record.

This shortwave recording is a sample of some of the communications between Dick Rutan and his ground crew including a debate if Dick should walk out of the aircraft after it lands.
Tom made this recording with an ICOM R71A receiver in Minnetonka, MN, and believes the date of this recording is December 22, 1986:
QSL card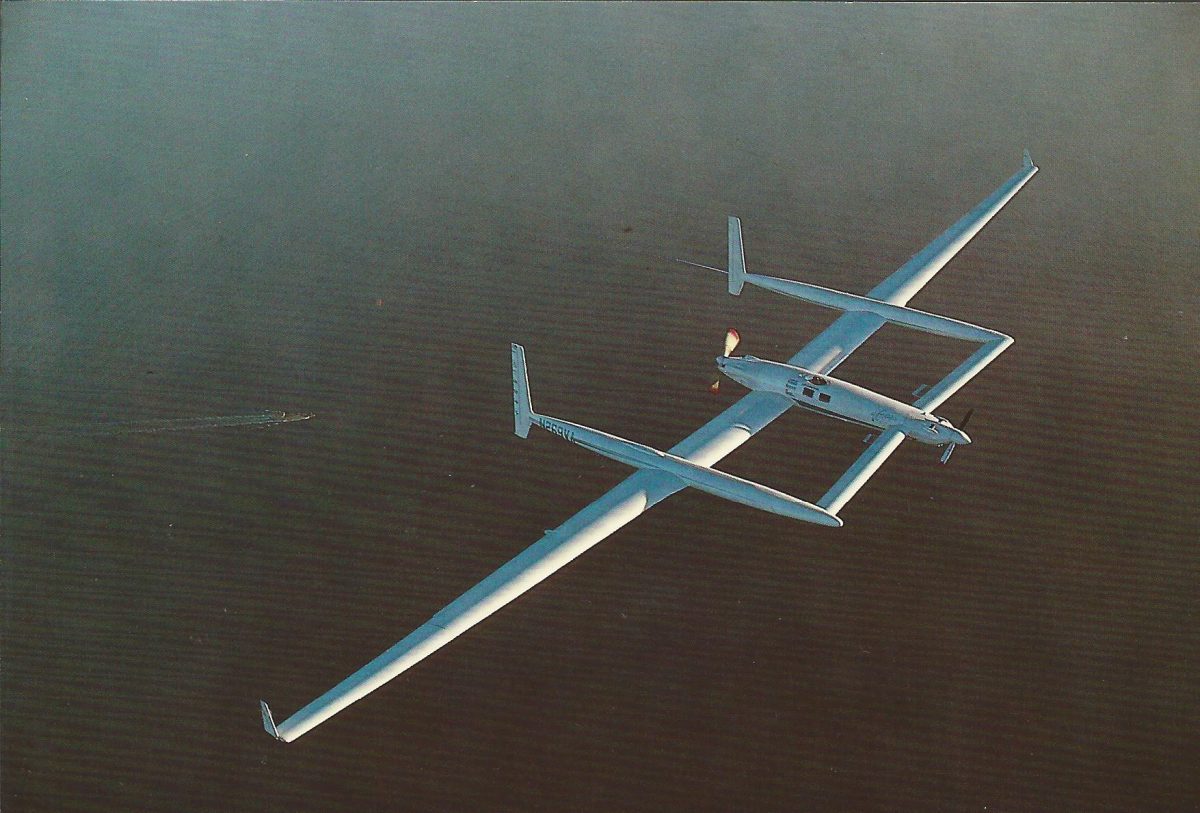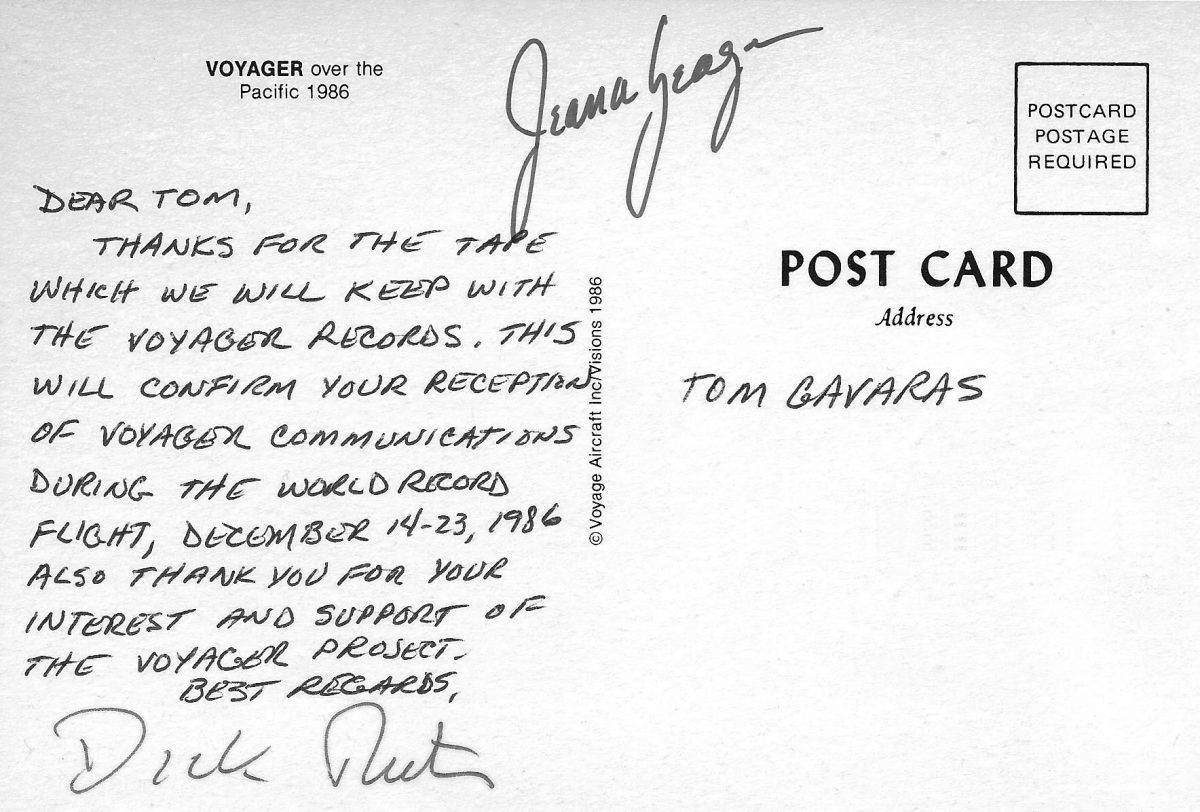 This is simply amazing, Tom! Thank you so much for sharing your recording and QSL card with us. A proper radio treasure!
Post readers: click here to check out the Shortwave Radio Audio Archive and click here to browse some of Tom's contributions. Also, click here to read our previous post about Tom's amazing RadioTapes.com website.