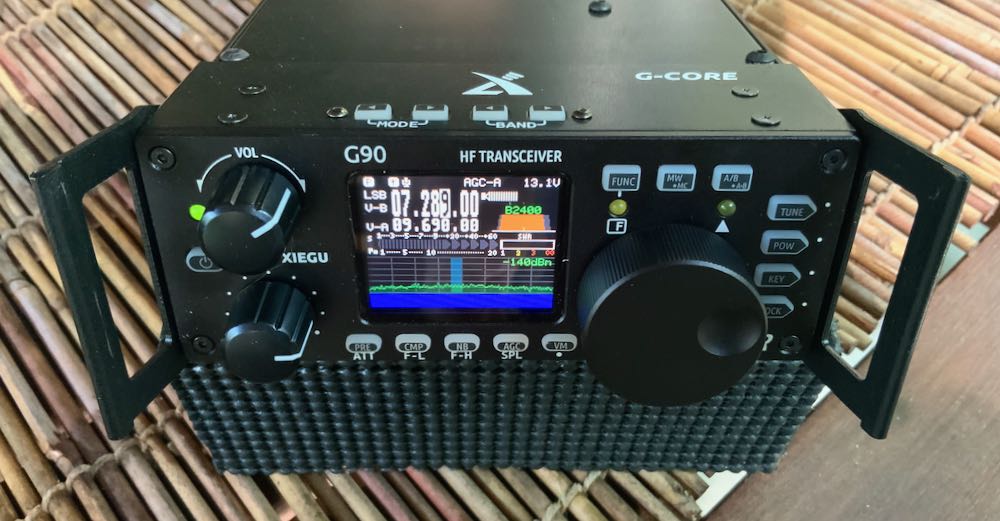 Shortly after posting some of my initial impressions of the Xiegu G90, SWLing Post contributor, Guy Atkins, encouraged me to upgrade the stock G90 tuning knob/encoder with one that is highly recommended by the G90 community.
While I didn't really have an issue with the stock plastic knob, I couldn't resist a larger, slightly heavier aluminium encoder with a dimple.
I'm so happy I splurged for this $8 upgrade. Not only is the encoder much easier to use now, but it also gives the G90 a proper face-lift:
Thanks so much for the tip, Guy! I, too, highly recommend this affordable upgrade!
Get your upgraded encoder knob from: