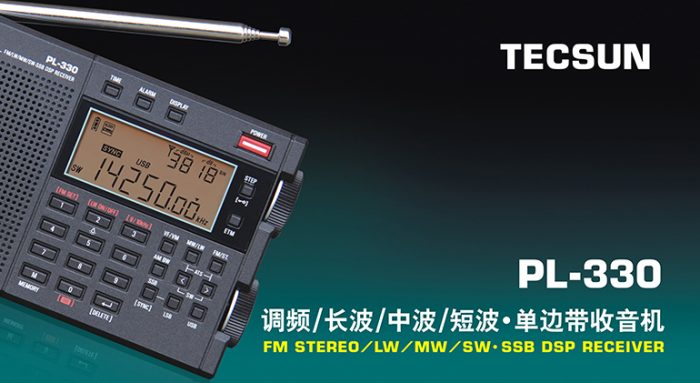 We posted an update about the new Tecsun PL-330 in late April 2020. While we didn't have a lot of details, it's worth reading.
We still don't have a lot of details (as of today, July 3, 2020) but readers have been contacting me and commenting recently with links to online retailers who are already selling the PL-330.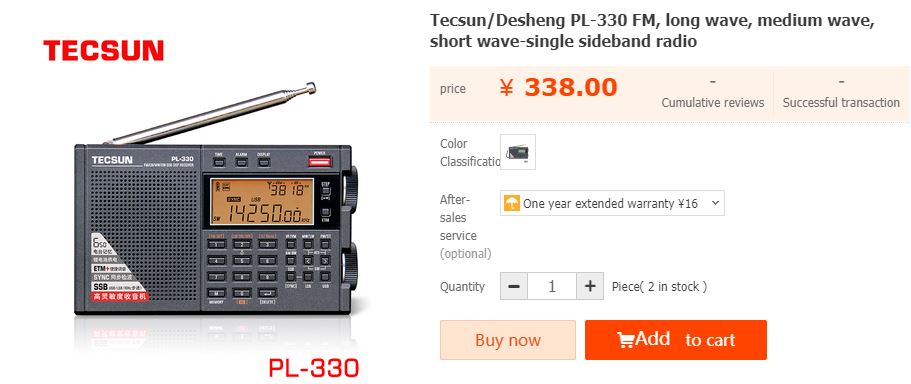 SWLing Post contributor, Babis, shared a link to retailer (Taoboa.com, see above), this website with more information, and a review on this page.
Before you buy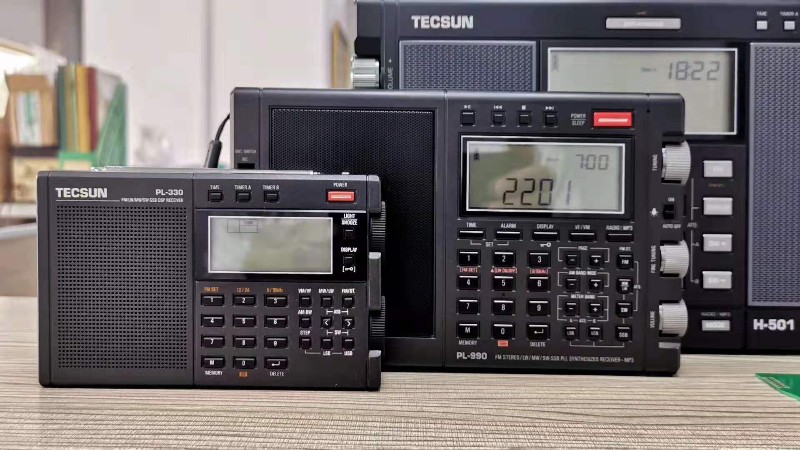 To be clear: I am not placing an order for the Tecun PL-330 yet.
Indeed, as I mentioned in a previous post, my trusted Tecsun contact informed me that all of the new portables–the PL-990, H-501, and PL-330–are first being released as a "domestic" or pilot version in China. The pilot version is not the final and fully-updated/upgraded international/export version.
I will make an announcement here on the SWLing Post when the international/export versions are available for purchase.
To be clear, I can't comment on the performance of the domestic models, but I do understand that the export models will likely have better specifications and even updated front panels/functions.
I also understand that the PL-990 will likely be the first export model in terms of availability.
Stay tuned! I'll post any/all updates here on the Post.
---
Do you enjoy the SWLing Post?
Please consider supporting us via Patreon or our Coffee Fund!
Your support makes articles like this one possible. Thank you!