Many thanks to a number of SWLing Post readers who shared a link to this website (in Chinese) with photos and details of the new Tecsun PL-330. Note: The server hosting the PL-330 page has been unreliable the past few days.
Some of you might recall the PL-330 in photos of the new Tecsun product line we posted last year. Recently, a handful of preliminary working prototypes have been produced,  so I reached out to my trusted Tecsun contact for more information. Here's what I've learned:
Position in Tecsun product line
In terms of the Tecsun product line, the PL-330 appears to be the successor to the venerable Tecsun PL-310ET and/or PL-380.
The PL-330 will have features these legacy Tecsun models do not have, namely:
synchronous detection,
single-sideband reception,
and an upgraded ETM (auto tune and store) feature.
It also appears the SSB tuning steps could be as fine as 10 Hz. Most impressive, if true.
Size
I refer to radios in this size class as "ultra-compact."
The PL-330 measures 139 × 85 × 26 millimeters (5.5 x 3.3 x 1 inches). Its form factor is very similar to the PL-310ET, but much thinner in profile. The total depth of the radio is only 26 mm.
I love the idea of an even thinner profile, although this certainly limits the type of internal battery that can be used.
Battery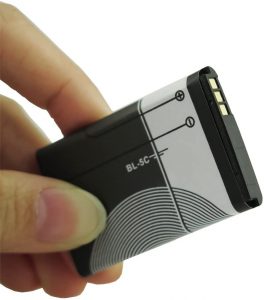 The PL-330 is powered by a single BL-5C lithium battery.
In my world, this is a bit of a negative, but I'm sure the BL-5C was one of the only viable battery options for a radio that's only 26mm thick.
On the plus side, the BL-5C is widely available, affordable, and can be charged internally.
On the negative side?
Well, I find that the overall capacity doesn't match that of, say, three AA batteries. Also, I find that the battery's longevity (meaning, how many charge cycles it can handle) is not that impressive–arguably worse than any other rechargeable battery system I've used.
Another reason I prefer AA batteries in compact portables is I know no matter where I travel, I can easily purchase them at almost any retailer, airport, or even hotel, in a pinch. In the past, when I've traveled with radios that use the BL-5C, I simply carried a fully-charged spare in a poly zip-lock bag (to protect the battery contacts from inadvertently shorting.
In addition, when I fly, I like to carry as few Lithium batteries as possible.
Perhaps, however, I can find a very high quality BL-5C to use in the PL-330? I would appreciate any leads from readers.
Performance
Since the preliminary prototypes were more or less mechanical prototypes and lacked most of the features planned for this model, there are no performance reports as of yet. In fact, I would be skeptical of any reports you might read in advance of the final production model.
Availability
Like the PL-990 and H-501, there are no reliable estimates for availability or shipping yet. The Covid-19 pandemic has slowed down this process. Most likely, the PL-330 will be released after the PL-990 and H-501, but that isn't even certain.
Stay tuned!
The PL-330 will have a number of other features and specs, but these are early days and I prefer sticking with what we do know now. As soon as I learn more, I'll post updates–bookmark the tag PL-330.
Note this reddit thread with an English translation of the Chinese page I mentioned at the beginning of this article (thanks, Tom Daly). It mentions more details, but again, it's such early days I prefer to stick with what has been confirmed. As with any product in development, a number of changes could occur before the first production run.
Of course, I will review and evaluate the export version of the PL-330 when as soon as it's available. Stay tuned!
---
Do you enjoy the SWLing Post?
Please consider supporting us via Patreon or our Coffee Fund!
Your support makes articles like this one possible. Thank you!