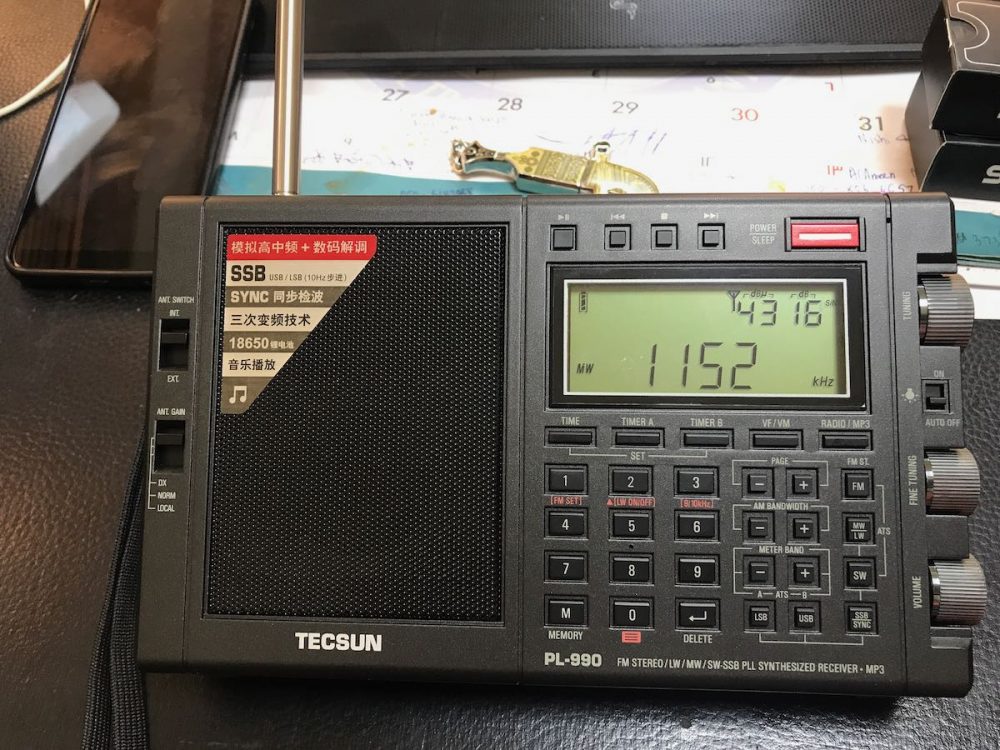 Many thanks to SWLing Post contributor, George Joachim, who shares the following photo of his recently acquired Tecsun PL-990. George also shared the following comment:
I have just received my PL 990 from Ali Express. Suitably impressed everything works as advertised and yes it is the newer (TIME TIMER A TIMER B) version. The serial number shows a production of July 2020. Comes in the usual box with all accessories as the PL -880. They even include a Micro SD card with prerecorded songs. Well done again Tecsun!!!
Photos
Thank you, George. You're obviously not only a fan of shortwave and rails, but also the Queen of the Skies!
A quick update about my Tecsun PL-990 review
Hopefully in the next week or two, I will be receiving a pre-production export version of the PL-990 that will eventually be sold by Anon-Co. I should have received a model a couple weeks ago, but they discovered a last-minute issue they had to address in the firmware. Once this is sorted, I will receive a pre-production model to carefully test. I'm guessing the model I'm testing will have some slight differences with that of George's above only because it's my understanding Tecsun hasn't made a production run of the variant Anon-Co plans to sell yet.  Cosmetically, I'm sure they're near-identical. I'll certainly post an update when I receive the test model. Thanks for your patience!