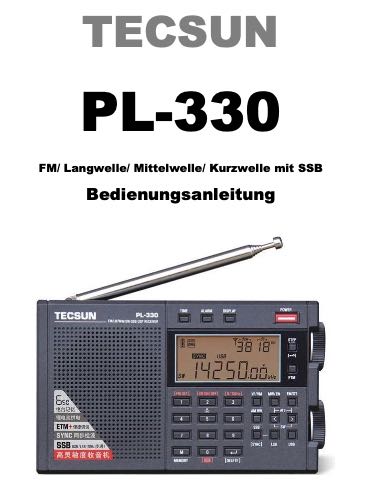 Many thanks to SWLing Post contributor, Frank, who writes:
Hi there,

I have written a manual for the Tecsun PL-330 in German after getting only a Chinese one. Perhaps it is helpful for somebody?

With friendly regards
Frank from Germany
Click here to download Tecsun PL-330 Deutsche Bedienungsanleitung (PDF 1.8 MB)
Thanks so much for sharing this, Frank!