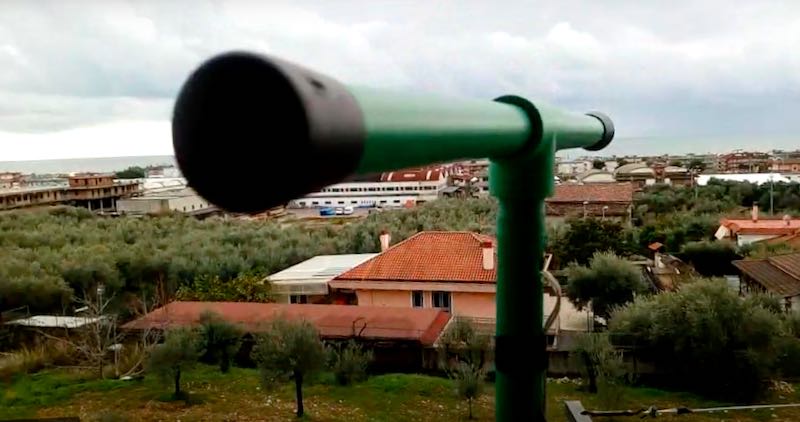 Many thanks to SWLing Post contributor, Giuseppe Morlè (IZ0GZW), who writes:
Dear Thomas,

I'm Giuseppe Morlè (IZ0GZW) from Formia, on the Tyrrhenian Sea, in Italy .

I built this simple rotating directive ferrite antenna for medium waves and the 160 meters ham band.

Inside the tube there are 2 ferrites with 43 cable windings and 3 for the coupling link that goes to the receiver.

In this video the test as soon as I assembled everything …
In broad daylight, it was 12.00 local time, you could hear well over 2000 km.

The antenna is very directive and perfectly manages to separate several stations on a single frequency.

The pipes are in plastic for plumbing use (PVC), I bought only that one, 5 Euros, the rest is all recycled.

I wanted to share this simple and very functional project of mine with the SWLing Post community.

Thanks and I wish everyone a better year.

Greetings from Italy.
Giuseppe iz0gzw.
Thank you, Giuseppe! What a simple, effective antenna project. I like how you've invested so little and recycled parts from other projects. I also love your view there looking south over the Tyrrhenian Sea! What a great place for radio.