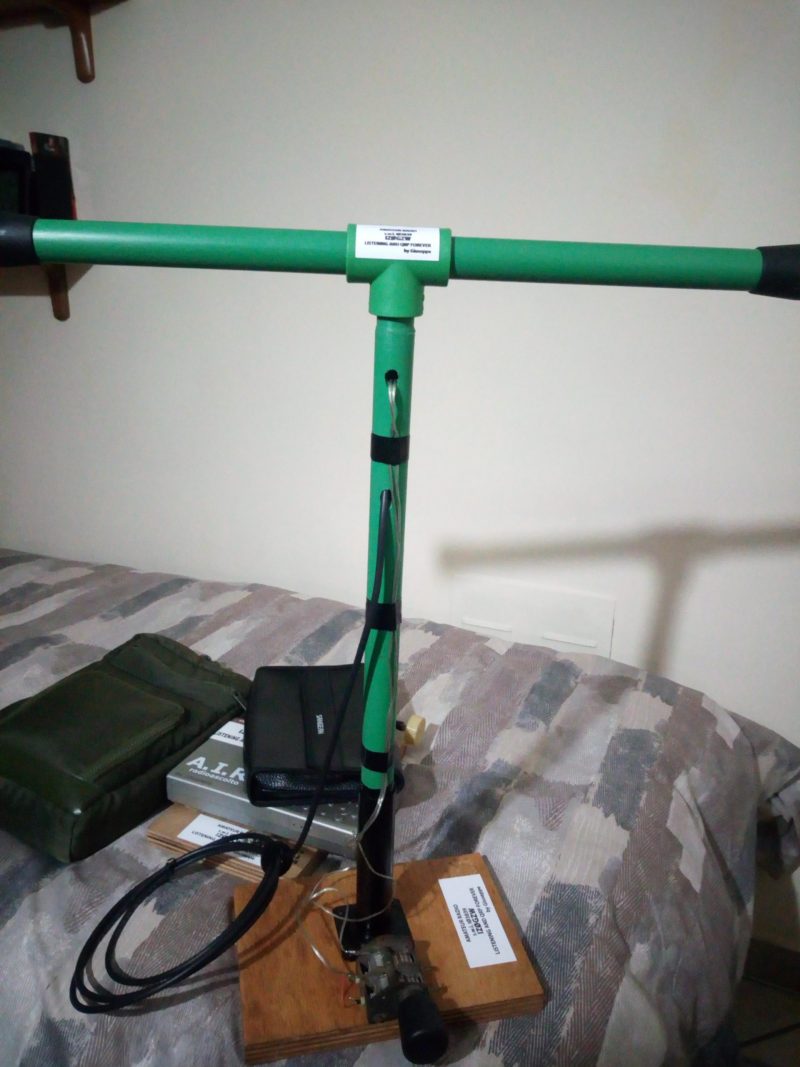 Many thanks to SWLing Post contributor, Giuseppe Morlè, who writes:
Dear Thomas,

This is Giuseppe Morlè again. First of all, Happy New Year to you and to the whole SWLing Post community! I've been continuing the tests on my "T Ferrite" antenna for medium wave and the 160 meters ham meter band.

I tried the antenna inside my shack listening to Rai Radio 1 from Milan Siziano, about 800 km from me, on 900 kHz in the early morning after sunrise. The antenna, despite being inside, proved to be perfect for the cancellation of the electrical noise that I had around me.

Disconnecting the antenna from the receiver–a Sangean ATS-909–the noise occupied everything without being able to listen to anything. Putting the antenna back, the noise disappeared completely making the modulation re-emerge, with a weak signal, it was already day, but with good understandability.

The antenna, as I described in another article, is composed of 2 ferrites 12 cm long each, bought at ham fests, tied together with insulating tape.

For the two windings, I used a small section of cable used for telephone systems that is rigid enough to model perfectly on the ferrites–43 turns for the primary and 3 turns for the coupling link to the receiver. The variable capacitor is 850 pf.

I should mention that the magnificent W1VLF channel was my original source of inspiration for this antenna.

Check out the following video:
Click here to watch on YouTube.
That is amazing, Giuseppe! We often think of magnetic loops as the only choice for coping with urban noise and RFI, but ferrite bars–especially configured like yours–are a brilliant tool for indoor low-band listening. Thank you for sharing! We love your experiments.