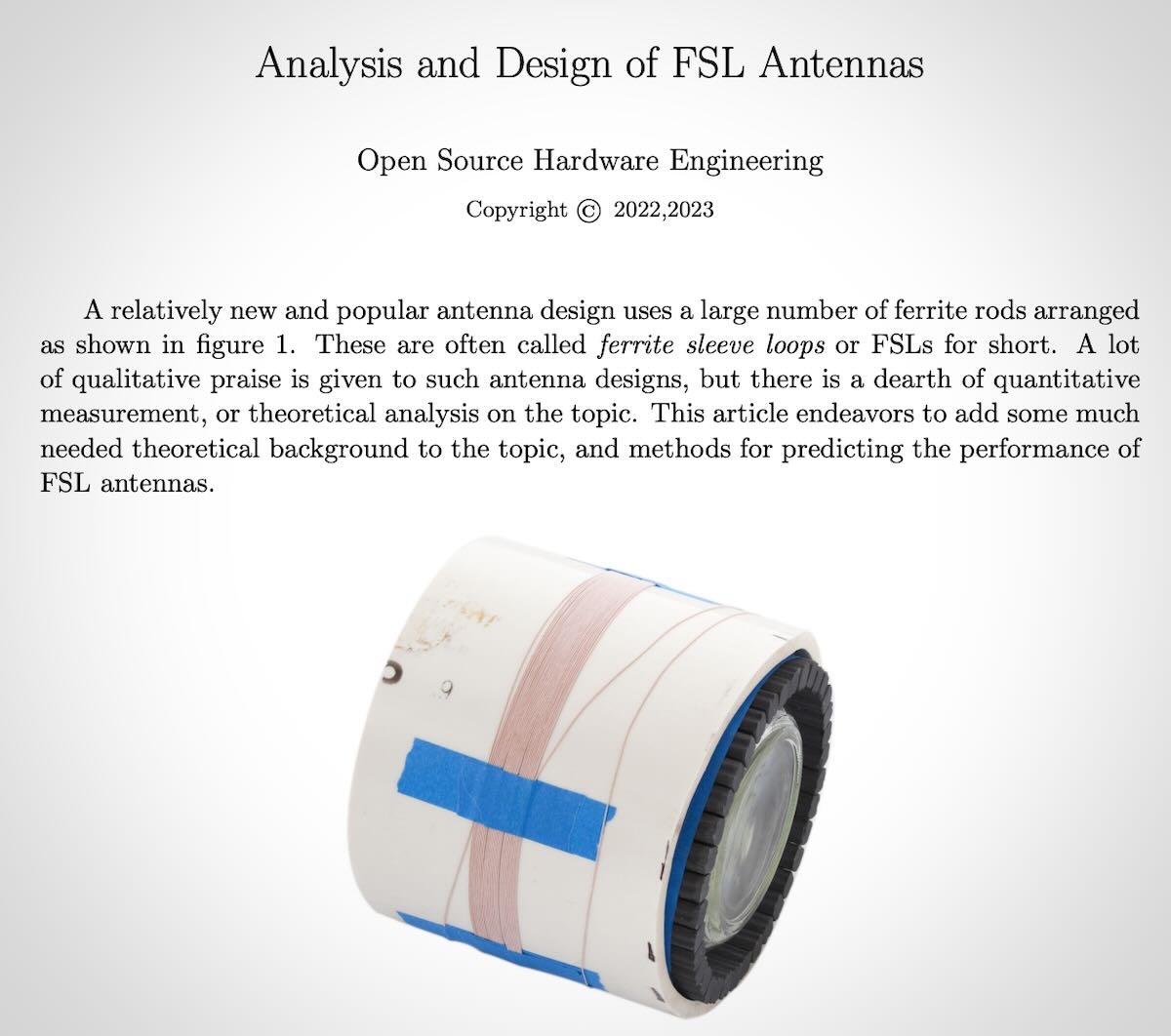 Many thanks to SWLing Post contributor, Zoltan Azary, who has written an extensive theoretical analysis of ferrite sleeve loop antennas. This article has a very academic flavor and for those who are interested in antenna design, he welcomes your comments!
Click here to download the 14 page PDF, "Analysis and Design of FSL Antennas: Open Source Hardware Engineering" by Zoltan Azary.
Thank you for sharing this work with us, Zoltan!