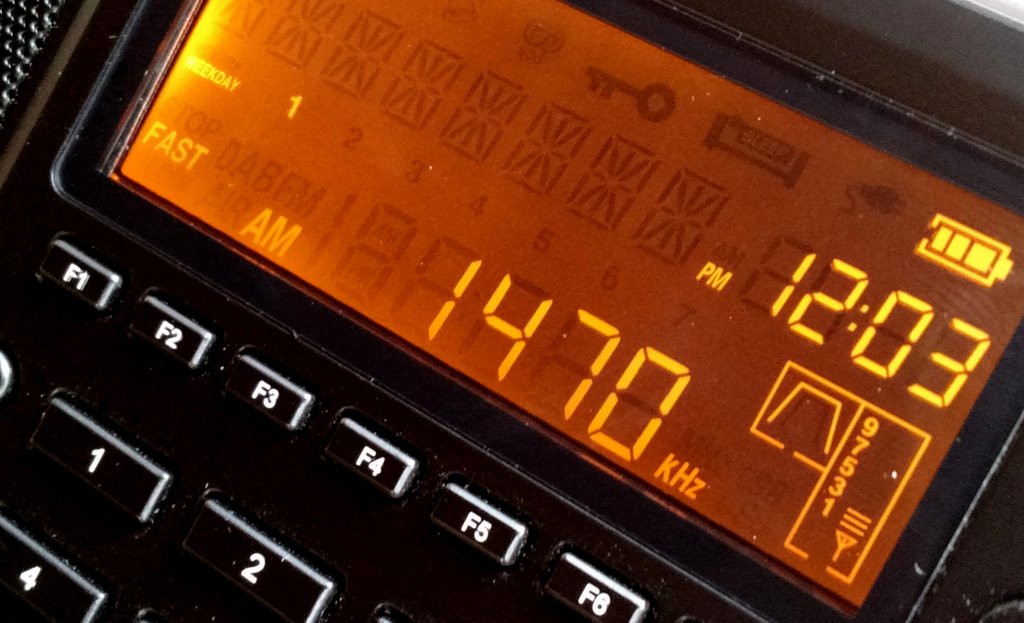 Radio Waves:  Stories Making Waves in the World of Radio
Welcome to the SWLing Post's Radio Waves, a collection of links to interesting stories making waves in the world of radio. Enjoy!
Many thanks to SWLing Post contributors Troy Riedel, Dennis Dura and David Shannon for the following tips:
---
The Great Solar Storm of March 1940 (Spaceweather.com)
This story is shocking. On March 24, 1940, a solar storm hit Earth so hard it made copper wires in the United States crackle with 800 volts of electricity. A New York Times headline declared that a "sunspot tornado" had arrived, playing havoc with any signal that had to travel through metal wires.
"For a few hours it completely disrupted all long-distance communication," wrote astronomer Seth B. Nicholson in a recap of the event for the Astronomical Society of the Pacific. Radio announcers seemed to be "talking a language no one could understand." The New York Times reported that more than a million telephone and teletype messages had been garbled: "Veteran electrical engineers unhesitatingly pronounced it the worst thing of its kind within their memory."
So why have you never heard of this storm? Even in 1940 it was fairly quickly forgotten. World War II was underway in Europe, and the USA was on the verge of joining. People had other things on their minds.
Modern researchers, however, are paying attention. A team led by Jeffrey Loveof the USGS Geomagnetism Program just published a new study of the event in the research journal Space Weather. Their work confirms that it was no ordinary solar storm.
"It was unusually violent," says Love. "There were very rapid changes in Earth's magnetic field, and this induced big voltages in long metal wires." [Continue reading at Spaceweather.com…]
[…]Read Love's original research here: https://agupubs.onlinelibrary.wiley.com/doi/full/10.1029/2022SW003379
HONOLULU (HawaiiNewsNow) – From taking calls of desperation, to sharing what they know when they know it, local radio hosts have long been a valued source of communication, especially during disasters.
However in light of the recent fires, many on Maui have expressed concerns that information from the government in times of disasters is far too sparse and delayed.
Lines of communication remain severed with cell towers burned to the ground. That's leaving radio as one of the few dependable sources of communication, which is putting added pressure on local outlets.
Veteran radio host Ed Kapoi of KISS took a call from Napili, North of Kaanapali.
"People are desperate. Babies need diapers and formula. The elderly need their medication," one caller said through tears.
It just rocks you to your core it really does. It's hard to take those kind of phone calls," Kapoi said.
Fellow KISS radio host Brandee Carvalho added, "We hear their crying, their tears, their desperate pleas. It is real. It's very real for me." [Continue reading…]
Click here to watch on YouTube.
Edison Research says streaming music and YouTube claim 2nd and 3rd place
Edison Research just released its latest "Share of Ear" findings. The quarterly study determines what portion of all audio time is spent with different platforms.
The analysis looks at all audio usage across the United States among Americans age 13 and older. The data is gathered from a detailed one-day diary entry administered either online or via mail. Share of Ear data has been continuously updated since 2014. Find this quarter's insights compiled in the graph below.
Per Edison's findings this quarter, AM and FM radio (counting both over-the-air and streams) accounted for 36 percent of all listening for Americans age 13 and older. Streaming music via platforms like Spotify, Pandora and Apple Music, among others, accounted for 18 percent of all listening time. Using YouTube for music and/or music videos accounted for 14 percent of all listening time; followed by podcasts, SiriusXM and "owned music" — a.k.a. CD's and other digital music files.[Continue reading…]
[Editor's Note: Per Wikipedia, "The Daily Mail is a British daily middle-market tabloid newspaper and news website published in London."]
Listeners have criticised Radio 4's retreat from long wave amid fears that older people will struggle with digital radio.
The BBC said last year it will stop scheduling separate content for the long wave version of the station in 'anticipation of the closure' of the platform.
Programmes which are on long wave but not Radio 4 FM include Test Match Special, editions of the Shipping Forecast, the Daily Service and a longer version of Yesterday in Parliament.
These shows will be available on other platforms once separate scheduling for long wave ends next March.
It is expected that listeners will be directed to the digital BBC Sounds audio platform to find these programmes. [Continue reading…]
---
Do you enjoy the SWLing Post?
Please consider supporting us via Patreon or our Coffee Fund!
Your support makes articles like this one possible. Thank you!