I have enjoyed three to four medium wave and shortwave DXpeditions per year since 1988, to sites on the Washington and Oregon coasts. I love the chance they give to experiment with antennas in a (hopefully!) noise-free location, and concentrate on catching stations that might not be heard from home.
All of my DX trips have been via car–until now! I've just returned from nine vacation days in Hawaii (Waikoloa Beach, on the Big Island), and I thought others might like to see the radio related items I chose to take along for air travel. I'm pleased to report that everything worked as planned, and I have five days of SDR IQ WAV files of the MW band for review, all recorded in the time frame surrounding local dawn.
My goal was not the smallest, most compact portable setup, but one with high performance and modest size. Fitting everything into a day pack was another requirement. A simple wire antenna and an even smaller Windows tablet or laptop than the one I've used (and a smaller SDR like the HF+ Discovery, for that matter) would make a much smaller package. However, the items I've assembled worked excellently for me during my enjoyable Hawaii vacation. The directional loop antenna provided nulls on medium wave of 30 dB during preliminary tests indoors, a less-than-ideal test situation.
Here is a list of what I've put together for my DXing "kit":
SDRPlay RSPdx receiver
Short USB cable for receiver<>PC connection, with two RFI chokes installed
Lenovo X1 tablet— a Windows 10 device with magnetically attached keyboard; this model is a competitor to Microsoft's Surface Pro tablet
Wellbrook Communications' ALA1530 head amp module, modified for female SO239 connectors enabling use of large diameter LMR-600 coaxial cable as a 2-turn loop element. My antenna setup is similar to Wellbrook's commercial flexible loop
Wooden base for the antenna (ALA1530 is bolted to the base)
20 feet of lightweight RG-174 coax
Wellbrook DC interface module for the ALA1530
3.0 Ah LiFePO4 rechargeable battery for the Wellbrook antenna
15 foot long section of high grade "Times Mfg." LMR-600 coax cable with PL259 connectors (bought from Ebay already assembled/soldered)
Fold-up beach mat
Small day pack to hold everything
You'll note the absence of headphones in the list. This is because my intent from the start was to record all the DX (MW band) as SDR WAV files for DXing post-vacation. That said, I did have headphones in my travel luggage for later spot checks of a few frequencies. That's how I found 576 kHz Yangon, Myanmar lurking at their 1700 sign-off with national anthem and English announcement. The remainder of the DX to be uncovered will have to wait until I'm back home near Seattle!
The LMR-600 is a very thick and stiff coax cable, whose diameter approaches that used in the standard aluminum tubing ALA1530 series from Wellbrook. It has the benefit of being self-supporting in a 2-turn configuration and will also coil up into an approx. 12-inch package for transport. It just barely fits within the day pack I'm using. As I understand it, magnetic loops with tubing or large coax as the active element, versus simple wire, are more efficient in operation. Whether or not this holds true in practice remains to be seen.
I fashioned a wooden disc 3/4″ thick to attach the ALA1530 head amplifier, as I didn't want to bring along a tripod or other support stand. The Wellbrook antennas all work well near or at ground level, so I was able to get great reception with the antenna right on the beach. The diameter at two turns of the coax is only a few inches smaller diameter than Wellbrook's aluminum tubing loops. Three strips of strategically placed Velcro straps help keep the turns together when deployed as well as during storage.
In theory a two-turn loop should give 5 dB less gain than a single turn version; however, my older ALA1530 module has 5 dB more gain than the newer "LN" type, according to Andrew Ikin of Wellbrook Communications. The net result is that my two-turn antenna should have equal gain to the larger one-turn variety. Future experimentation with this DIY coax loop antenna is in order!
The commercial Wellbrook FLX1530LN is a fine product, and worthy of your consideration as a compact and high performance travel antenna. Full details can be found at this link.
SDR WAV Files for Download
One of my goals from the start for my Hawaii trip was to bring back SDR "IQ" WAV files for sharing with others. These approx. 900 Mb files cover the entire medium wave band as heard from my beach location in Waikoloa.
The overall page is: https://archive.org/details/@4nradio   Clicking on any of the entries will bring you to a details page. From there just right click on the "WAVE" link, and choose "Save as…" to download. For a few of the recordings I also posted the file that precedes the one that goes across the top-of-the-hour, because things seemed a bit more lively prior to 1700 (which  was at local sunrise, give or take a couple of minutes).
The IQ WAV files are only playable with suitable SDR radio software: SDRuno is first choice (but you need a RSP receiver connected). The files are also is compatible with HDSDR and SDR-Console V3. It may also play on Studio 1 software.
I hope other DXers enjoy the chance to tune through the MW band, as heard from the Big Island of Hawaii.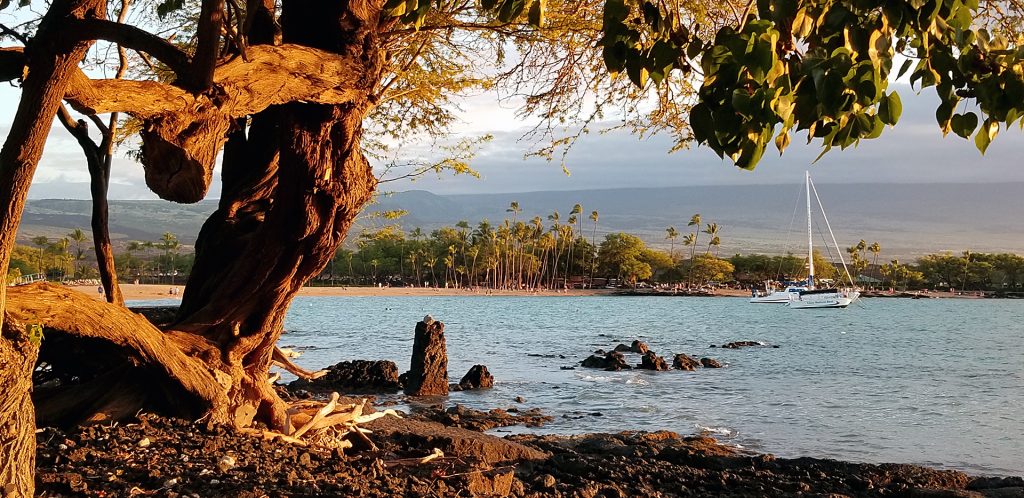 Guy Atkins is a Sr. Graphic Designer for T-Mobile and lives near Seattle, Washington.  He's a regular contributor to the SWLing Post.