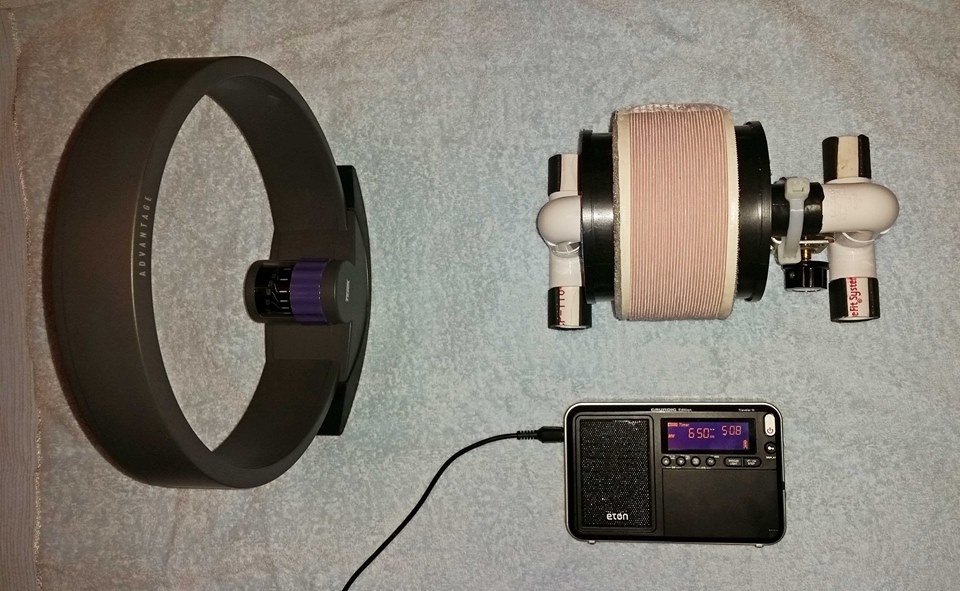 Many thanks to SWLing Post contributor, Gary DeBock, who shares the following:
Daytime DX Shootout– a new-design 4.7 inch FSL antenna ($62 construction cost) goes up against the Terk Advantage AM commercial loop ($58 on eBay) in the daytime DX reception of 650-CISL (10 kW at 160 miles, in Vancouver, B.C.).

The first 20 seconds are on the Terk Advantage, and the final 24 seconds are on the new 4.7 inch FSL (using 27 of the commonly available 62mm Russian surplus ferrite bars).

Signal strength is roughly equal, but the FSL's lower noise advantage gives it the edge.
Thank you for sharing this comparison, Gary. You're right: the FSL provides lower noise and a more stable signal to boot. Still, I'm impressed the Terk was able to compete! In terms of commercially-produced loops, the Terk Advantage is certainly a good one.