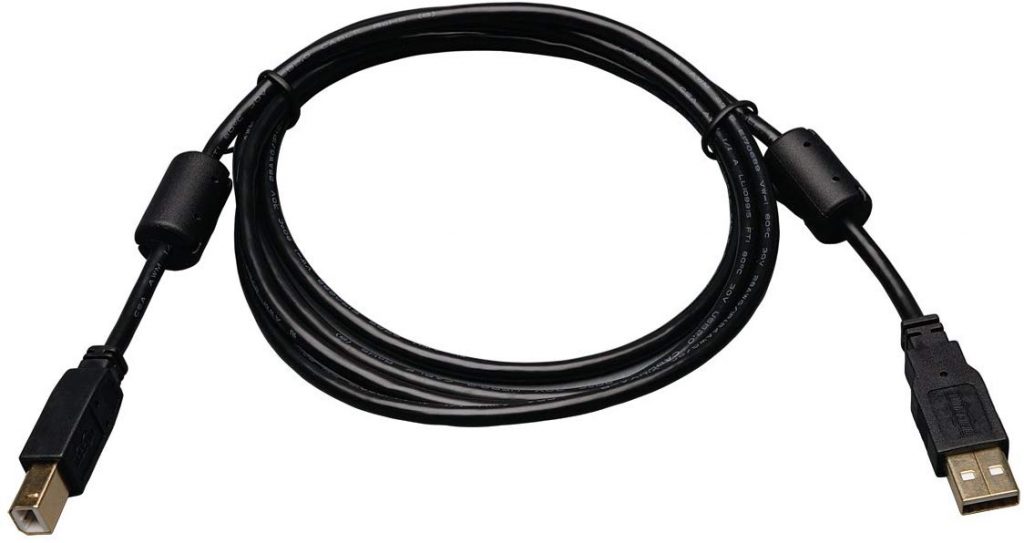 I found this tip from Lorne Waters on the SDRplay Facebook page:
I was having a lot of trouble with local noise and not getting really good signal spikes. Well I took a chance after reading many articles on using better USB cables. The picture below is what I purchased from amazon. It's a USB with dual ferrite cores mounted at each end. Well this did wonders for me. It's like less than 10 bucks. Well worth it. Try it for yourself. Using with SDRplay RSP1a.
Click here to view on Amazon.com (affiliate link supports the SWLing Post).
Lorne has a good point. All of my SDR USB cables have at least one in-line ferrite choke. Cables with dual chokes like the Tripp Lite are pretty rare. Note that this USB cable fits SDRs (like SDRplay models) with a USB-B port. I've had a difficult time in the past finding dual ferrite choke USB-A to Mini or Micro USB ports. In those cases, I often employ these inexpensive snap-on ferrite chokes.