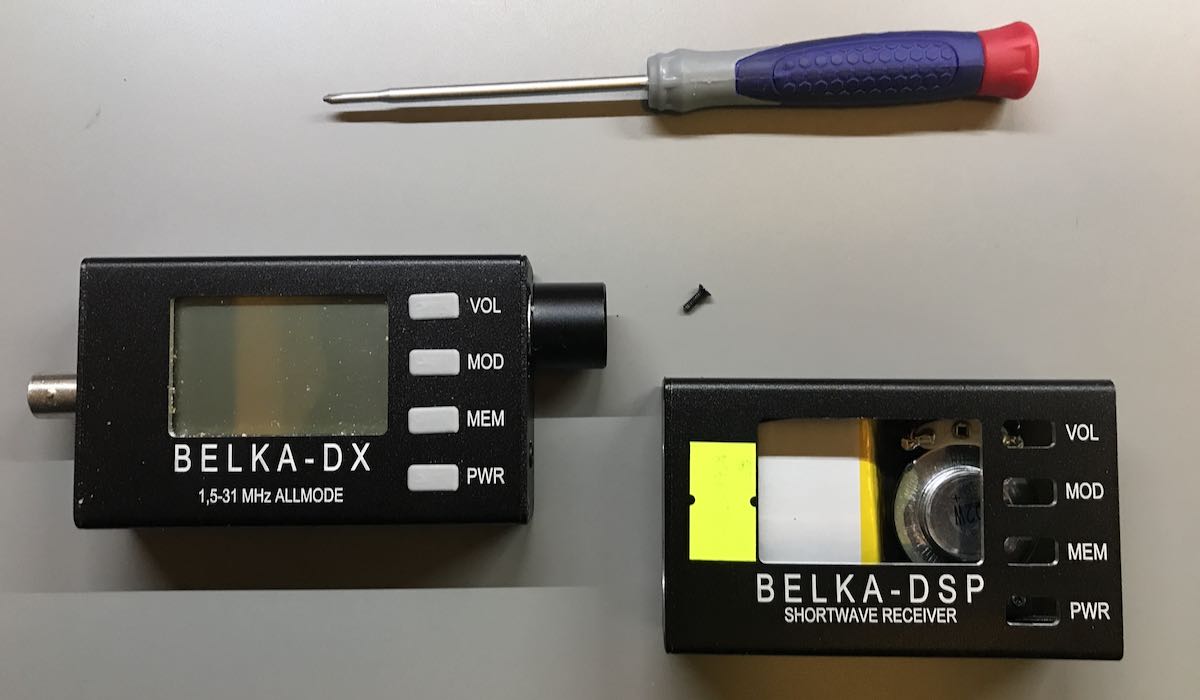 This month, I received my Belka DX speaker option in the post and recently did this very simple install. All it really requires is a small Phillips-Head screwdriver and maybe 10 minutes of time.
You start by removing the four screws holding on the left side panel. The side panel easily slides off over the BNC connector.
You then remove the bottom two screws of the right side panel. There's no need to remove the top two screws as you will not remove this panel or the encoder knob. After removing the bottom two screws, carefully pull the bottom panel off.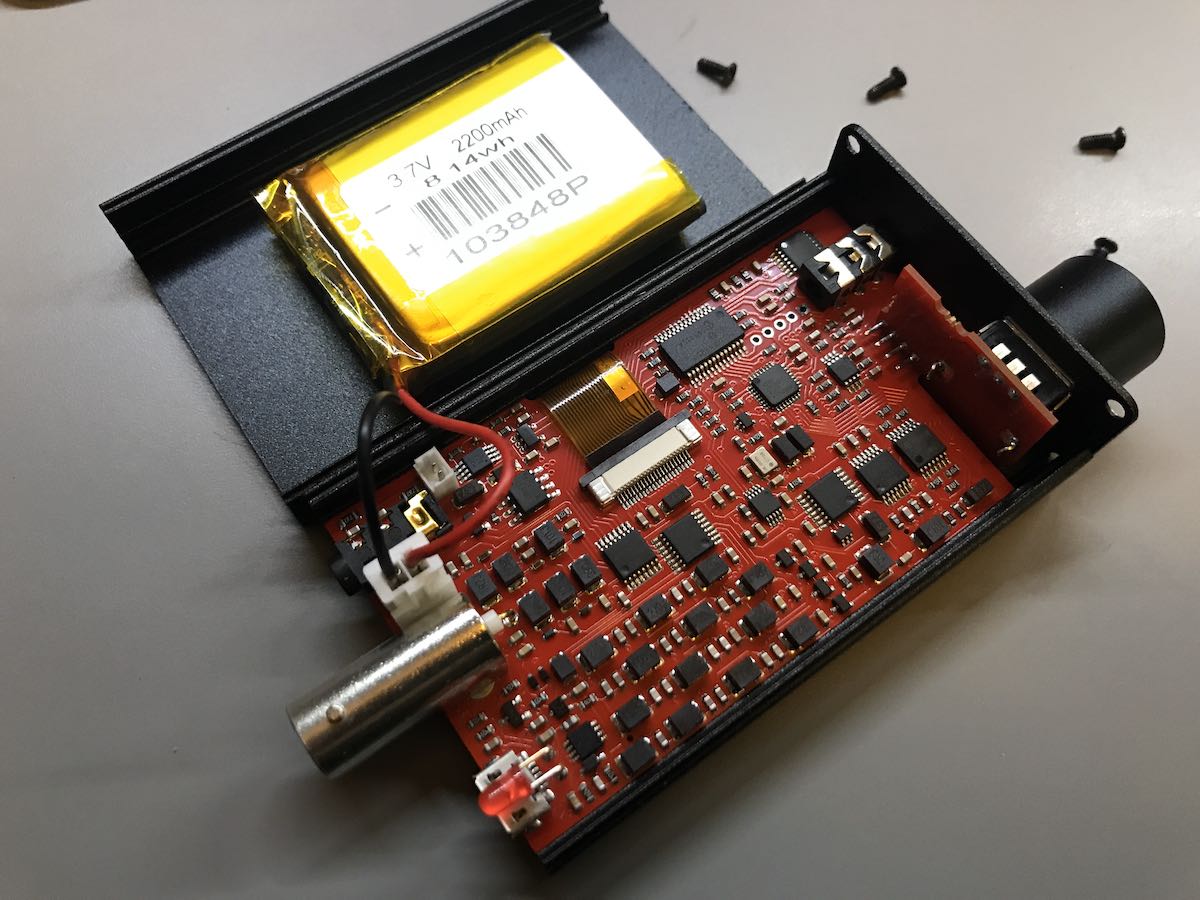 The battery is connected to the Belka-DX DSP board with an end that's easy to unplug.
Simply unplug the battery, and plug in the new (smaller) battery of the speaker panel in the same position.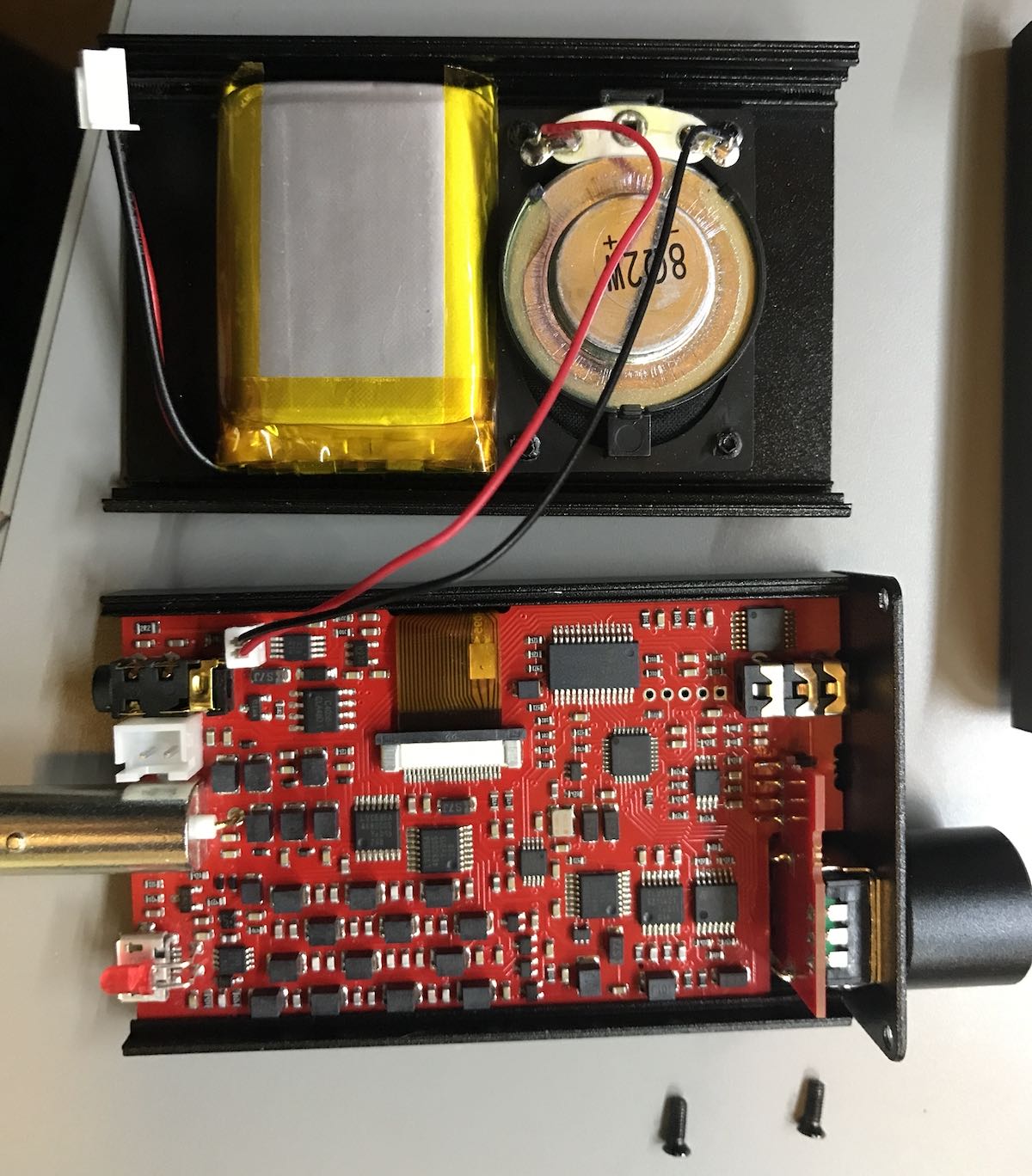 The speaker on the new panel needs to be connected, of course. In the photo above, you can see where it attaches to the Belka DX board (next to the headphone port).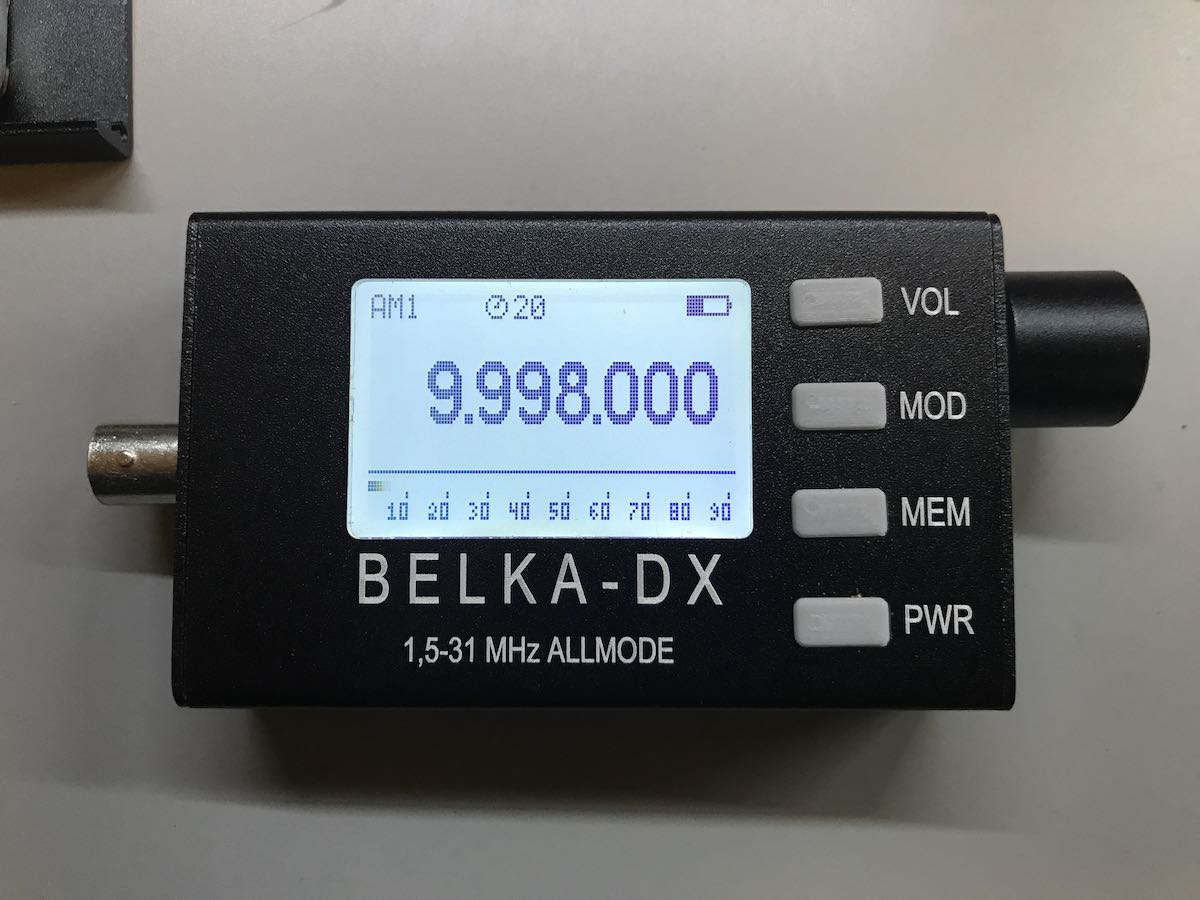 Once you've plugged in the new battery and speaker, attach the new bottom panel to the radio, making sure the speaker and battery wires fold in properly. After you've put the two right panel screws in, reattached the left panel with four screws and the installation is complete!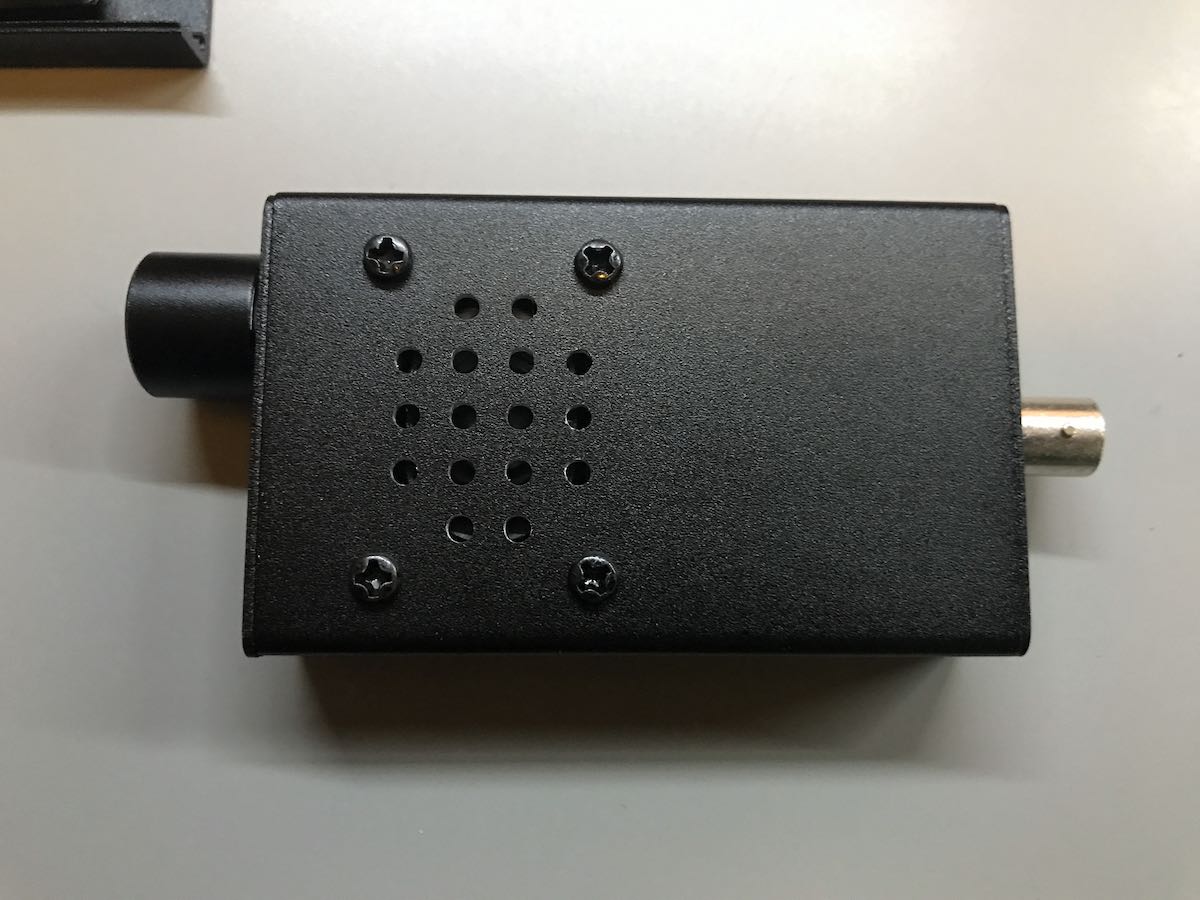 The speaker is quite small, of course, but very functional. I love the fact that I no longer need a set of earphones or external amplified speaker to listen to the Belka DX.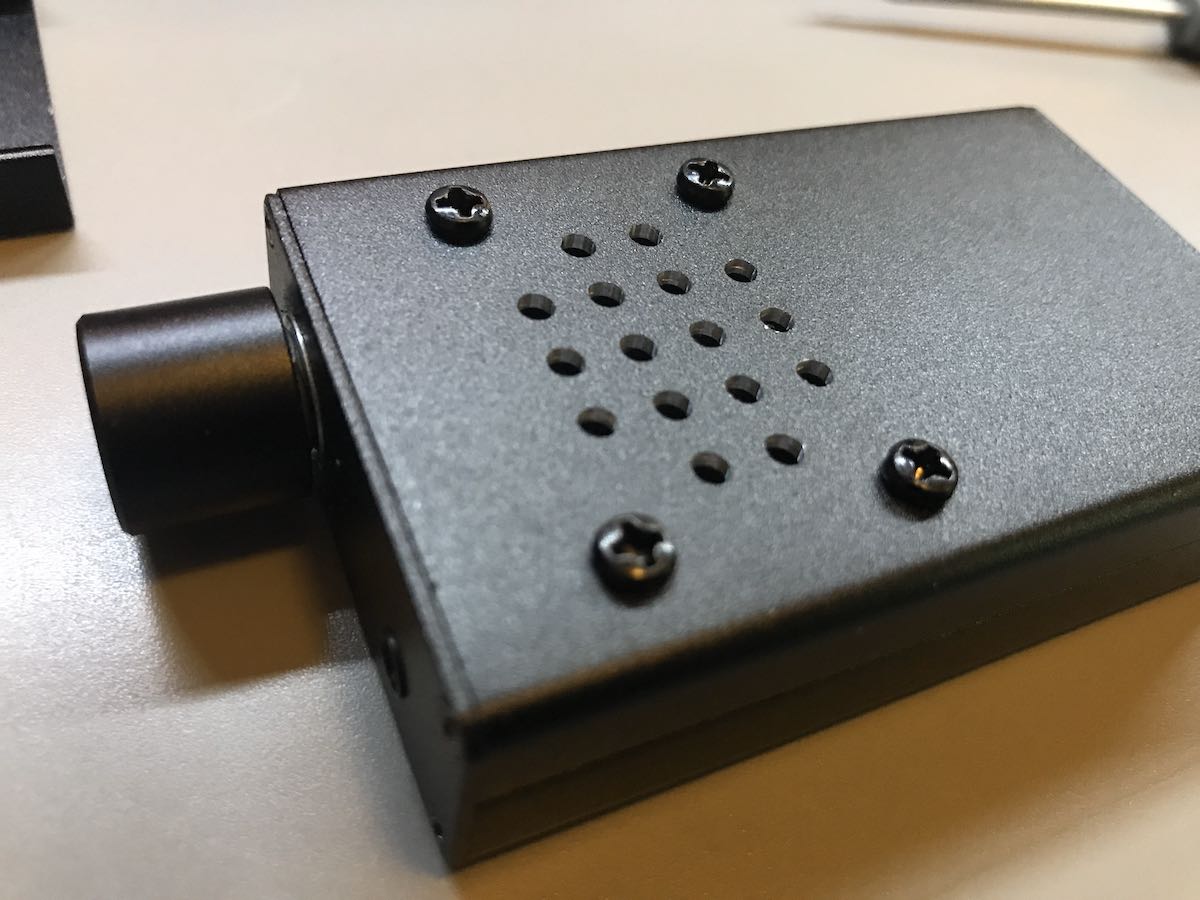 I was concerned that the speaker would be too small to be functional and that the smaller battery in combination would dramatically decrease listening time per charge.
Not the case.
Although I haven't done a continuos battery longevity test with the volume at a constant moderate level, it will power the radio for extended listening sessions. Of course this teeny internal speaker isn't going to deliver room-filling audio, but has exceeded my expectations and certainly does the trick!
If you own a  Belka-DX DSP receiver, this is a worthy, affordable upgrade. The great thing is, you can always swap out the covers easily if you need the larger battery capacity during travels or DXpeditions.
Click here to purchase the Belka DX speaker option on Alex's site.