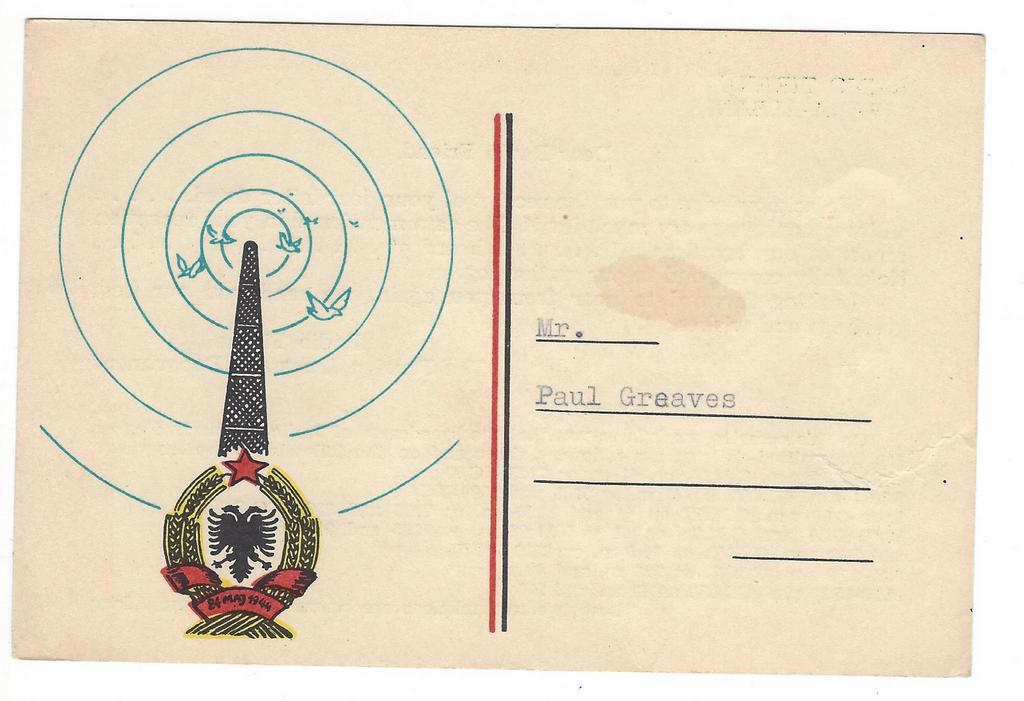 I just received the following comment from Richard Levenson posted with this off-air recording of Radio Tirana on the Shortwave Radio Audio Archive:
Lots of fond memories listening to Radio Tirana, Albania going back to the late 1950's. Their broadcasts back then were loaded with anti-West propaganda and more. Their interval signal is a classic to SWL people. Always remember the female announcer on the station. Her sign-off phrase was "and goodnight dear listeners." This came after much in the way of negative propaganda. When she would say her sign off you got the idea she was tucking you into bed for the night. It had that quality and sincerity to it. Love to know who this person was or if she is still alive. Give you an idea how much SWL I did since around 1953 to present day.
Thank you for your comment, Richard! If you can identify this announcer with Radio Tirana, please comment with details!