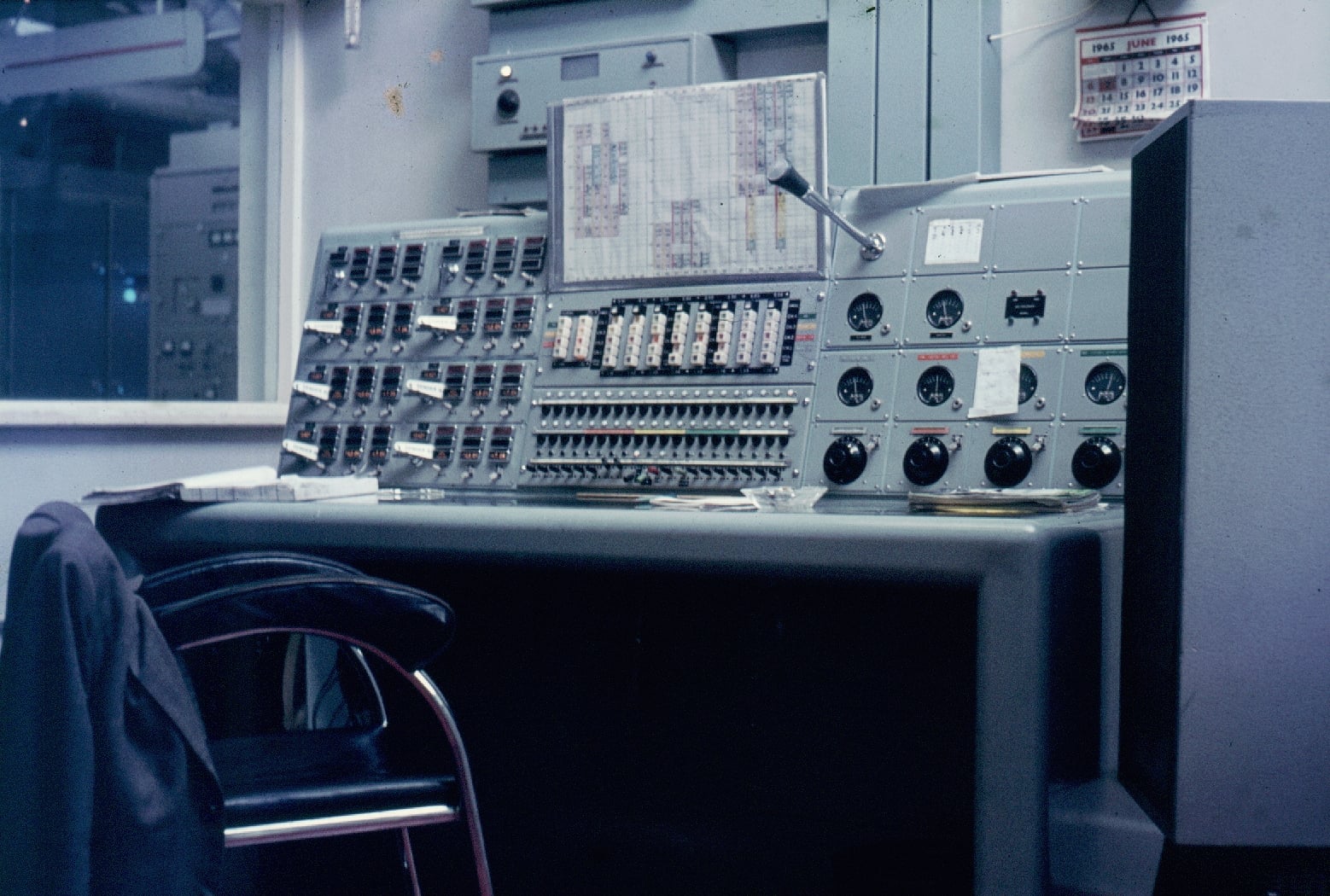 Many thanks to SWLing Post contributor, Dave Porter (G4OYX), who writes:
Thought you might like to post this pic (above) just in from Phil Brooks who used to be an engineer at Woofferton.

In front of the operator on the desk is what was described as "The External Services Operational Schedule".

The WOF version was chopped into three eight hour periods. Where there is print the senders are ON. There are eight vertical columns and they correspond to Sender 91 to Sender 96. There are two blank columns on the RHS corresponding to Sender 85 and Sender 86 that were available but not scheduled.

Assuming that they chopped the schedule from midnight to 0800, 0800 to 1600 and 1600 to midnight then it appears that VoA services start up at 0100 and run through to 0630.

Similarly for end of night shift there is BBC starting at 0730 to cover for the maintenance break at Daventry and off at 0900. VoA resumes at 1300 and carries on until 2330 throughout day and evening shift.

WOF has a maintenance break 0900 to 1300.

The six "white flags"are the "Crater keys" and are an interlock device such that if the key is removed then the sender associated with it can't be powered so that antenna switching can take place.

The view from the window shows part of Sender 92 in the actual sender hall.

The six Peak Programme Meters PPM (UK version of VU – but much better) show the audio on the sender output or input if selected.

This desk ran from 1963 to 1981. It was replaced when automation with a Control System (the WATCH) was installed. That ran from 1981 to 2008.
Thanks so much for sharing this, Dave. We always appreciate the context you add with a career in transmitting informing you!