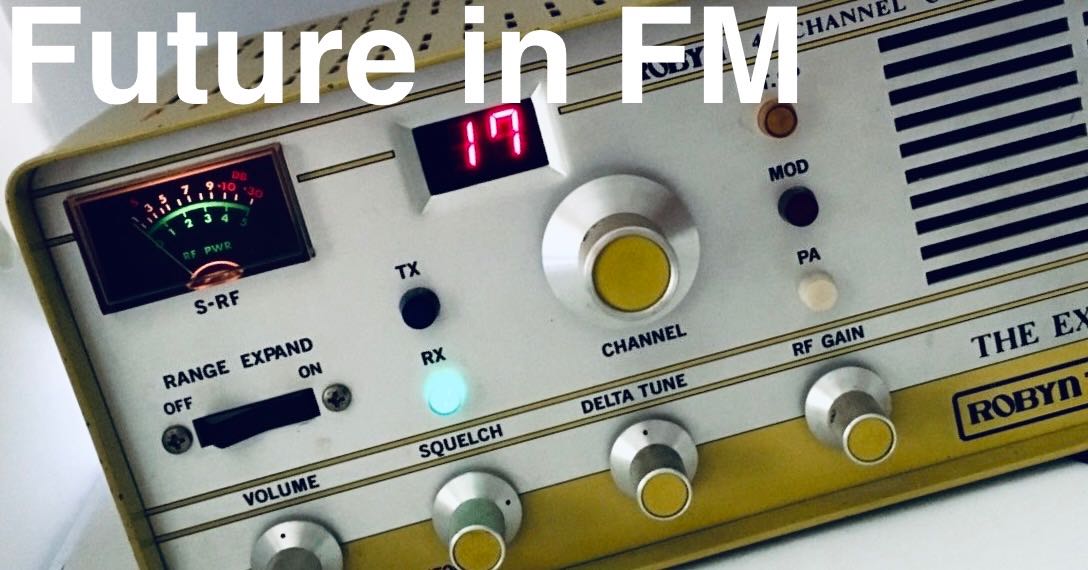 Many thanks to SWLing Post contributor, Ron who shares the following news via the Southgate ARC:
63 years after the introduction of Class D 27 MHz AM CB Radio the FCC has agreed to permit FM to be used
From FCC Memorandum Opinion and Order on Reconsideration WT Docket No. 10-119, issued July 15, 2021:
What the Memorandum Opinion and Order on Reconsideration Would Do:
• Grant Cobra's Petition requesting that the Commission allow FM as an optional modulation scheme for all existing 40 CB Radio Service channels (with AM remaining mandatory).
• Grant Motorola's Petition requesting that the Commission allow automatic or periodic location and data transmissions in the GMRS and FRS. The Commission's rules currently permit the transmission of location information and brief text messages initiated by a manual action and automatic responses of location information.
• Grant Medtronic's Petition requesting the correction of typographical errors and rule changes in the Part 95 Personal Radio Services Rules Report and Order that inadvertently altered the substance of the Medical Device Radiocommunications Service (MedRadio) rules
The FCC say:
After considering this additional information, we conclude that allowing manufacturers to add FM as an optional modulation scheme will not substantially change the fundamental nature of the CB Radio Service and will improve the user experience, as described by Cobra and President. How people use the service will not materially change or be expanded. Further, Cobra states that AM is a "well established" operating mode that is unlikely to disappear, even if we permit operations in FM mode.
Continuing to mandate AM capability while permitting dual modulation will provide benefits to CB radio users who will have an additional modulation option, while maintaining the basic character of the service.
The addition of FM as a permitted mode will not result in additional interference because users who hear unintelligible audio on a particular channel can simply select another channel or switch modes.
Read FCC Memorandum Opinion and Order on Reconsideration WT Docket No. 10-119
https://docs.fcc.gov/public/attachments/DOC-374114A1.pdf