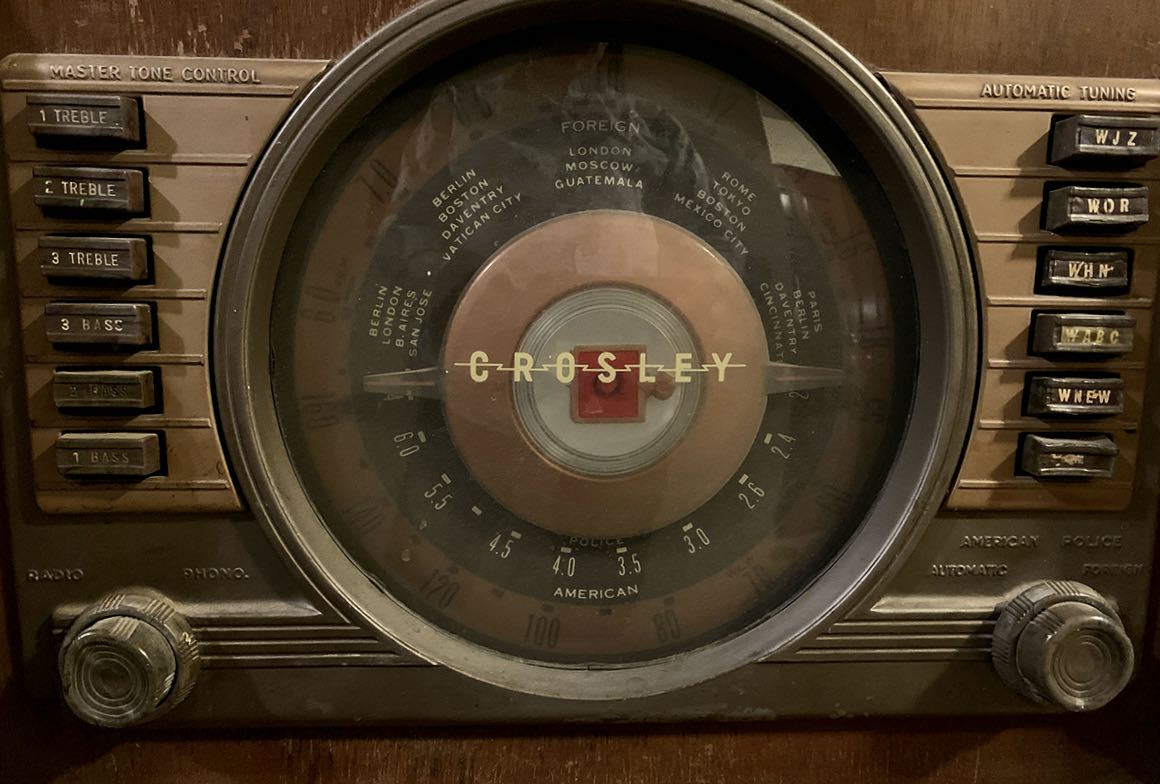 Many thanks to SWLing Post contributor, Marwan, who writes:
Happy Holidays Thomas And To All Subscribers To SWLing Post Website!
Last October I visited a relative in California. My cousin Imad is into collecting various antiques items. One of the items that welcomed us at front door and that caught my eyes is this old radio turntable combo system. With his permission I took a few photos and I told him I liked to share it with other SWLing Post subscribers. It looks like it is a shortwave radio made by Crosley. It had various European and Asian cities preset on the dial as well as Police.
I hope someone has owned one of these in the past and can share memories of it.
Cheers, And Happy Holidays!!
Marwan
Happy Holidays to you too, Marwan! What a beautiful console radio! I'm willing to best some here int he SWLing Post community know this very model! Thank you for sharing!