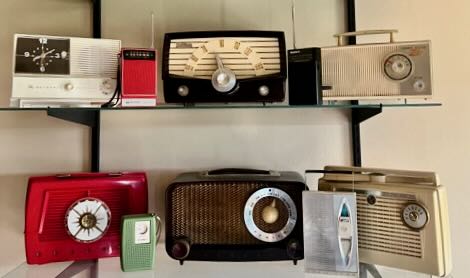 Many thanks to SWLing Post contributor, Marwan, who writes:
Hello Thomas,
I hope this email finds you well and you will enjoy the photos I am attaching.
Two weekends ago my wife and I and went to see our grand daughter who lives and hour and a half away. On our way back we decided to drop by my sister in law's house. I had not seen my sister in law since she moved in with her new boyfriend.
It was a beautiful day and we joined them on their outside porch. The first thing that caught my eye when we arrived were the two 1950's Fords, and a double rear wheels motorcycle he was working on in his shack. They were beautiful, polished and spot less machines.
I made a comment on how her boyfriend must like to collect old vehicles. My wife said, well you need to take a walk inside the house and see what else he has got in there. My goodness. I really thought I was at some museum of old antique items.
There were too many things to list here so I am going to limit it to the radios he had. One of the rooms he has is filled with old radios, and an old TV. On top of the TV there were three shelves with various old radios that I had to take photos of.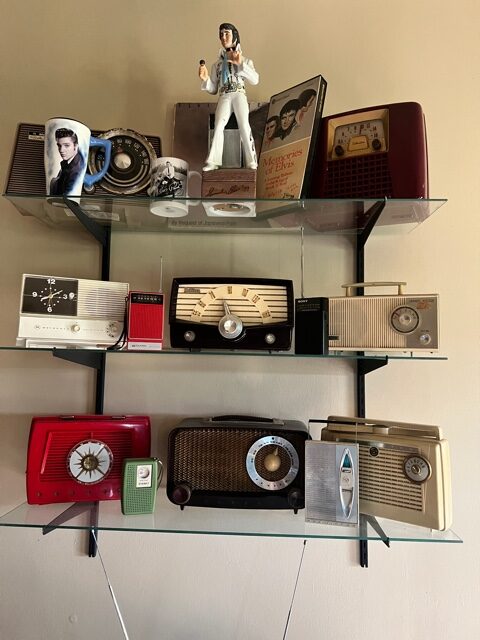 On the other side of the room he had a Crosley Super II. It is not working but still had the speaker(s) on the inside. Gary had ran a cable from an old receiver he had to the speaker(s). He played music from his receiver to the Crosley and oh my.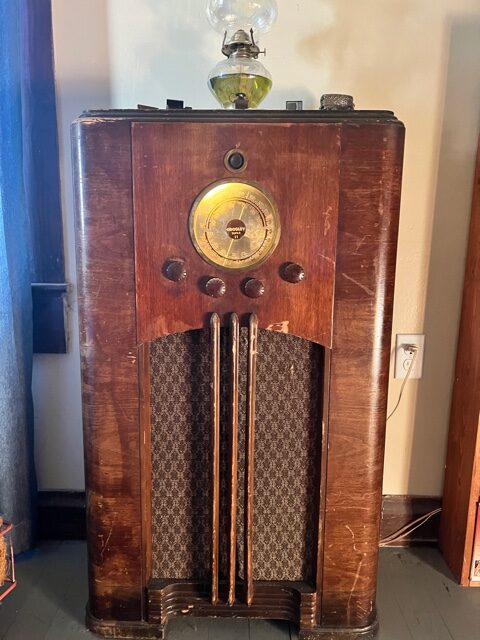 The crisp sound that came out of that cabinet was amazing. I could not believe how crisp the sound was, made me wished I had a Crosley like that one. The sound filled the room, it was so magical to listen to it.
I was so exited and grateful we passed by their house and wanted to share some of the photos I took with you and your subscribers.
Cheers,
Marwan
Thank you for sharing these, Marwan. I hope that he restores that Crosley Super II. That is certainly a magnificent console radio! He's got some beautiful radios in his collection!