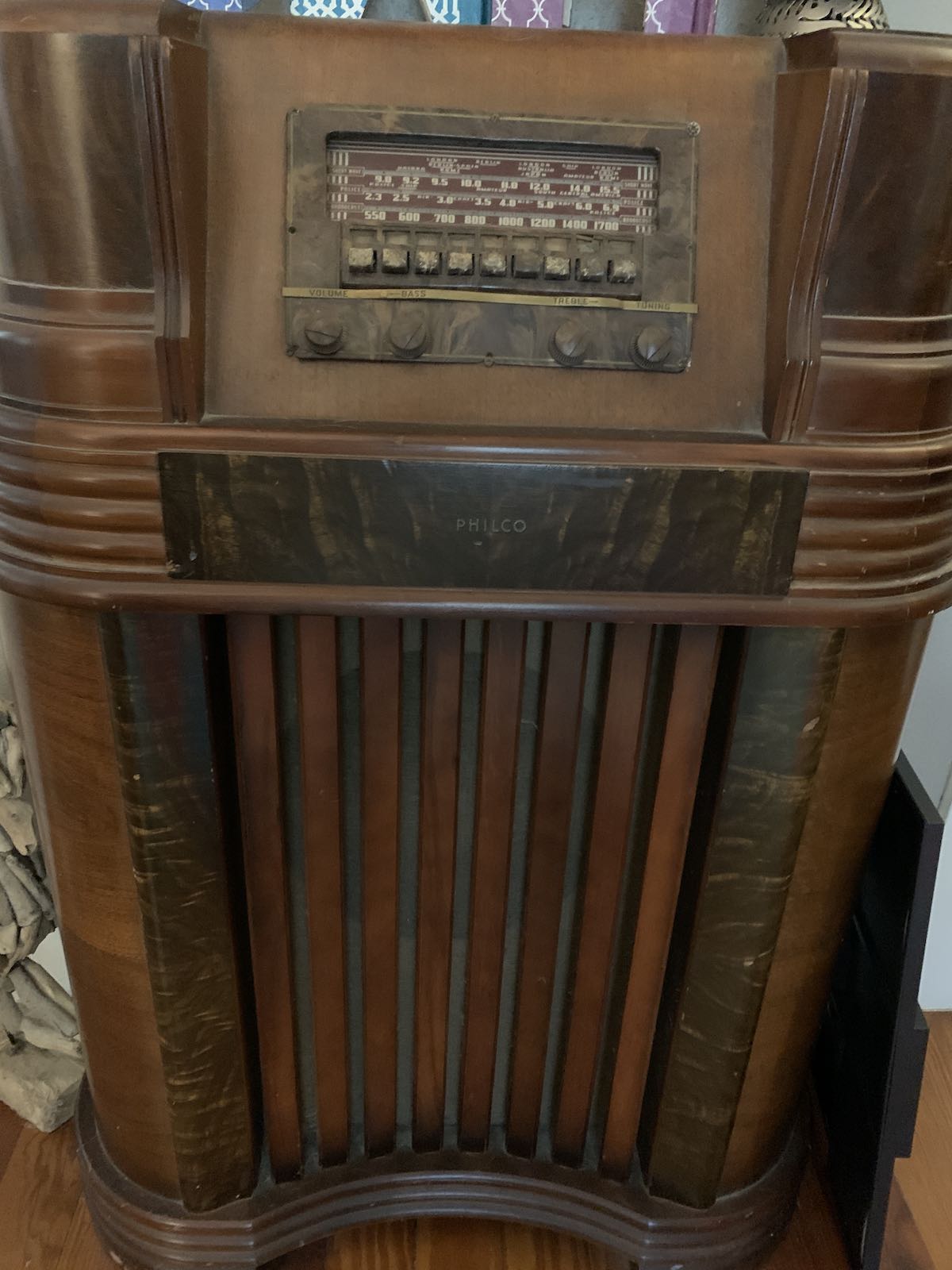 Many thanks to SWLing Post contributor, Marwan Baayoun, who writes:
Hello Thomas,
I hope this email finds you and yours well and in good health.
Before our trip to Turkey next Sunday, my wife and I went to see our three month and only grand kid we have. In her play room I noticed that our son in law has an antique radio that his father gave it to him. Upon close look up, I noticed it has shortwave and police bands on line-up. I thought I'd take a few photos and share them with you all. The radio was working but recently some of the tubes inside went out and they need to be replaced.
Below are the pictures I took. Oh, and I decided to take with me my Tecsun PL-880. I so want to take either my Sony SW-2010 or the ICF-SW77, but I don't want to risk not seeing them in case they get confiscated. The next top model that I have and that I can alway replace is the 880 and I figured it is the one that's going to accompany me on out trip.
Cheers and I hope the photos are of interest.
Marwan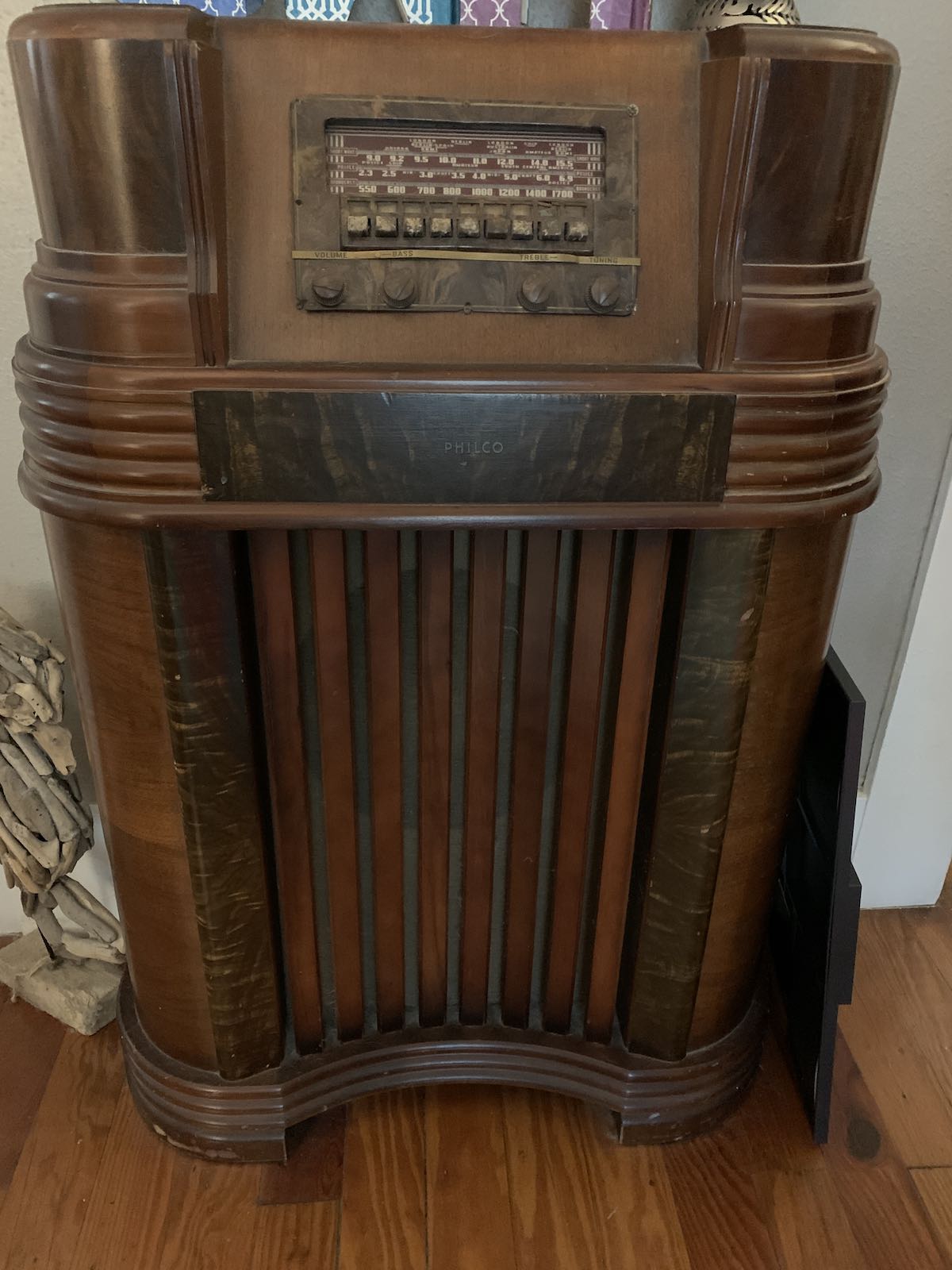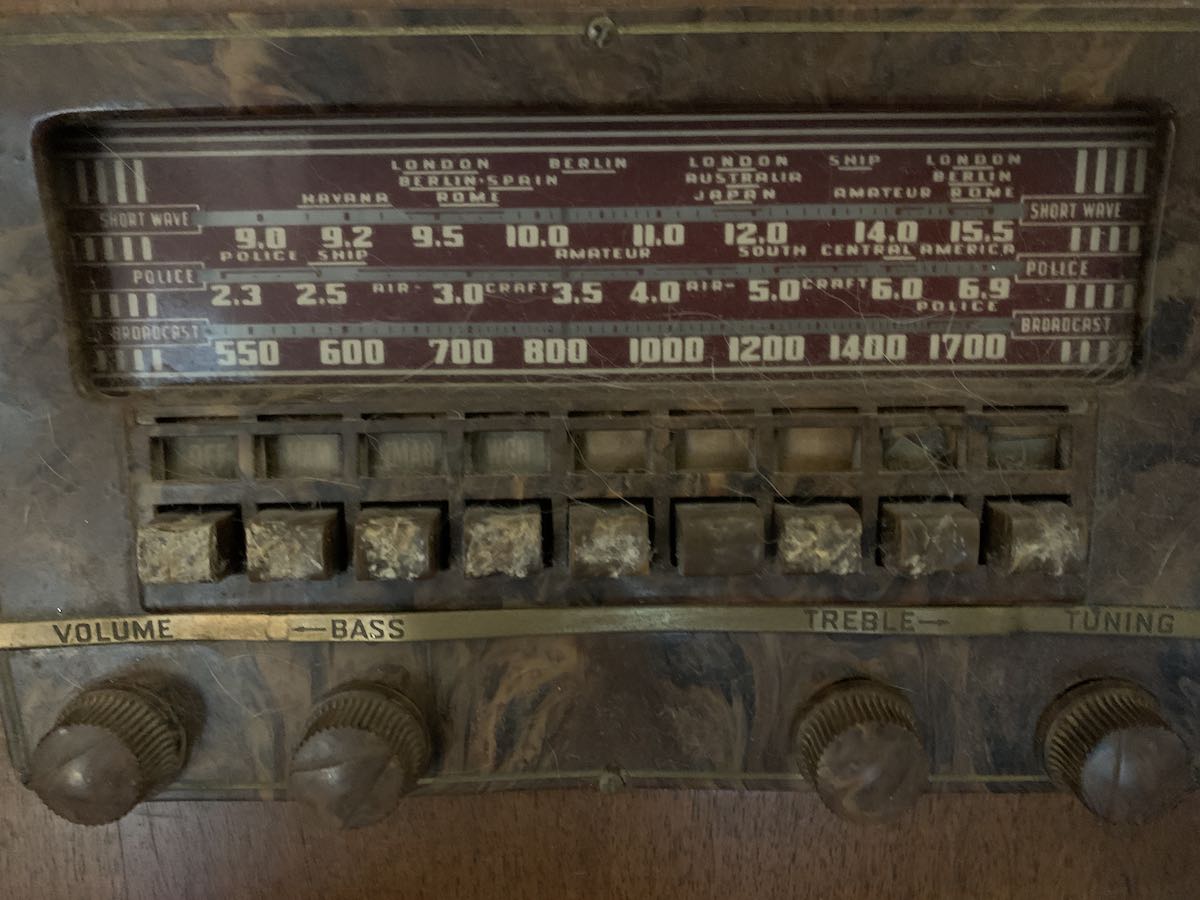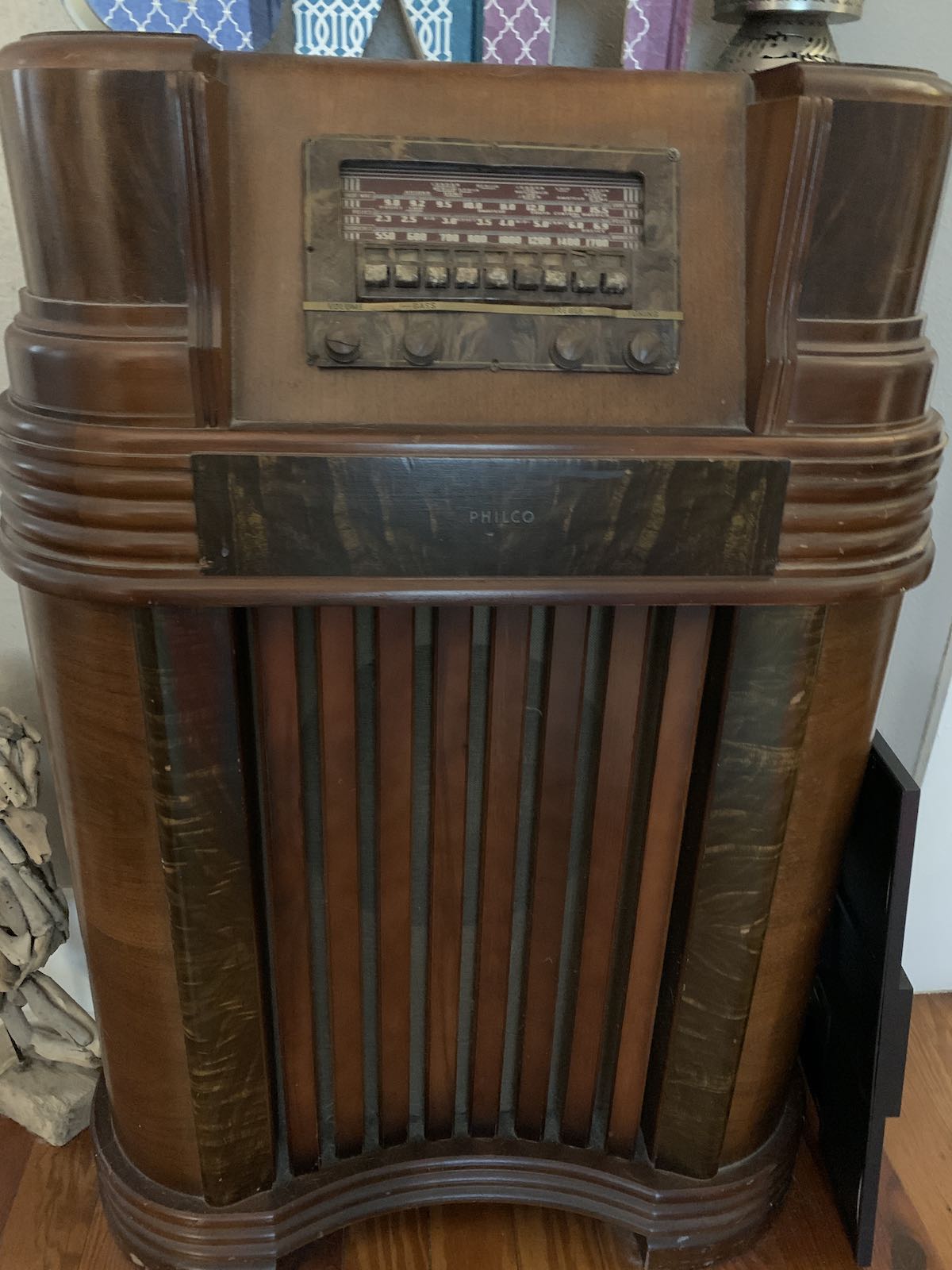 Thank you for sharing this, Marwan! Those Philco console radios are simply stunning–I love the craftsmanship of the body. I'm not familiar enough with Philcos of this era to identify it, but perhaps someone here in the SWLing Post community can! I certainly hope your son-in-law can have it repaired–this radio would have amazing audio.
And, yes! I think the PL-880 would make for a great travel companion on your upcoming trip!