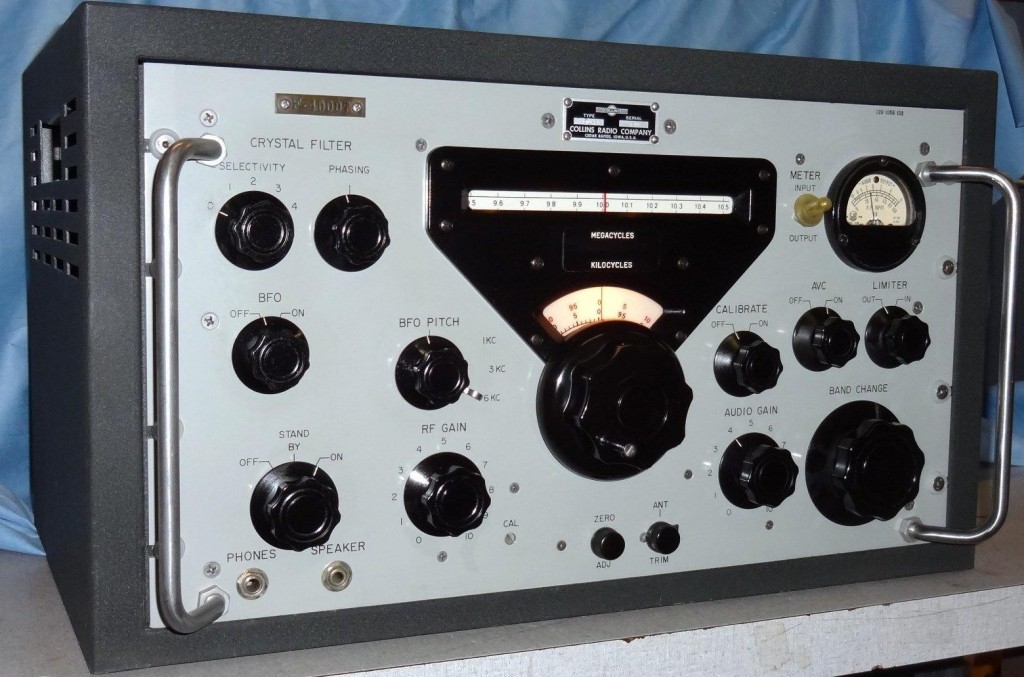 Many thanks to SWLing Post contributor, Dan Robinson, who writes:
Over $2k for this receiver, which appears to be quite unique. It is not one of the well-known and quite rare Beckman 51J4s, and likely it was re-finished to give it the almost white-grey color it has.
But it does have an interesting tuning addition, what the seller calls a factory-installed 4:1 vernier knob. Regardless, it fetched about as much as any 51J4 has ever brought in on Ebay:
http://www.ebay.com/itm/181975178674?_trksid=p2060353.m1438.l2649&ssPageName=STRK%3AMEBIDX%3AIT
Thanks, Dan! That 51J4 is a beauty. I'm always amazed at the price Collins equipment fetches at auctions and even at Hamfests. You're hard-pressed to find anything under $800 and rare units (like the 51J4 above) sell for so much more.
Someday, I'd like to add a Collins R-390A to my collection, but first I need to make room for it and start saving! My buddy, Charlie (W4MEC) has rebuilt several R-390s and I've no idea how he does it. The tuning mechanism alone is one amazing (and complicated) piece of engineering! Charlie loves a good challenge, though, and he's certainly brought a few R-390s back into full service.