On Tuesday afternoon, I made a pilgrimage the to the National Capital Radio and Television Museum in Bowie, Maryland, USA.  The museum is located in a modest and beautiful historic house on the corner of Mt. Oak and Mitchellville Roads in Bowie.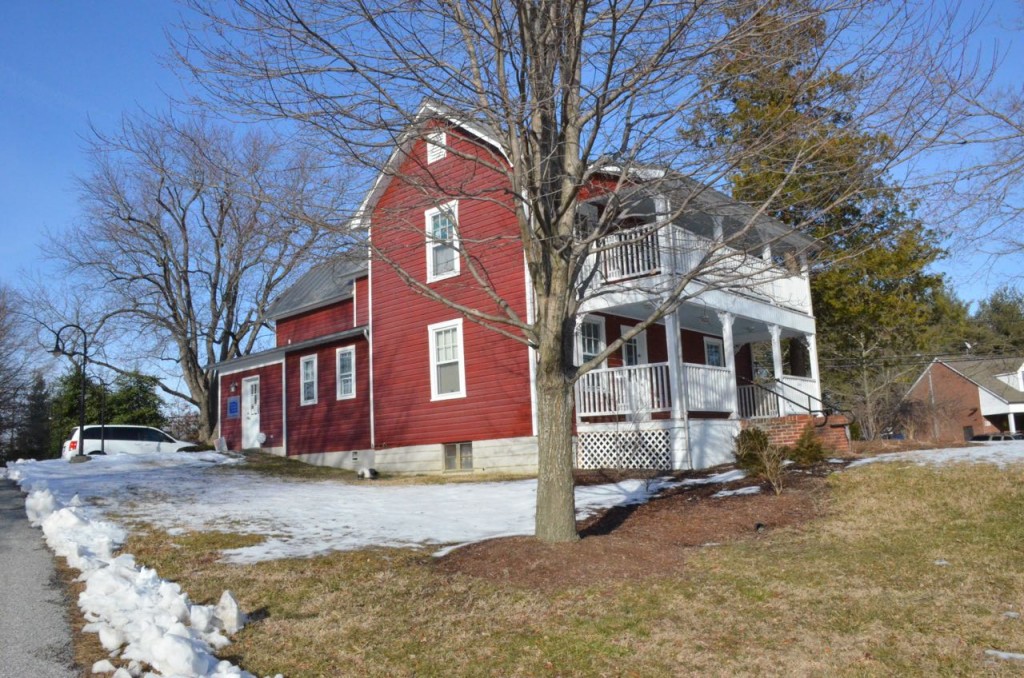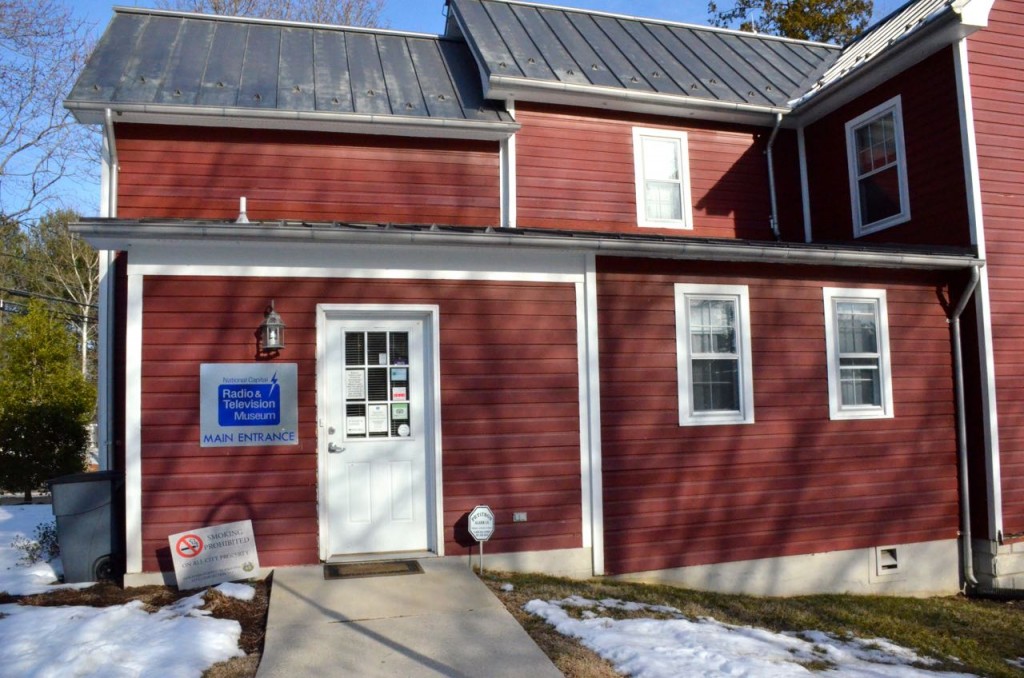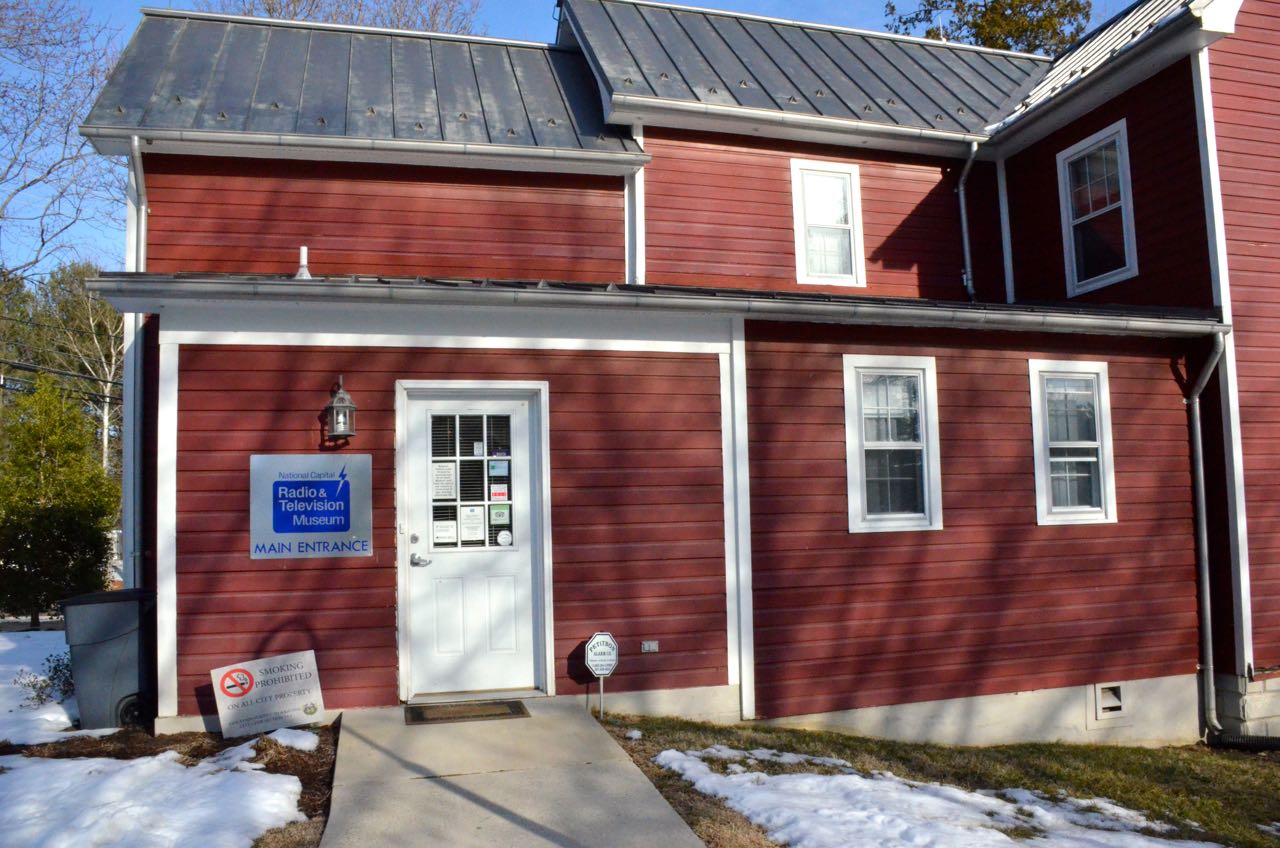 Museum Curator and volunteer, Brian Belanger, kindly gave me a private tour of the museum collections (the museum is closed on Tuesdays).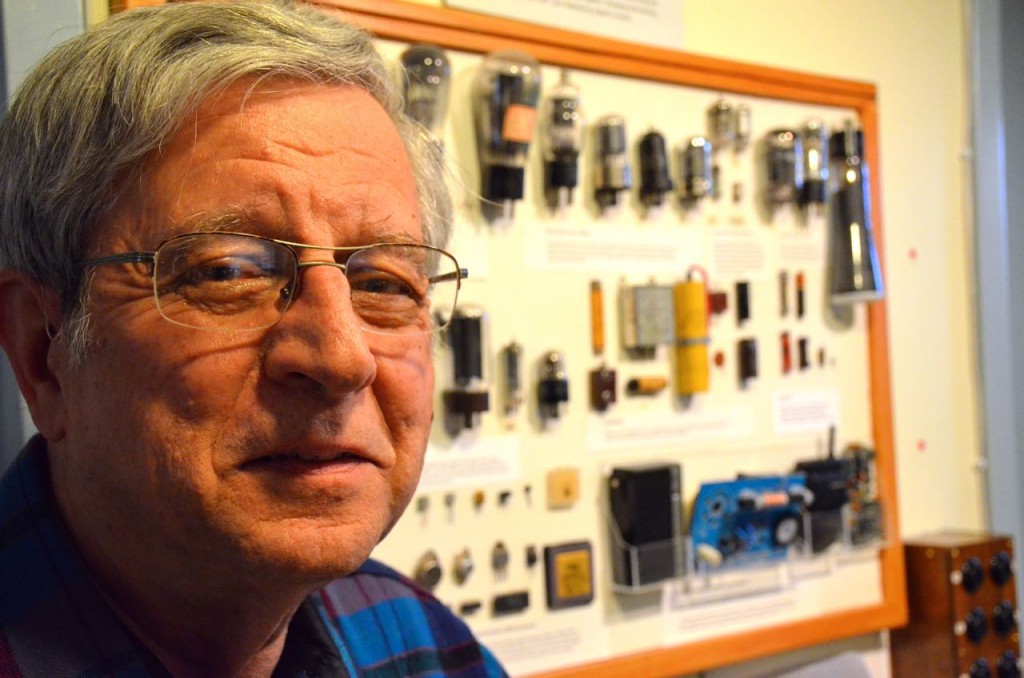 Many thanks to Brian for taking time out of his day for the tour, and for allowing me to take some photos for the SWLing Post!
The museum has a number of display rooms with radios broadly grouped by style and decade. The first room offers examples of some of the earliest radios produced–including the venerable crystal radio (below).
[Click photos to enlarge.]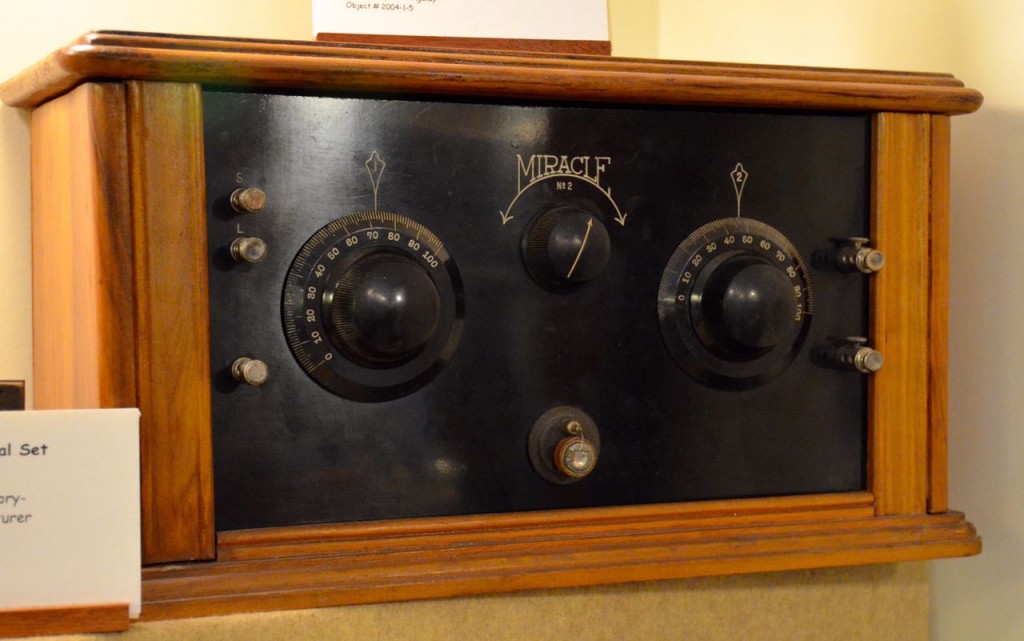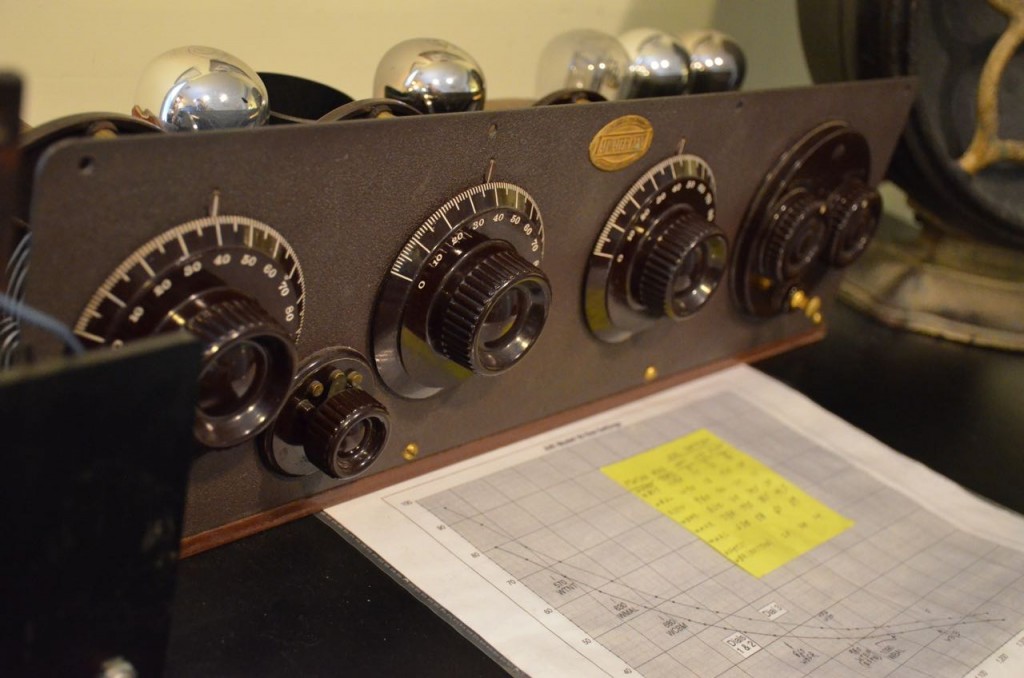 Like Brian, numerous volunteers work to keep the collections in working order. This isn't a place where vintage radios come to die; they actually come to life here.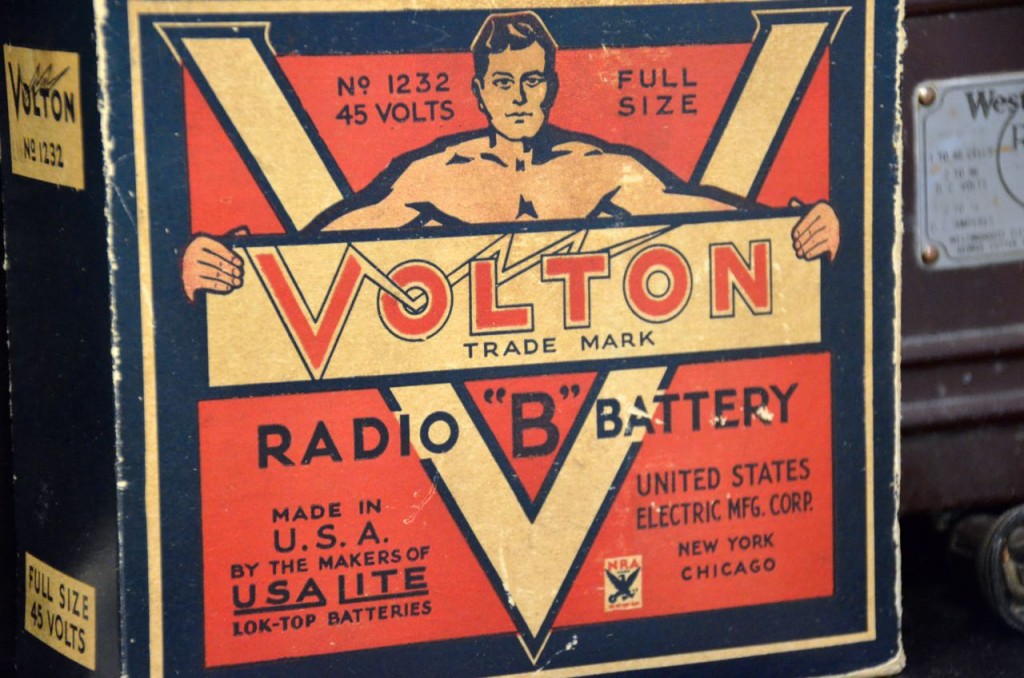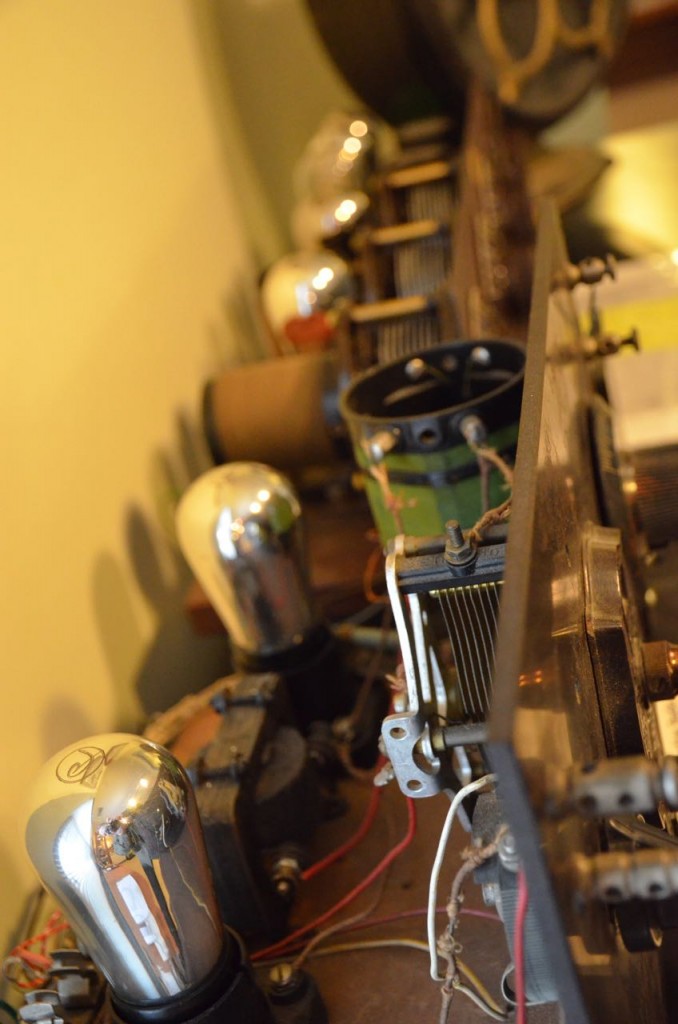 Even examples of some of their earliest radios are on the air and can be tuned to local and international stations.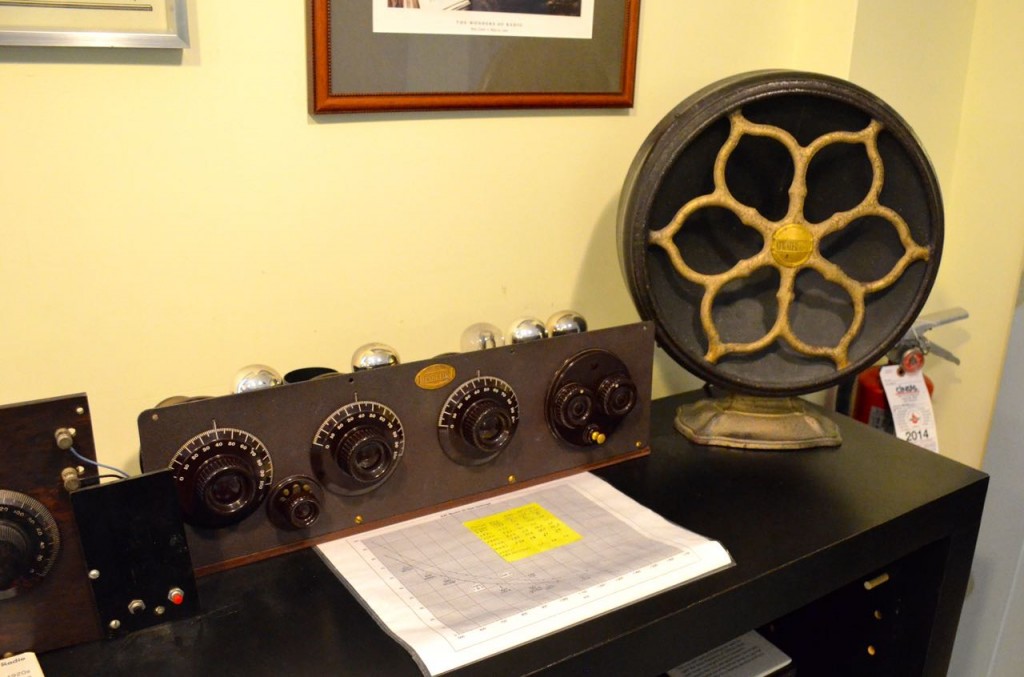 This RCA "portable" (below), housed two batteries on either side of the center faceplate. Note the ad on the wall above–a couple enjoy the RCA as they recline on a beach.
Speakers of the day were pretty amazing, too–check out this hand-painted 1927 Air Chrome Double Cone Speaker, below.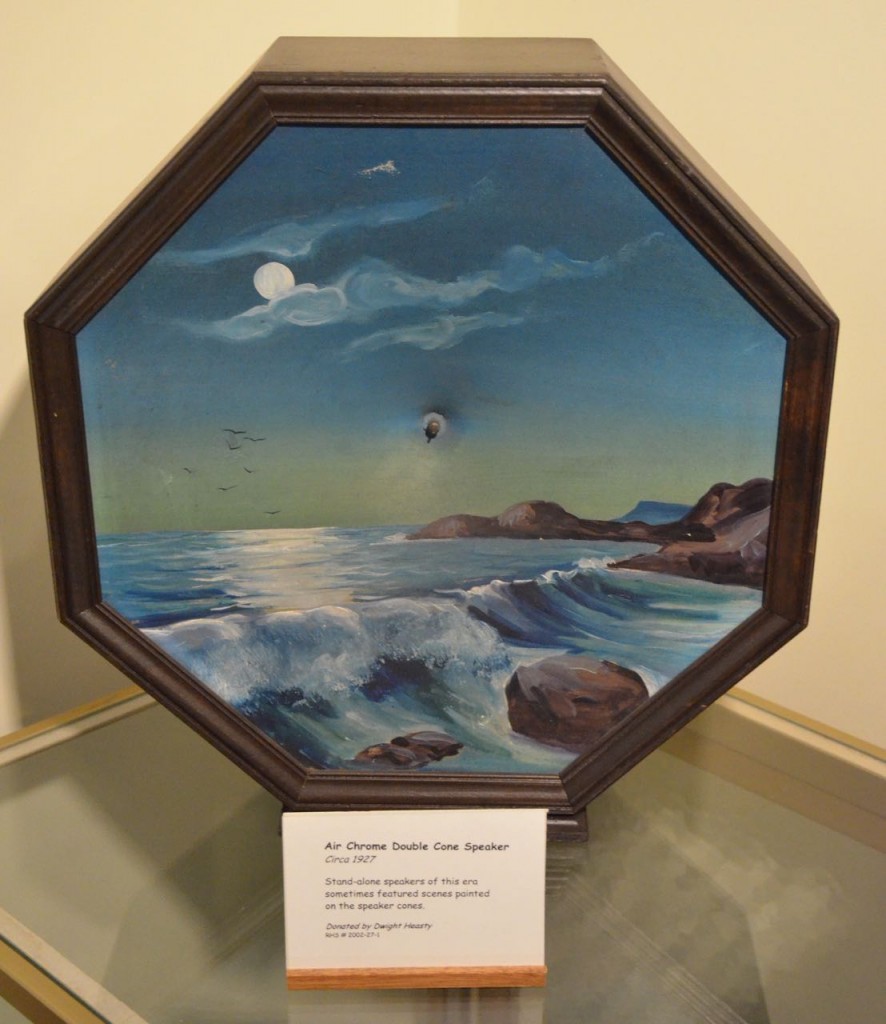 The museum also has an extensive collection of studio and off-air recordings that can be played over an AM carrier throughout the building.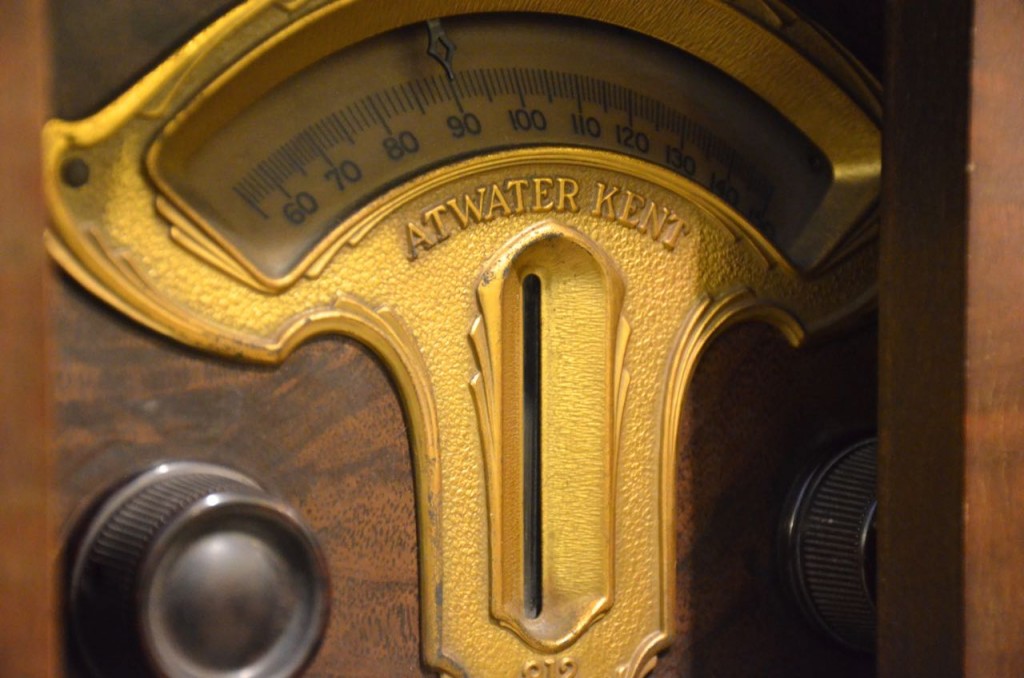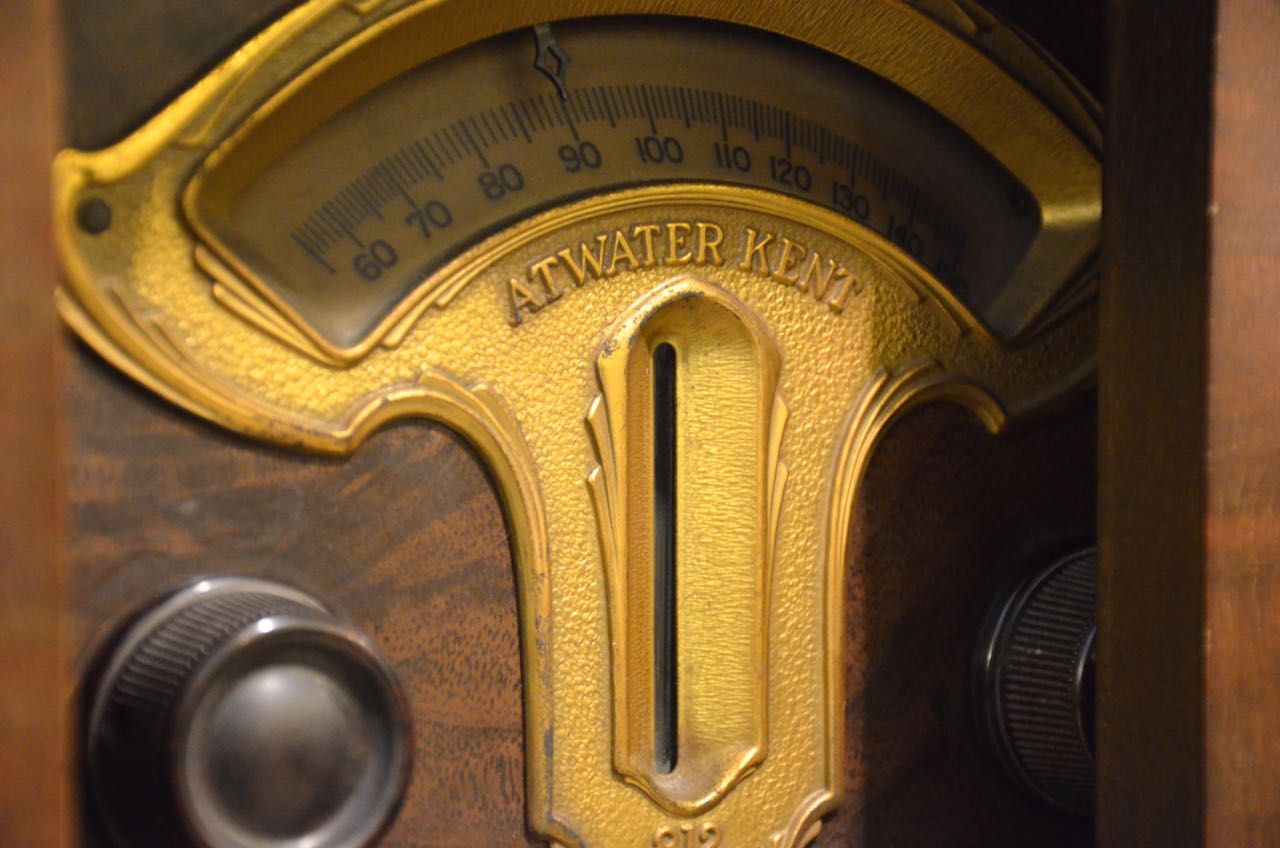 By the late 1920s and early 1930s, radio manufactures built gorgeous console radios, features in the living rooms and parlors of many lucky homes.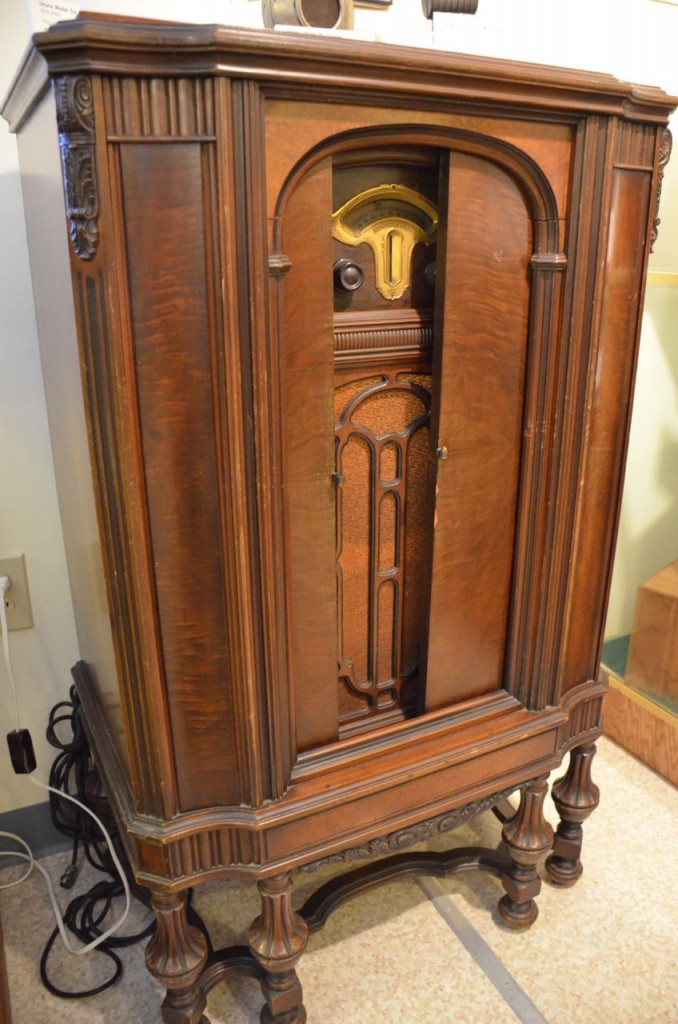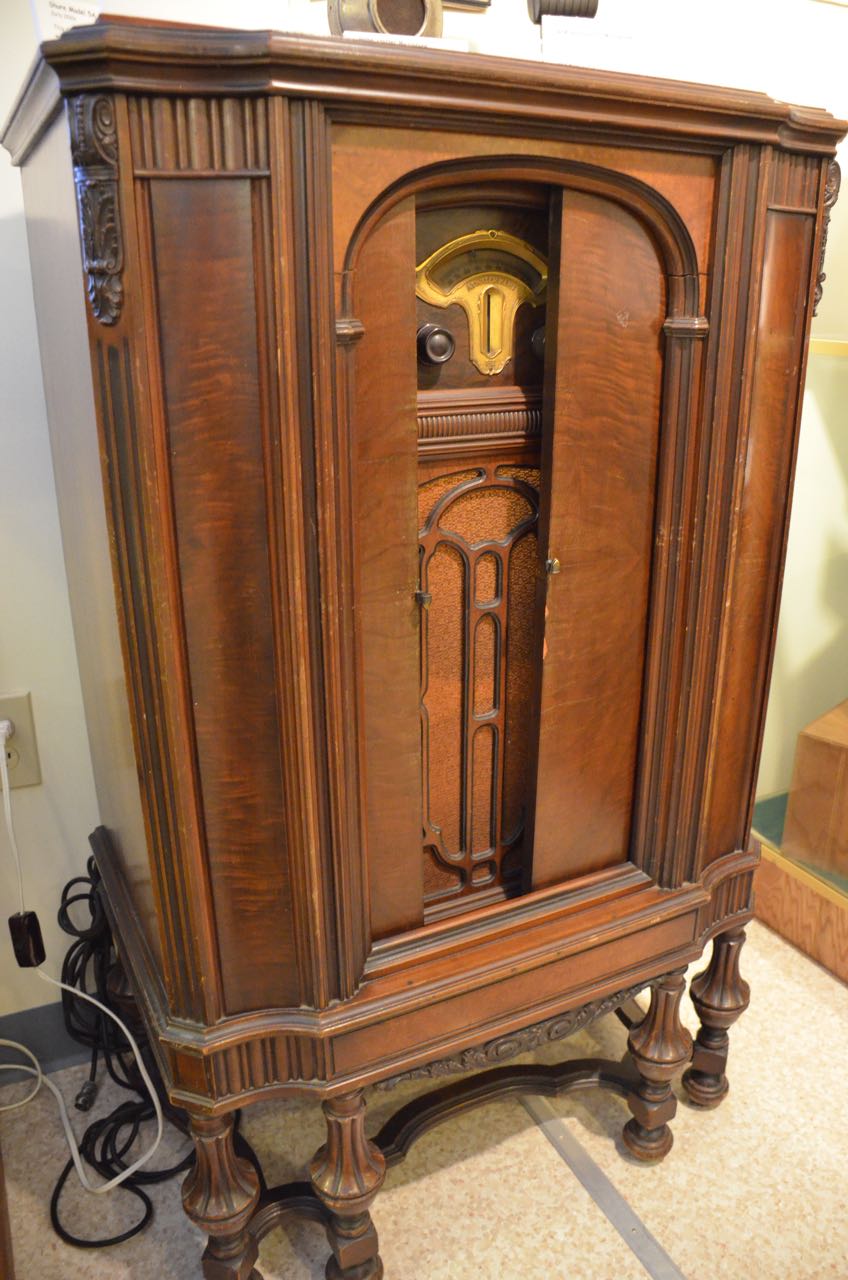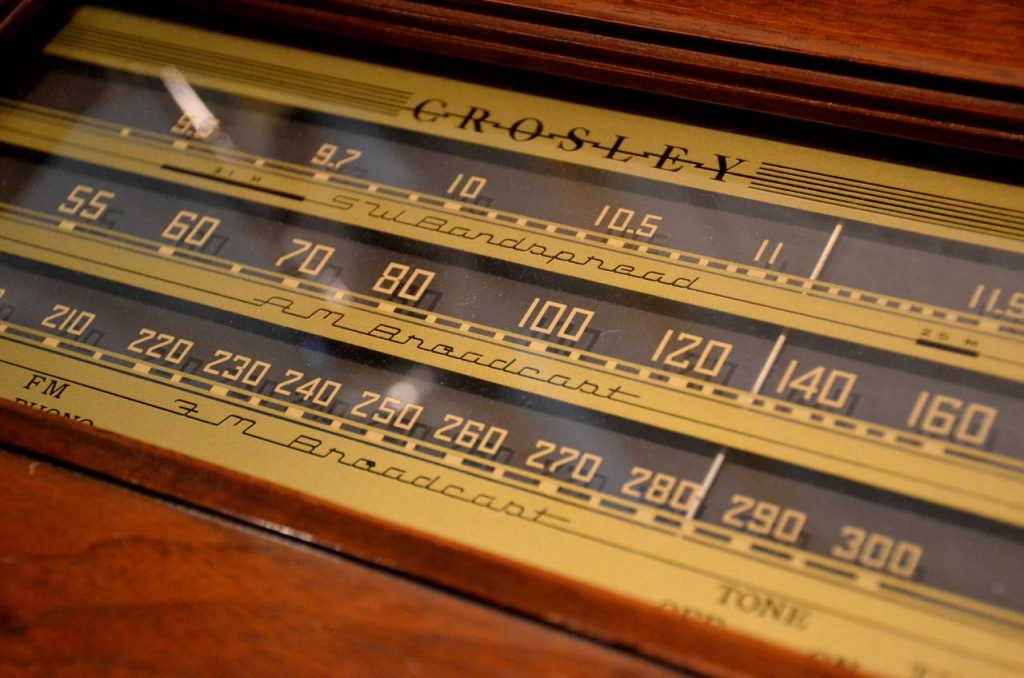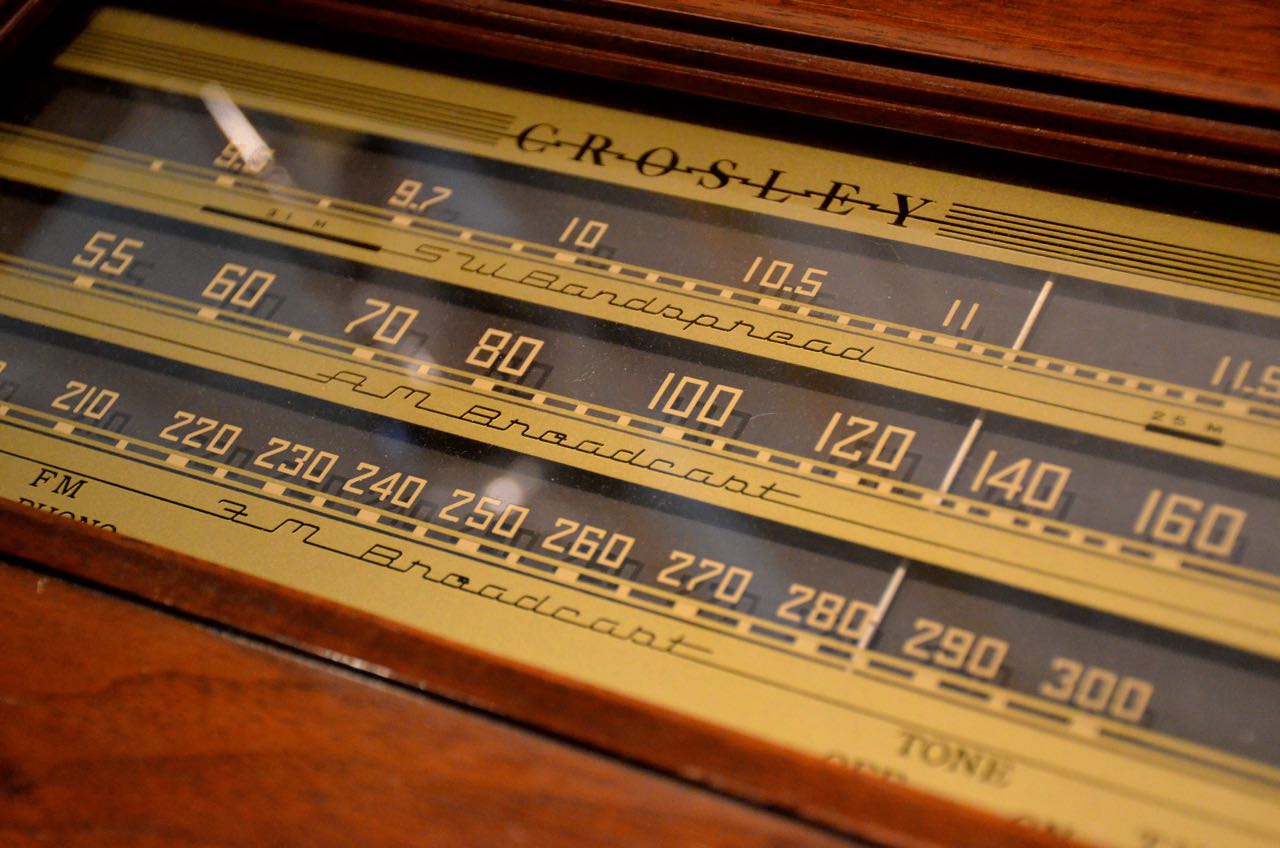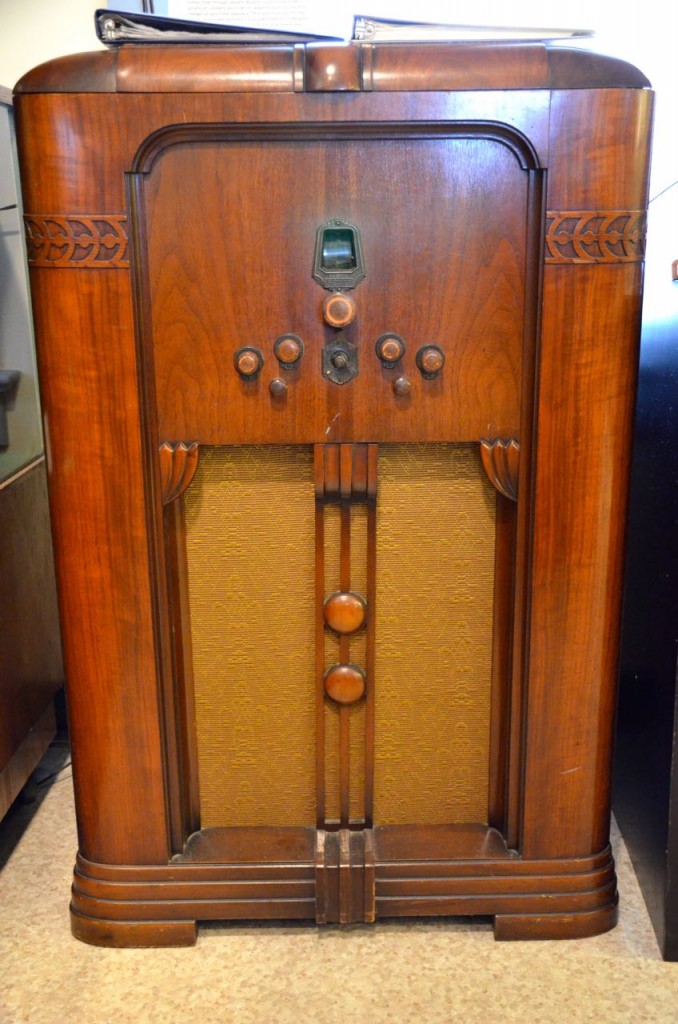 This E.H. Scott All-Wave 23 console (above and below) sported not only twenty-threee vacuum tubes, but a large, robust internal speaker. Radio collectors consider the All-Wave 23 to be one of the finest performing radios of the vacuum-tube era.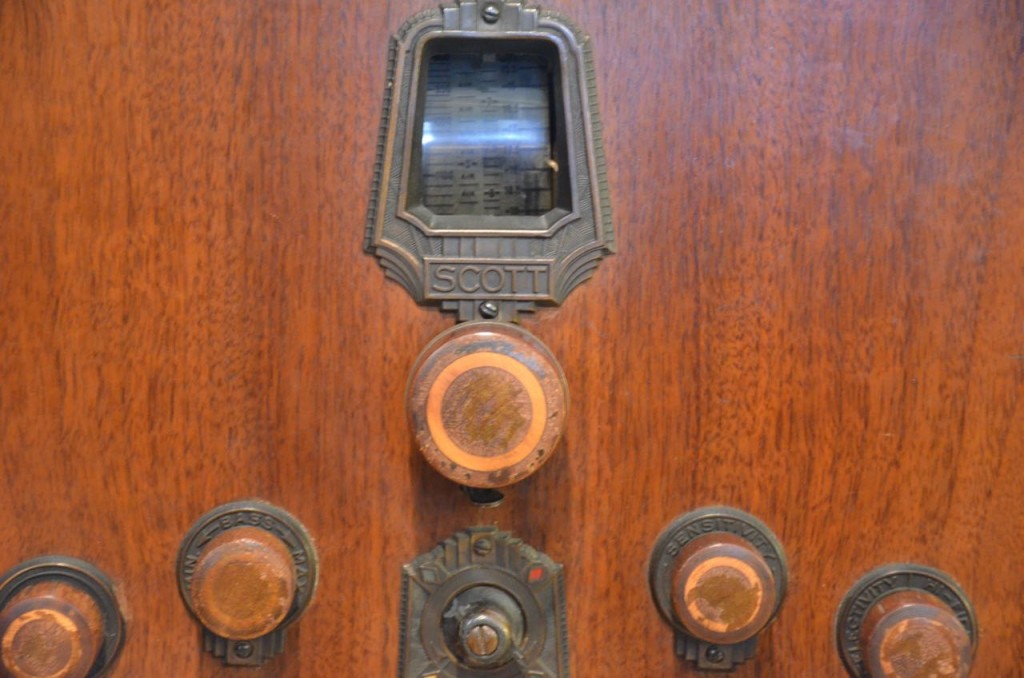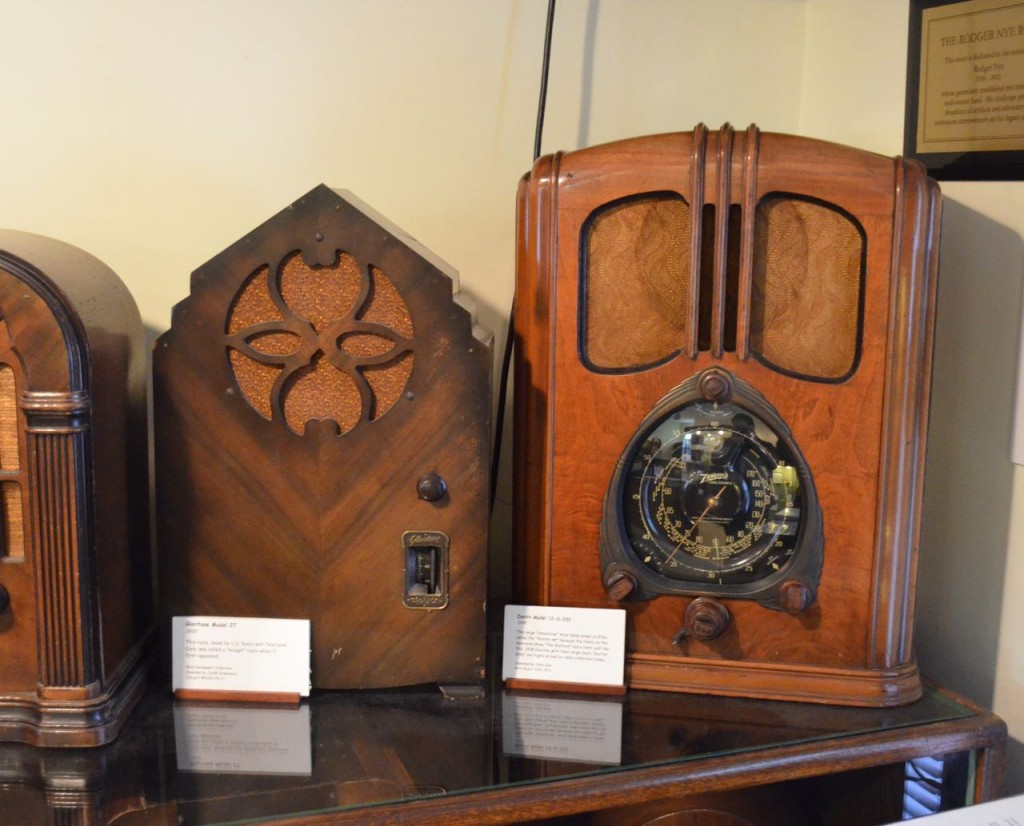 The museum also features the Zenith 12-S-232 tabletop radio with working shuttle dial–a futuristic band-switching mechanical wonder with a stunning dial.
A number of tabletop and portable radios that span the decades have found their homes in this museum.  No doubt many SWLing Post readers cut their teeth on these classics!
I love the design of the Garod Model 5A2–wow! And I'm sure many kids of the fifties wished they had an official Hopalong Cassidy AM radio (below).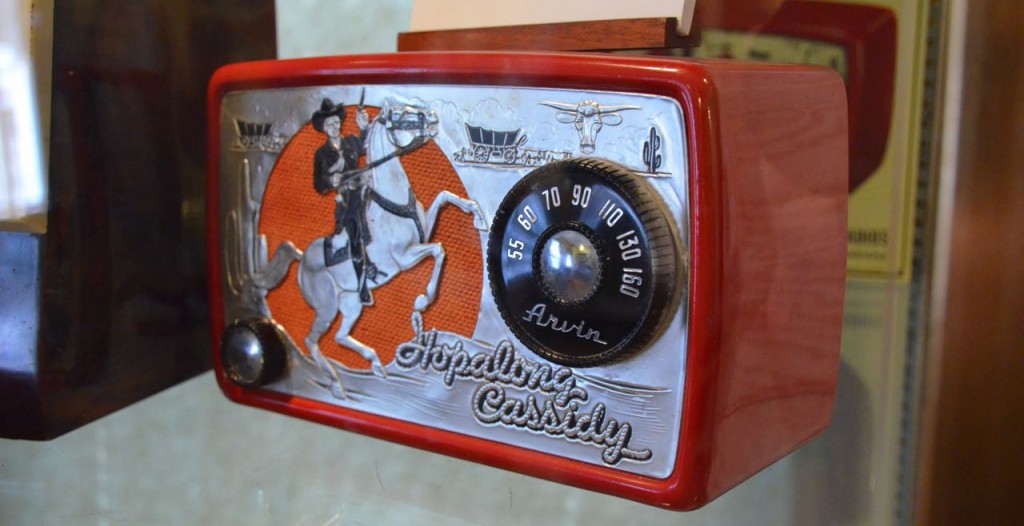 The museum, of course, also houses a large number of classic televisions.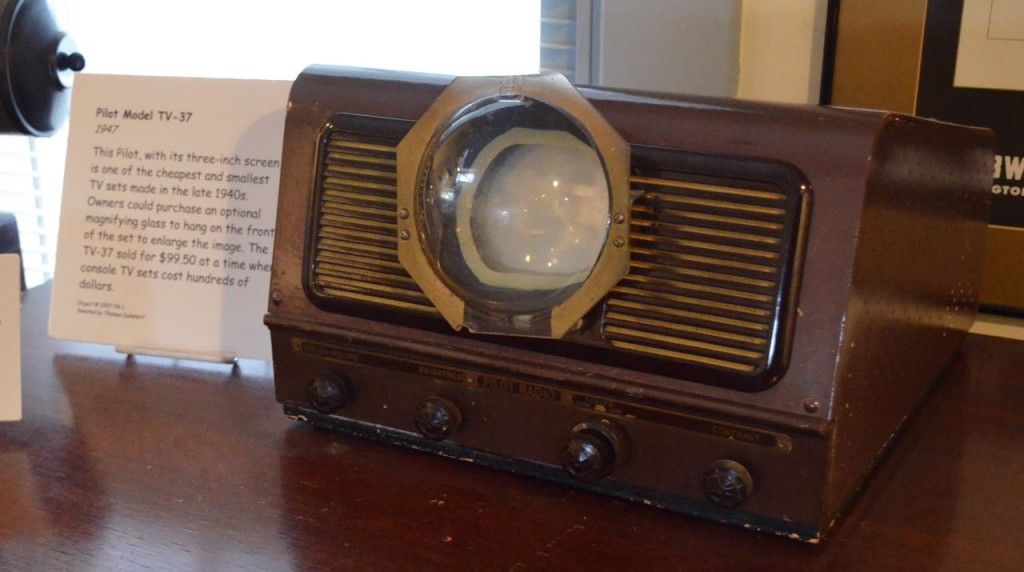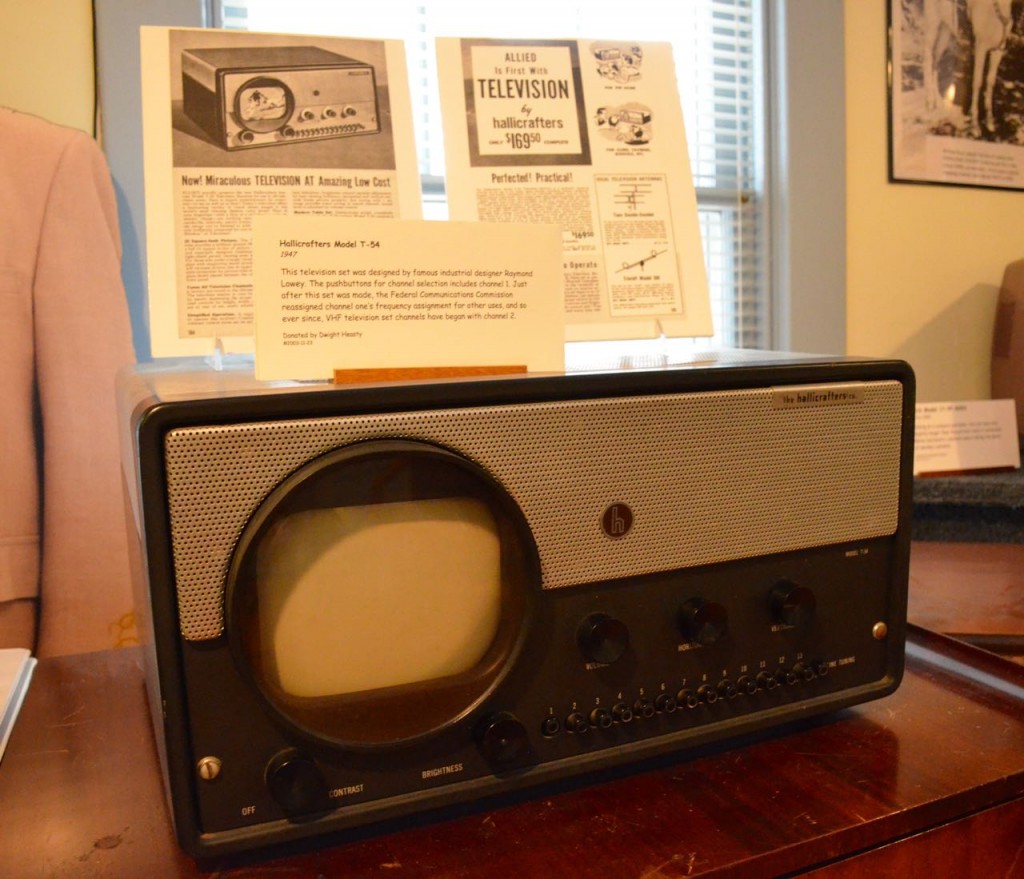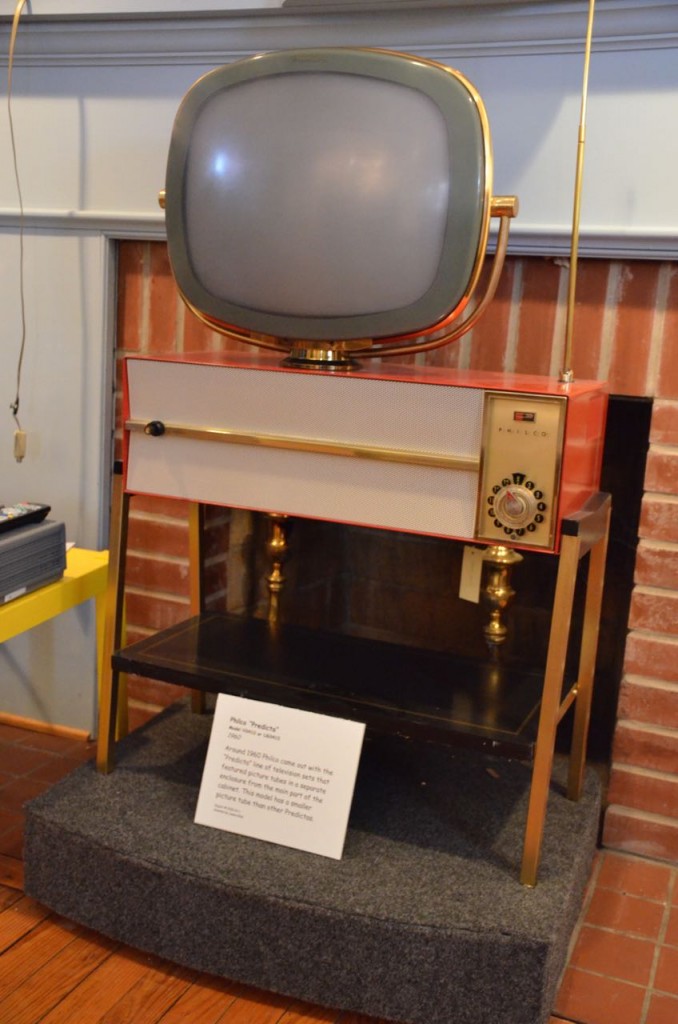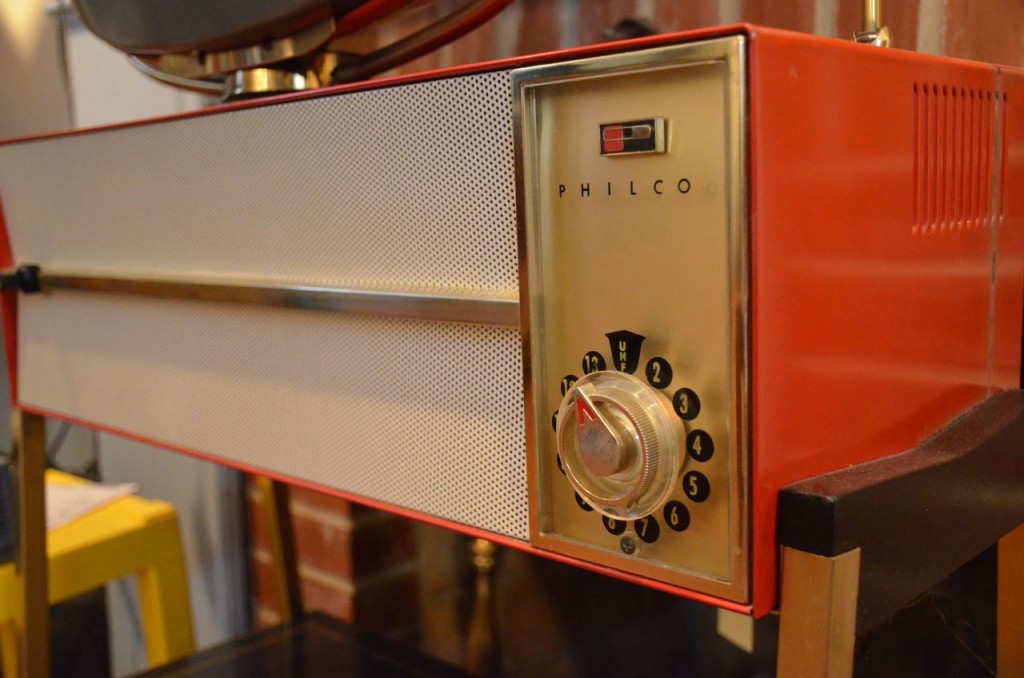 Radio stations and benefactors have also donated many items used in the industry, both in broadcast and retail.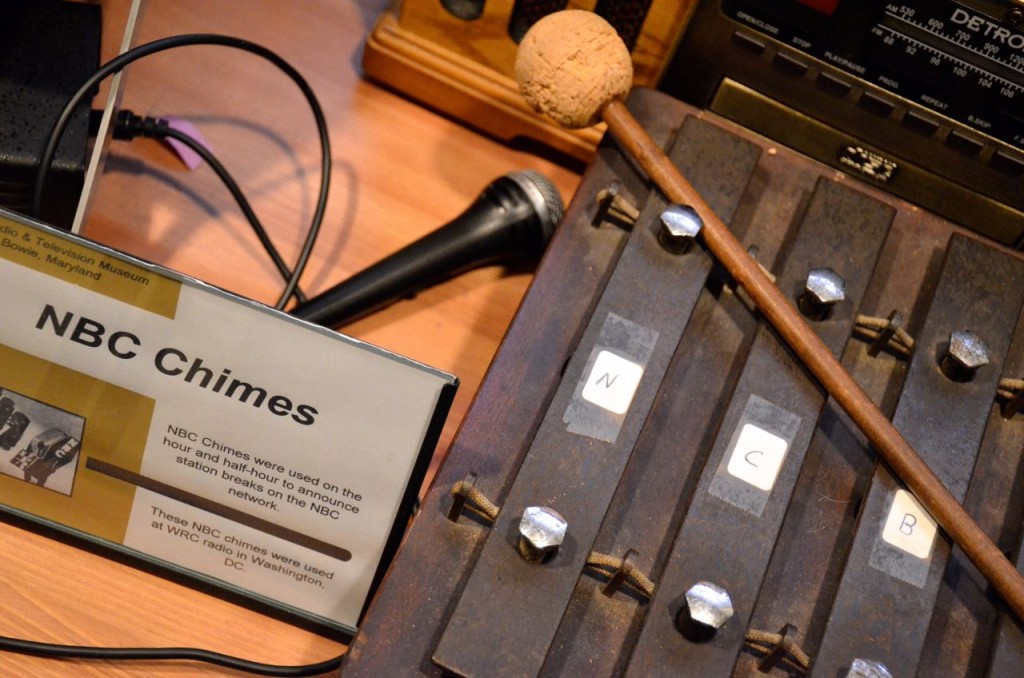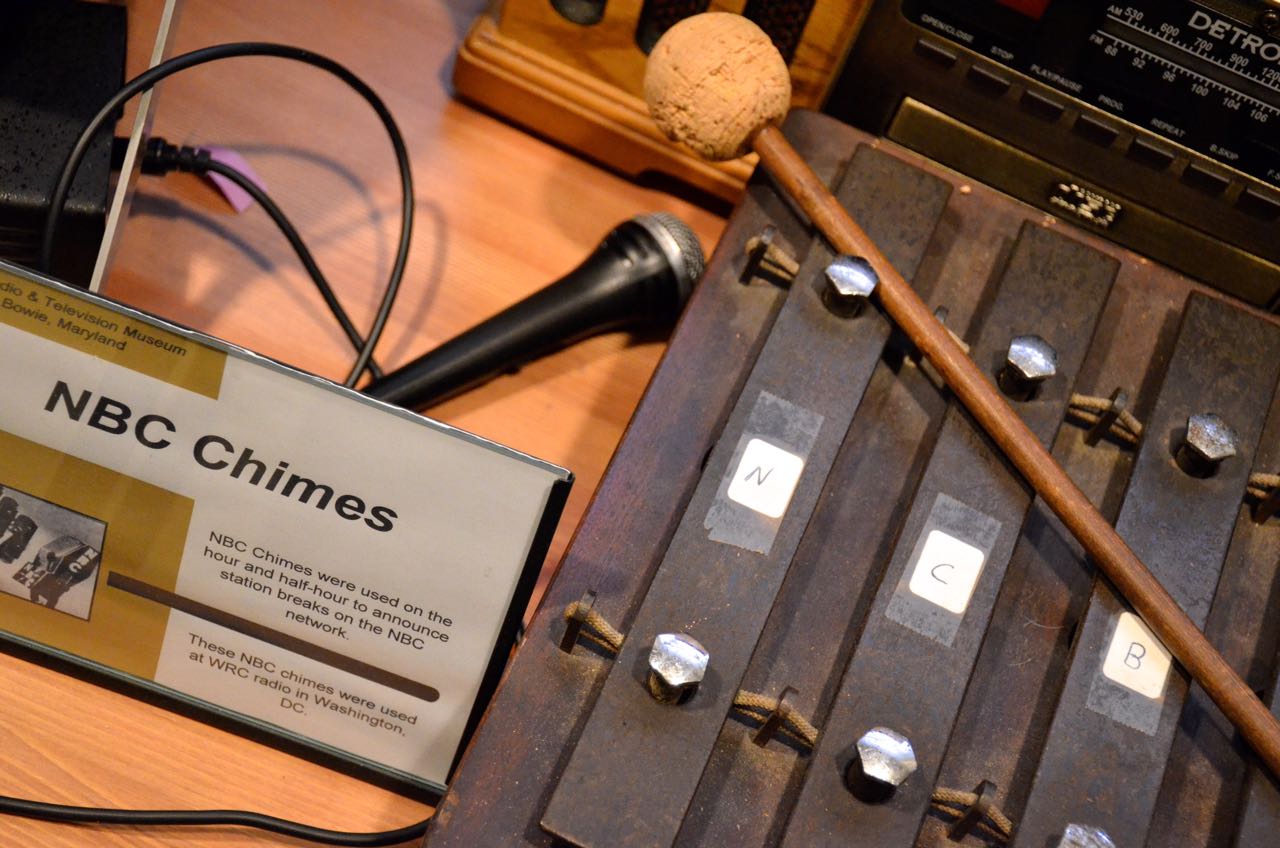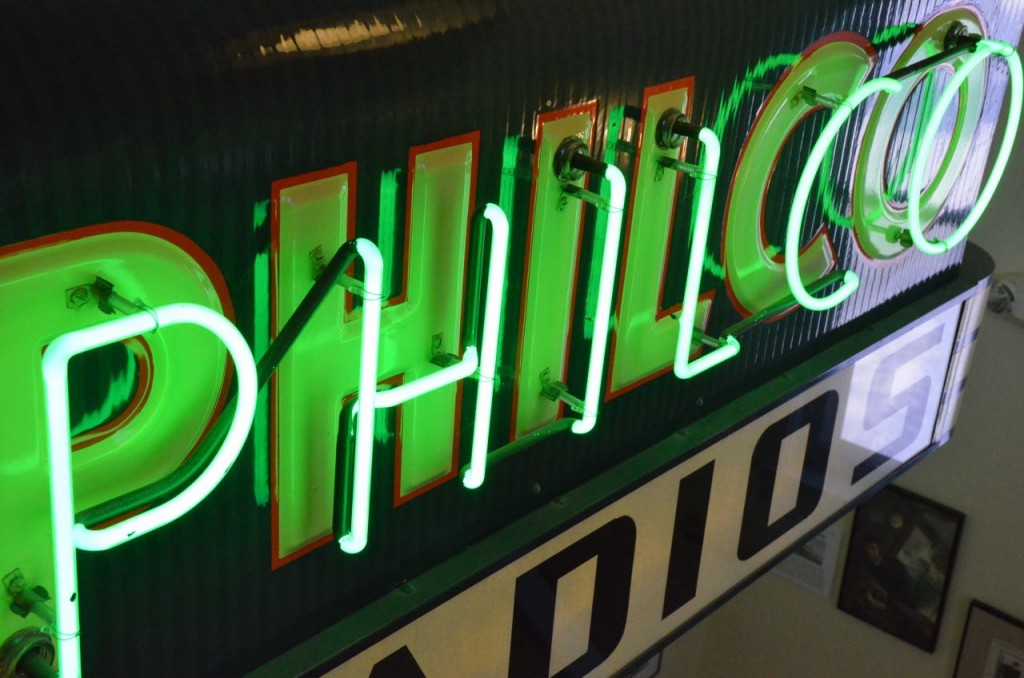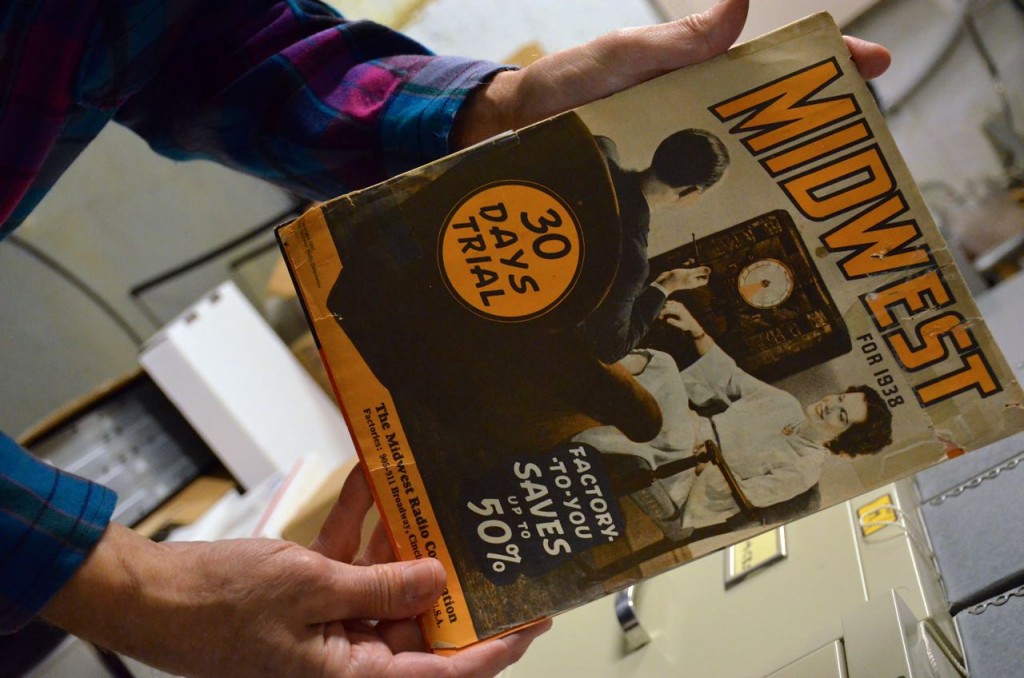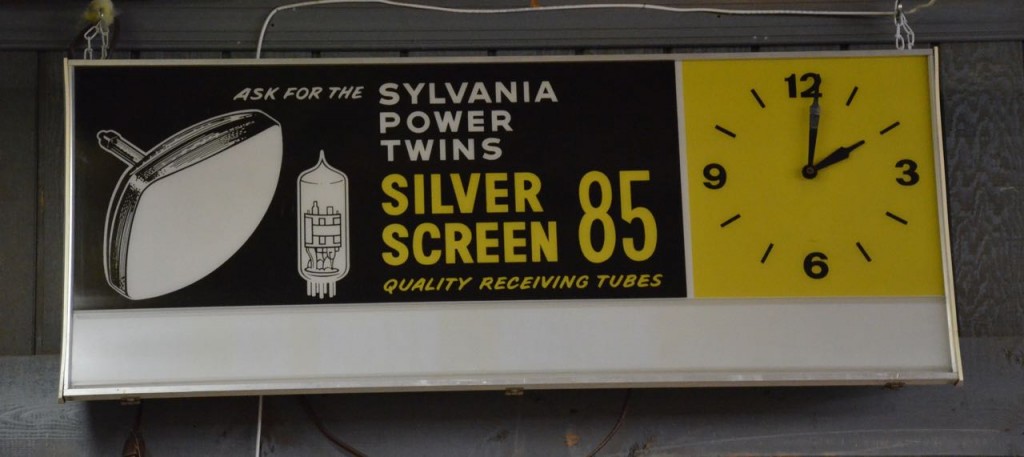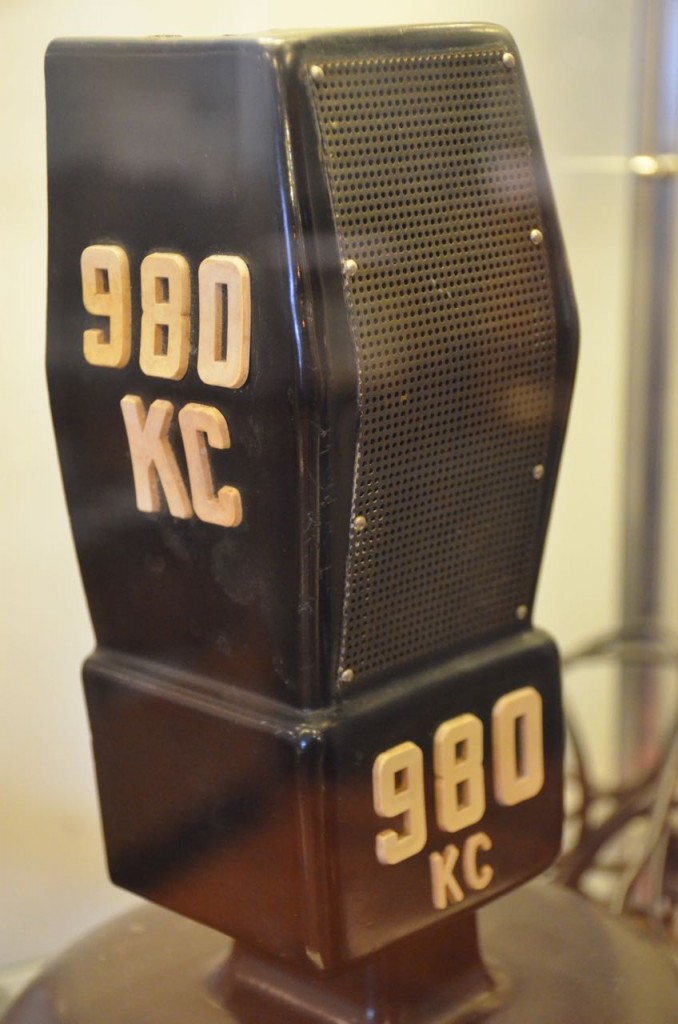 Brian was also kind enough to take me to the building, next door, where they repair radios and store others for eventual rotation into the collection.
Museum volunteers also teach radio repair and restoration classes.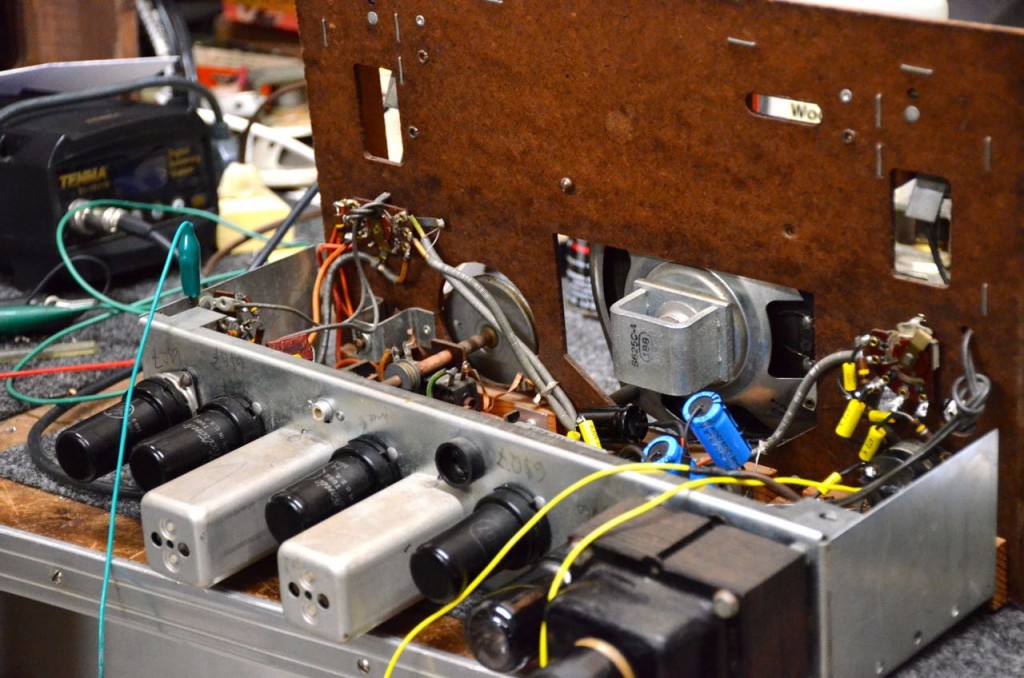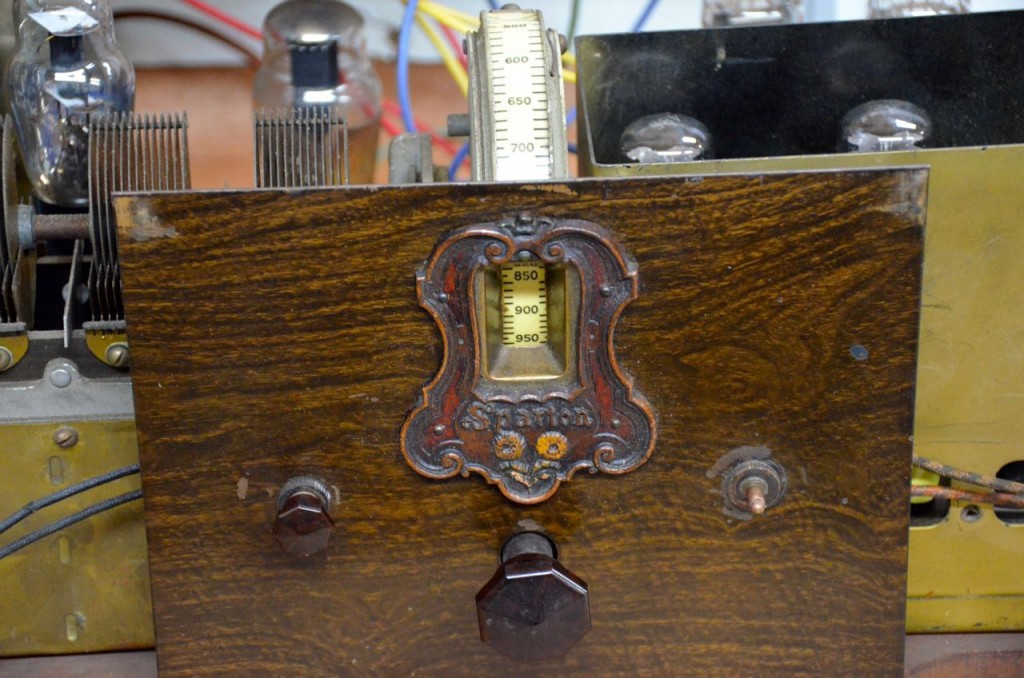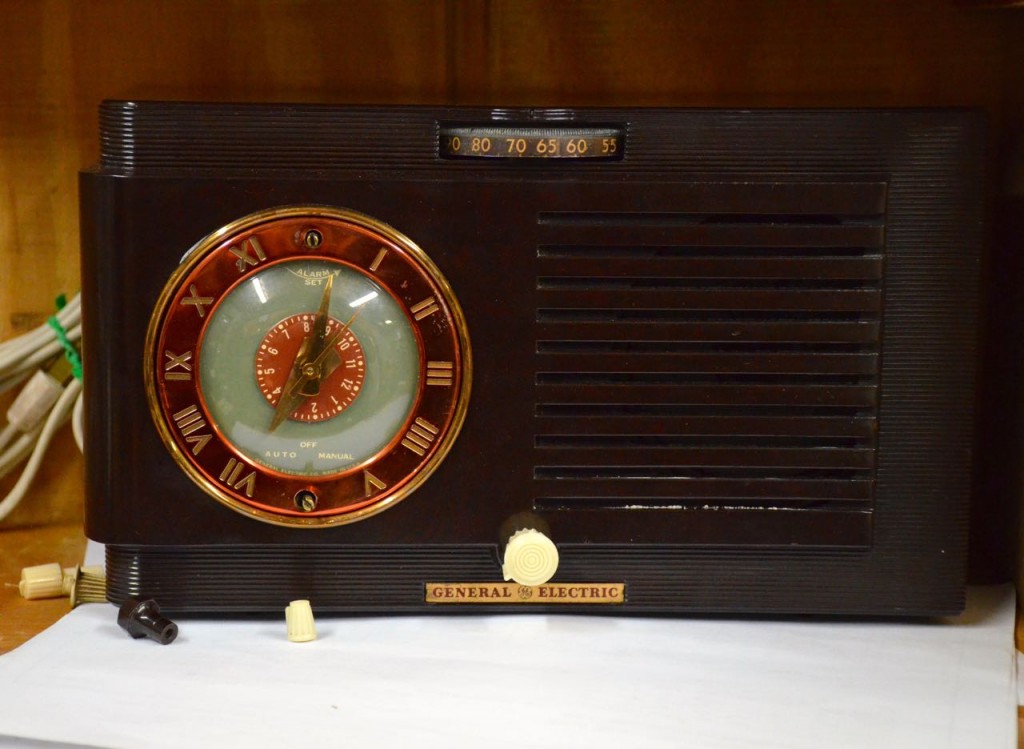 The number of classic ham radios, home brew receivers and transmitters was simply amazing. Indeed, I felt like a kid in a candy shop!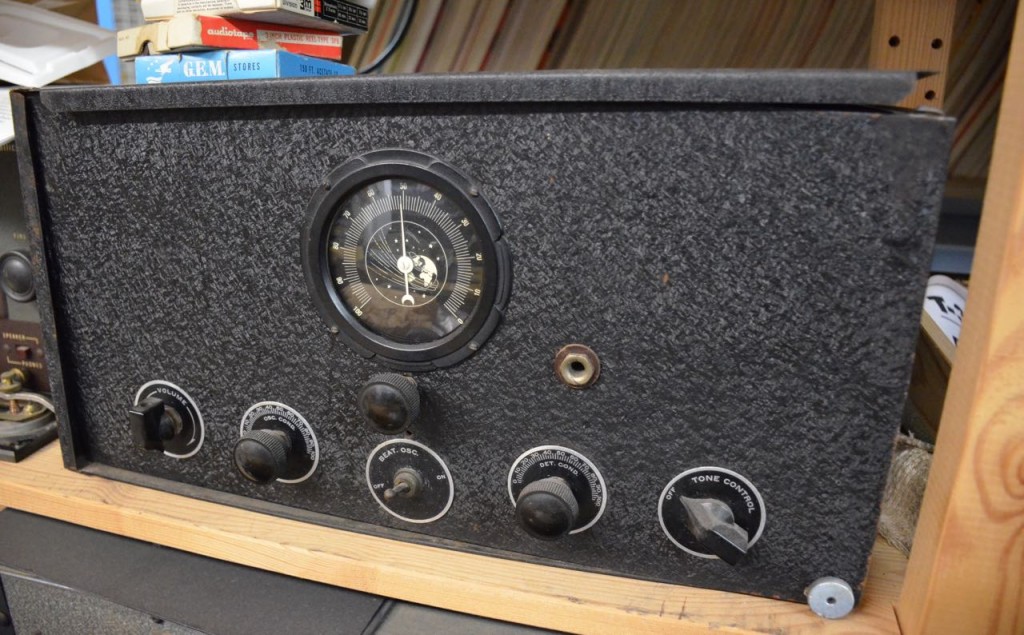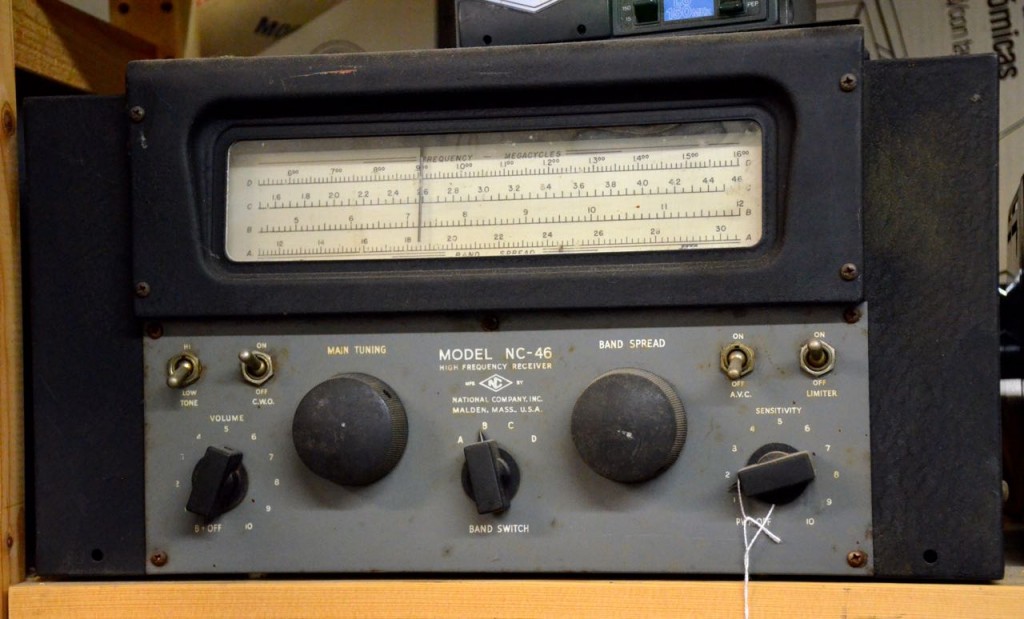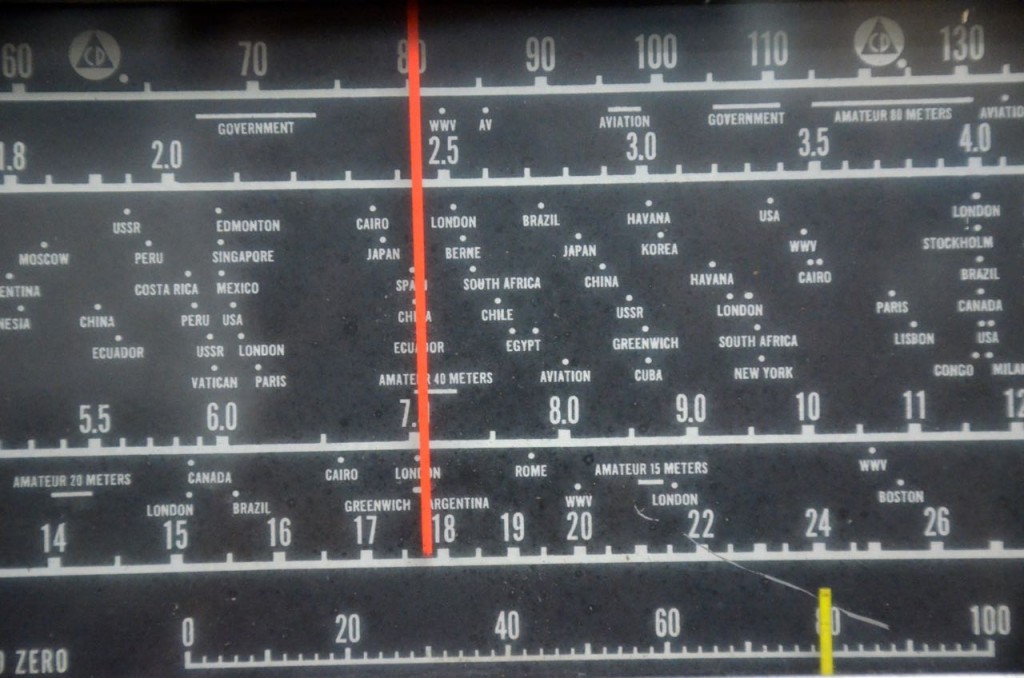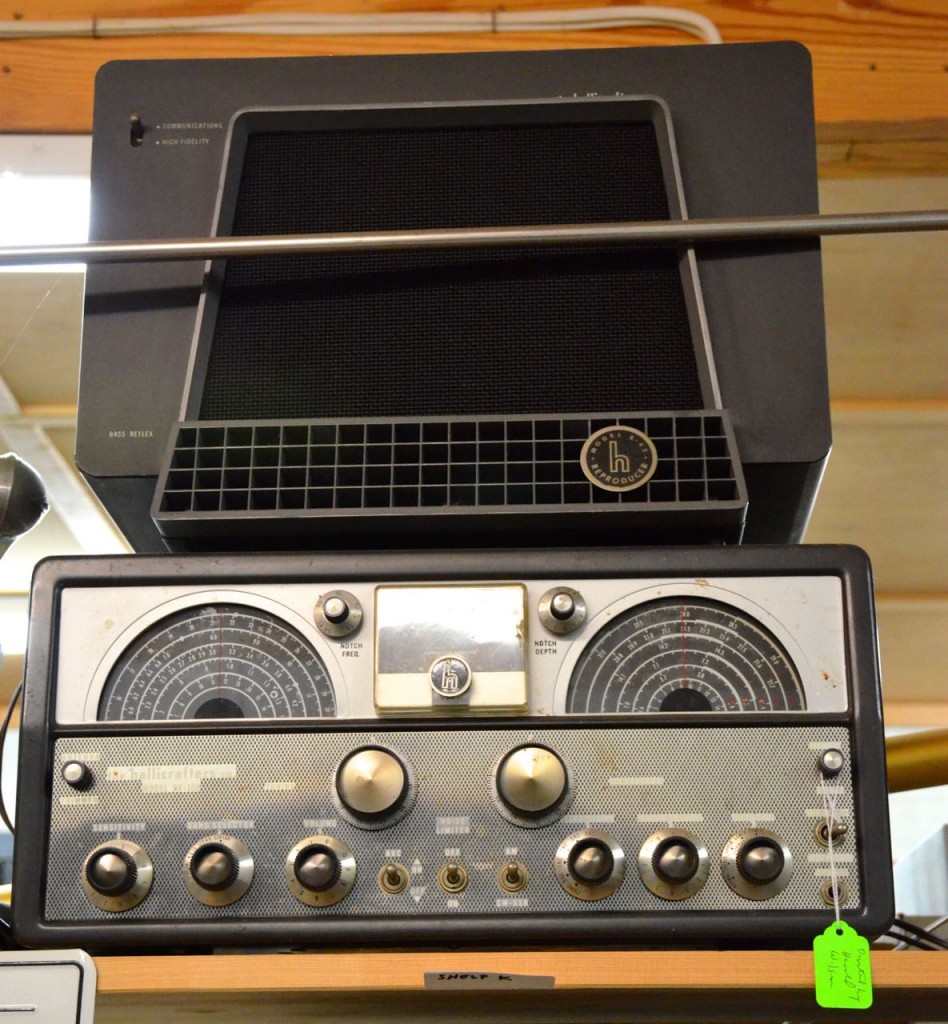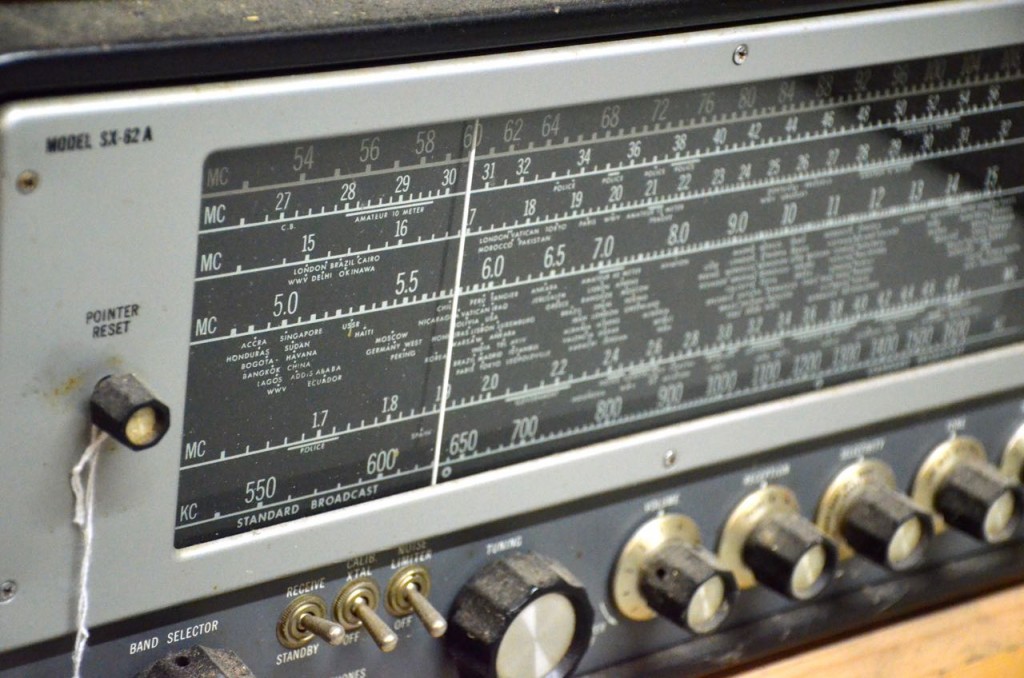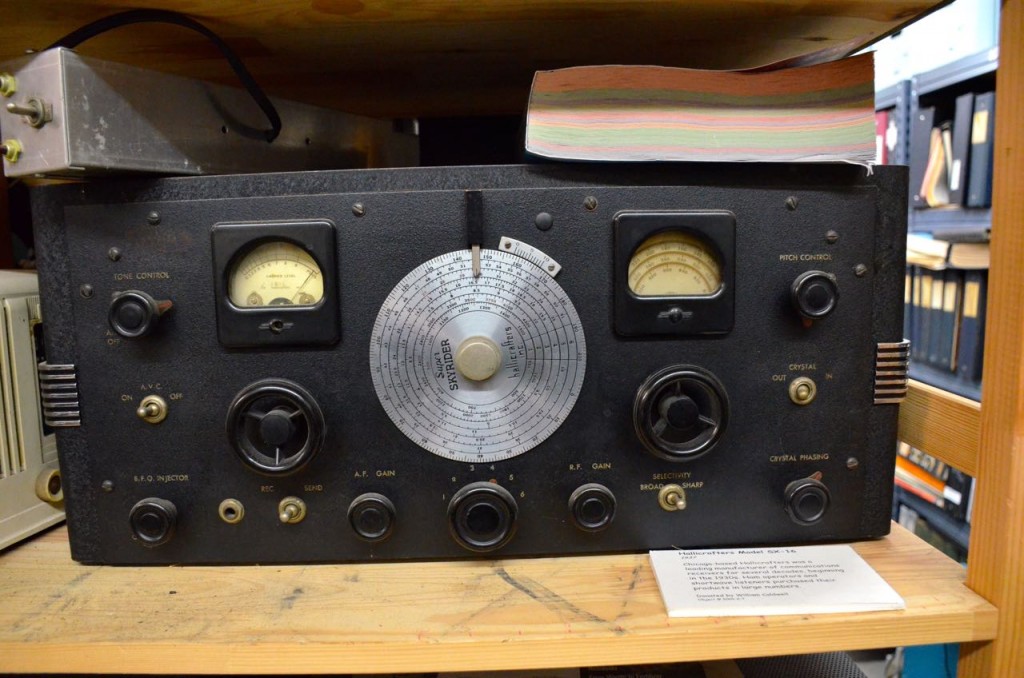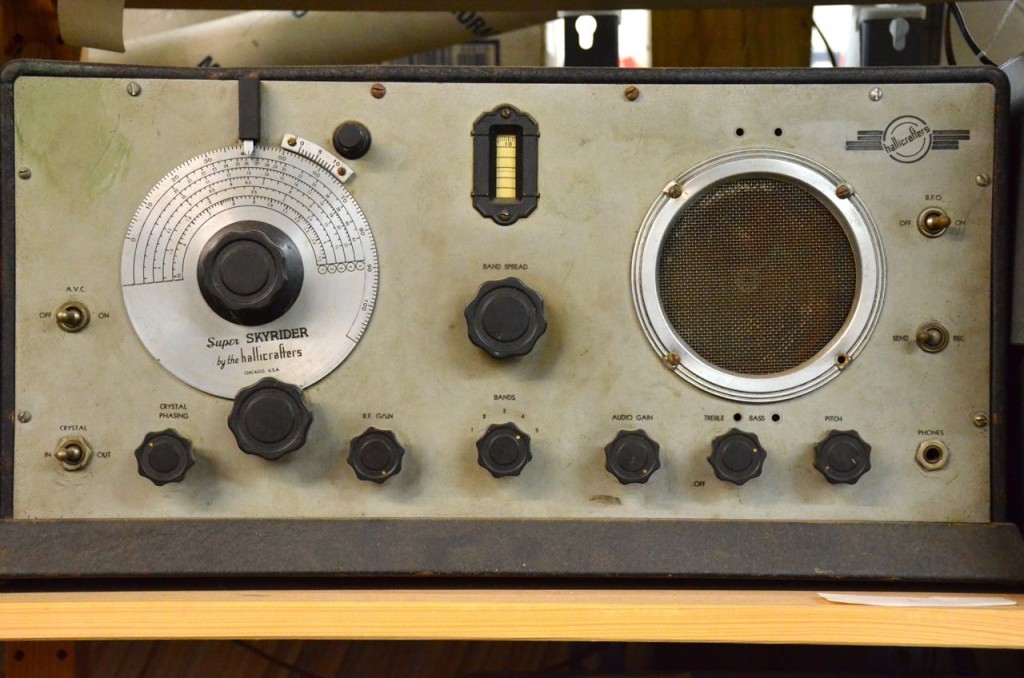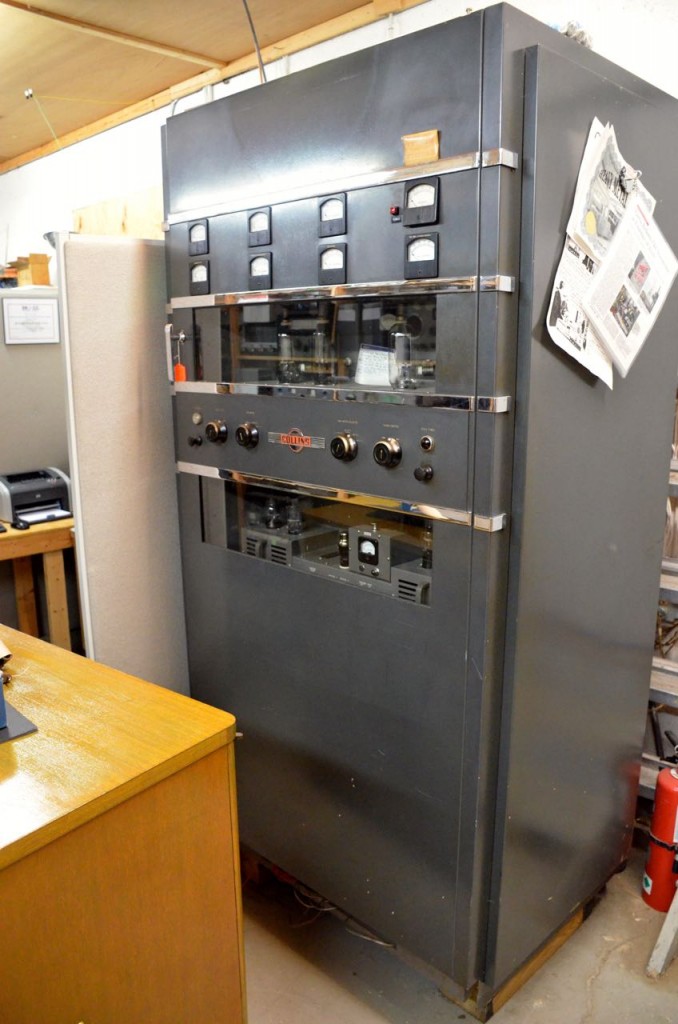 By the end of the tour, I had decided to become a member of the National Capital Radio and Television Museum. Even though I live a few states away, I like knowing that my membership funds not only help preserve vintage radios and televisions, but also provide me members-only access to many of their scanned archives. Click to view a full list of benefits for a modest $25 membership.
Again, many thanks to Brian Belanger for the amazing tour of this wonderful museum!  Brian, I'll be back next year…