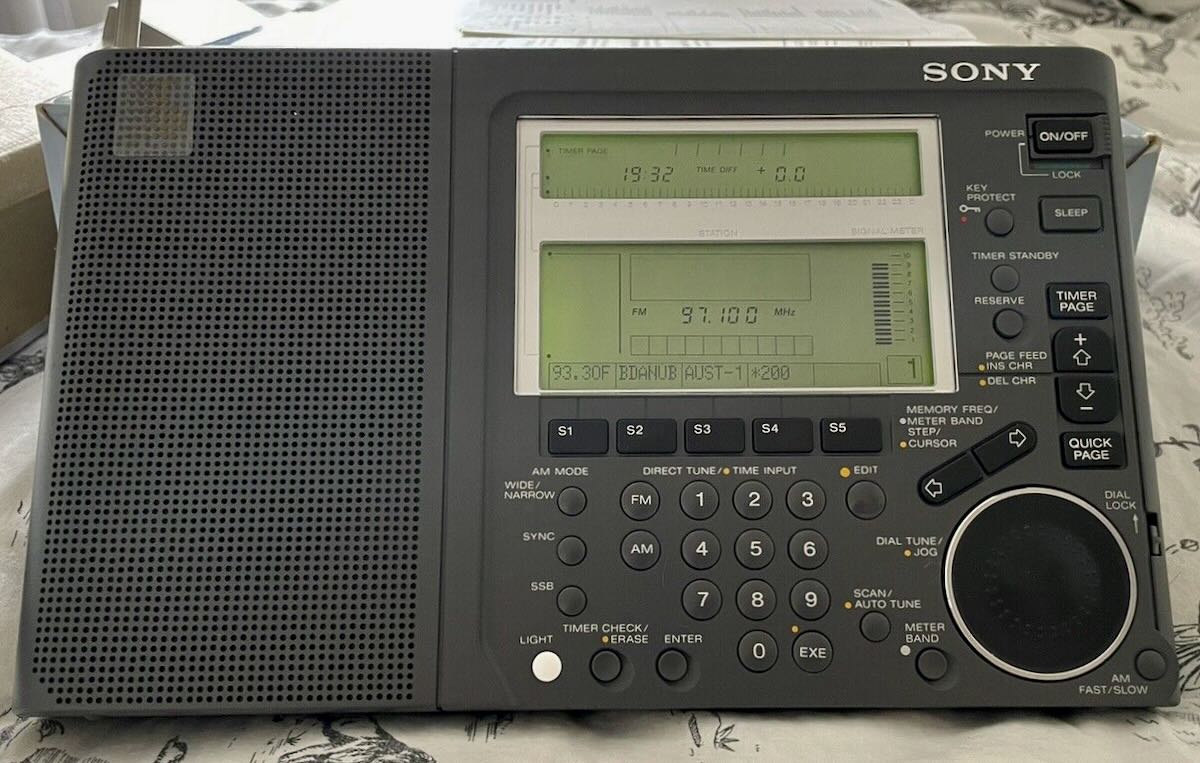 Many thanks to SWLing Post contributor, Julian, who writes:
Hi Thomas,
I found this eBay listing for a seemingly new in the box Sony ICF SW77 complete with accessories and paperwork. It may interest SWLing readers.
Click here to check it out on eBay.
Best wishes,
Julian
Thank you for the tip, Julian. This does look like a solid unit and in great shape. The seller also has a positive review history which is always a plus. As I always mention with portables of this age, you would need to plan to have it serviced in the future to make sure there are no leaky capacitors or other issues ongoing. I'll admit I've always liked the design of the SW77! That said, 480 EUR is a steep asking price!