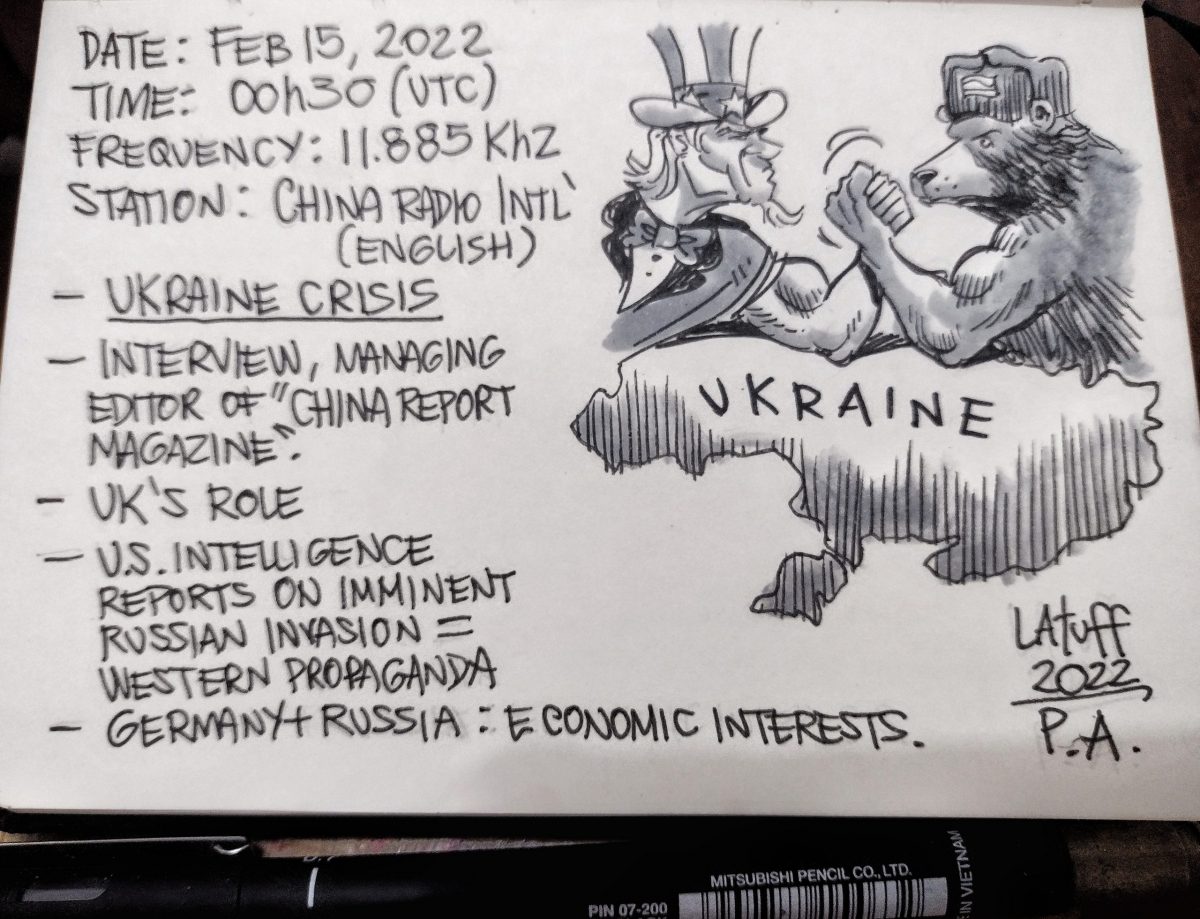 Many thanks to SWLing Post contributor and noted political cartoonist, Carlos Latuff, who shares yet another example of his radio log art, this time for China Radio International. Carlos notes:
China Radio International, 11885 kHz, Xianyang, China.
Ukraine crisis, interview with managing editor of "China Report Magazine".
UK's role, US intelligence reports, Germany interests, etc.
Listened in Porto Alegre, Brazil, February 15, 2022, 00h30 (UTC).