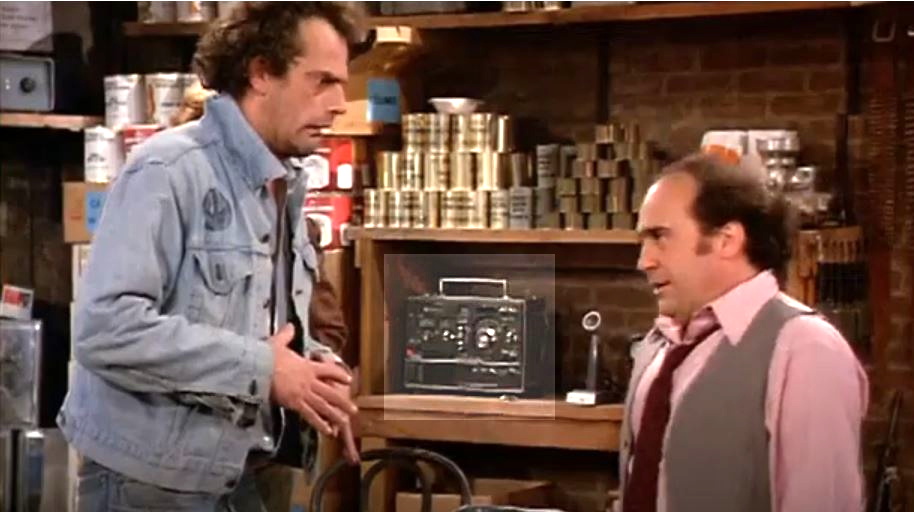 Many thanks to SWLing Post contributor, Dave (N9EWO), who writes:
Hey Thomas,
Interesting little tidbit.
Noticed a Sony CRF-320 being used as prop in a 1982 episode of "Taxi" (Season 4 Episode 11), See captured enhanced attached photo [above].
"I Wanna Be Around" : Louie turns the tool room into a survival shelter.
YouTube (marked at a point where shortwave was made comment to) :
Look for it just left of the CB and desk microphone.
73
Dave Zantow N9EWO
Thank you for sharing this, Dave! Wow! What a classy radio to have as a prop on display in Taxi! Great catch!