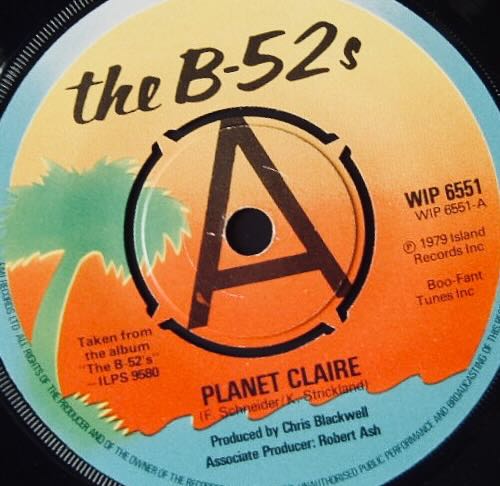 Many thanks to SWLing Post contributor, Andy, who writes:
Thomas,
I was just listening  to an old B52's music gig on YouTube when it got
to 51:57 mins in.
You can clearly hear NAWS DE CFH and some other stuff.
How did that get there–?
73 de Andy
Thanks for sharing, Andy!
Ah yes, Planet Claire! I actually heard the eB52s play this one live at a concert in the early 90s.
The "CHF" that you hear is the callsign of the Canadian Forces Station Mill Cove. This is a partial recording of a CHF broadcast listing frequencies for RTTY transmissions. The B52s have been known to incorporate radio feedback and snippets in their work. You can hear CW more clearly in this video:
In fact, when I saw the B52s live, Fred Schneider used a walkie talkie Morse Code button (the type that you could find on kids' walkie talkies) for audio feedback in at least Planet Claire and Rock Lobster. 
I bet there are some other B52s fans out there who will have even more insight! Thanks again, Andy!