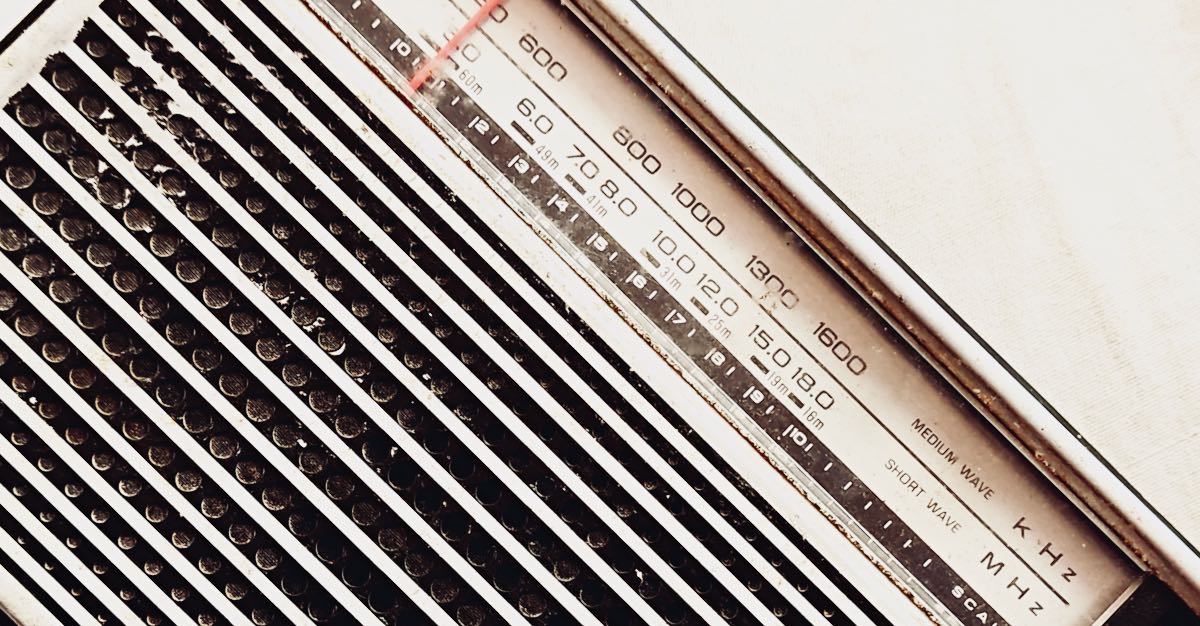 Radio Waves:  Stories Making Waves in the World of Radio
Welcome to the SWLing Post's Radio Waves, a collection of links to interesting stories making waves in the world of radio. Enjoy!
---
Hackers can disrupt legit warnings or issue fake ones of their own.
The US Department of Homeland Security is warning of vulnerabilities in the nation's emergency broadcast network that makes it possible for hackers to issue bogus warnings over radio and TV stations.
"We recently became aware of certain vulnerabilities in EAS encoder/decoder devices that, if not updated to the most recent software versions, could allow an actor to issue EAS alerts over the host infrastructure (TV, radio, cable network)," the DHS's Federal Emergency Management Agency (FEMA) warned. "This exploit was successfully demonstrated by Ken Pyle, a security researcher at CYBIR.com, and may be presented as a proof of concept at the upcoming DEFCON 2022 conference in Las Vegas, August 11-14."
Pyle told reporters at CNN and Bleeping Computer that the vulnerabilities reside in the Monroe Electronics R189 One-Net DASDEC EAS, an emergency alert system encoder and decoder. TV and radio stations use the equipment to transmit emergency alerts. The researcher told Bleeping Computer that "multiple vulnerabilities and issues (confirmed by other researchers) haven't been patched for several years and snowballed into a huge flaw."
"When asked what can be done after successful exploitation, Pyle said: 'I can easily obtain access to the credentials, certs, devices, exploit the web server, send fake alerts via crafts message, have them valid / pre-empting signals at will. I can also lock legitimate users out when I do, neutralizing or disabling a response,'" Bleeping Computer added. [Continue reading…]
Amateur radio operators have played a longstanding game of "Will It Antenna?" If there's something even marginally conductive and remotely resonant, a ham has probably tried to make an antenna out of it. Some of these expedient antennas actually turn out to be surprisingly effective, but as we can see from this in-depth analysis of the characteristics of tape measure antennas, a lot of that is probably down to luck.
At first glance, tape measure antennas seem to have a lot going for them (just for clarification, most tape measure antennas use only the spring steel blade of a tape measure, not the case or retraction mechanism — although we have seen that done.) Tape measures can be rolled up or folded down for storage, and they'll spring back out when released to form a stiff, mostly self-supporting structure.
But [fvfilippetti] suspected that tape measures might have some electrical drawbacks, thanks to the skin effect. That's the tendency for current to flow on the outside of a conductor, which at lower frequencies on conductors with a round cross-section turns out to be not a huge problem. [Continue reading on Hackaday…]
A Broadstairs eight-year-old has chatted with an astronaut aboard the International Space Station and a recording of the conversation will feature on the NASA website.
Isabella Payne spoke to Astronaut Kjell Lindgren as the ISS flew overhead last week.
The youngster was with dad Matthew who is a license holding amateur radio enthusiast and tutor. He and Isabella are both members of Hilderstone Radio Society.
Matthew said: "Isabella has been a member of the radio club ever since she was born and has been playing with the radio since she was six. Because I have the full licence she can sit on my knee and use the radio to speak to people as long as I am controlling it. Everyone at the club can do that. She has been involved in a few radio events, Children On The Air events, and will hopefully go for her own licence soon. [Click here to read the full article and view the photos.]
"I plan my life by the radio these days, my contact with the outside world in a sense…"
The first ever international prison radio conference has just been held in Norway, bringing together representatives of prison radio shows from 19 countries, including Australia, where Indigenous people continue to be grossly over-represented in prison populations.
Prison radio shows, wherever they are in the world, all work to give voice to the voiceless and empower people by enabling them to tell their own stories.
Click here to listen to the podcast episode.
---
Do you enjoy the SWLing Post?
Please consider supporting us via Patreon or our Coffee Fund!
Your support makes articles like this one possible. Thank you!