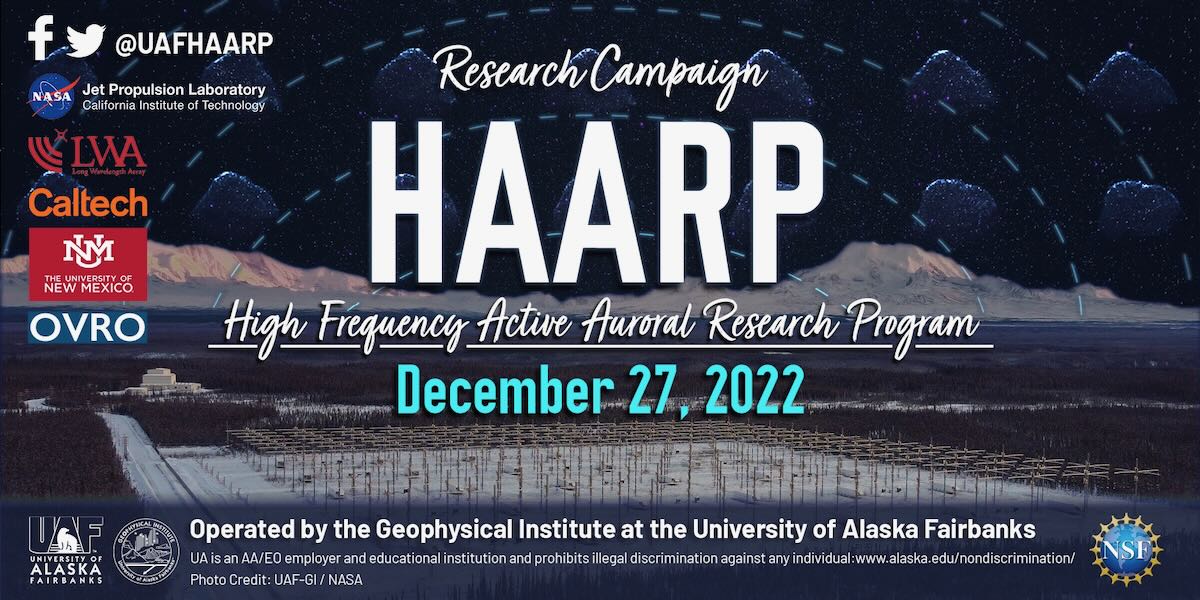 Many thanks to SWLing Post contributor, Jeff Cooper (KJ7LTU), who writes:
Hello Thomas!
First thank you for continuing to update your blog and website. It is such a great resource for those of us still tuning in to those distant waves.
I was doing some listening this morning [December 27, 2022] and checked your blog only to find out the HAARP experiment was underway. I quickly tuned to 9600 kHz and managed to pick up the signal twice in Southern Idaho. I made recordings of the capture and posted them on YouTube:
Please note: To be very clear, these are recordings of the transmitted sweep signals from HAARP. These are not recordings of the actual bounced signal from the asteroid. HAARP and NASA would need an extraordinarily high-gain antennas and radio astronomy-grade low noise receivers to detect a signal at this distance.
1732 UTC:
1752 – 1810 UTC:
-Jeff Cooper (KJ7LTU)
Thank you so much for sharing these recordings with us. I think HAARP is going to get reports from across the globe. Seems these sweep signals were widely received. I'm very curious if HAARP met any success hearing one of the signals bounced back to earth from the target asteroid. Hopefully, we'll soon learn!