Yesterday, on QRPer.com, I posted an announcement from Yaesu stating that they are discontinuing the Yaesu FT-818ND and FTM-400 series radios. Here's the actual message from Yaesu:
"Please be informed that the production of the FT-818ND and FTM-400XDR will be discontinued. We are forced to make this unfortunate decision due to difficulty we are having with the availability of some components. We appreciate your long-term patronage of the FT-818ND and FTM-400XDR."
I'm quite a fan of the FT-818 and FT-817 series radios. I purchased the original FT-817 from the very first production run in 2001. At the time, I was living in the UK and traveling extensively throughout Europe. The Yaesu FT-817 was such a capable traveling companion and also well-suited for the shack.
The FT-817 was the first affordable QRP general coverage transceiver from one of the "big three" manufacturers (approx. $670 US from the very beginning) that not only covered all of the HF bands, but even VHF and UHF. It also had a rechargeable battery pack and two separate and selectable antenna inputs (SO-239 and BNC); a unique feature set to this very day!
Yeasu knocked it out of the ballpark so hard that over two decades later, this same radio (slightly upgraded as the FT-818ND) was still being manufactured. It was a QRP-sized cash cow for Yaesu.
As a ham radio operator that primarily plays radio in the field (click here to read some of my field reports), I love the FT-817/818's audio, receiver, durability, and excellent full break-in CW operation. One negative is that it had become difficult to find Collins narrow mechanical filters for CW operation, but in this tutorial on QRPer.com, you can learn how to easily assemble on on your own.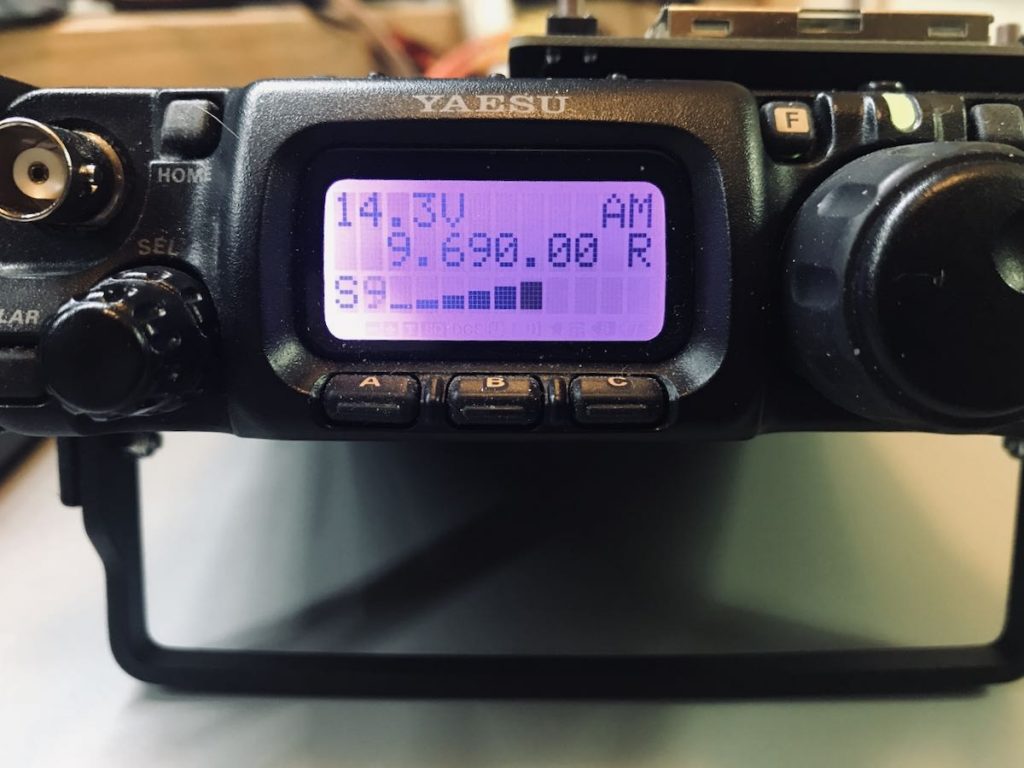 As a shortwave radio listener, I'm incredibly pleased with the 817/818's performance as a broadcast band receiver. When I lived in the UK, especially, it was my only shortwave radio connected to a proper longwire antenna and it served me incredibly well. Its main drawback was the tiny front faceplate and mini encoder, but its other features compensated for its ergonomics.
The Enduring 817/818
I wrote a long article that was originally published in the October 2022 issue of The Spectrum Monitor magazine entitled, "The enduring Yaesu FT-817 and FT-818 series transceivers." This full article has now been posted on QRPer.com–click here if you'd like to read it.
While the FT-818ND is very much a legacy design and outdated when compared to modern SDR transceivers with built-in sound cards, spectrum displays, SWR analyzers, variable filters, etc. it still very much holds its own.
If you've been thinking about purchasing a new FT-818ND, now would be the time to bite the bullet. It's your last chance to purchase one new from an authorized distributor, carrying a full factory warranty. Most Yaesu distributors still have inventory, but they are being depleted fairly quickly.
Click here to check inventory at the following retailers:
FT-818 replacement/upgrade?
For over a decade I've seen rumors floating around about a replacement for the FT-817/818. While I should hope that Yaesu is in the process of designing another QRP radio (especially since QRP and field radios are such a hot segment of the ham radio market at present), they've been clear that they've no plans to announce a replacement anytime soon.