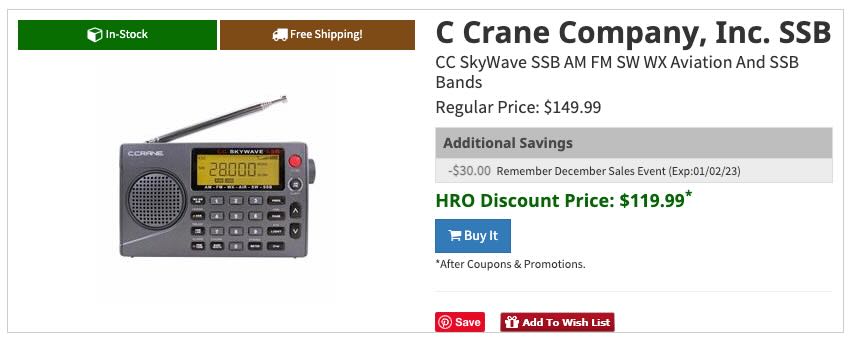 Many thanks to SWLing Post contributor, Jack (W1JS), who writes: 
Hi Thomas,
I was just on HRO's website and noted that they have the C Crane SkyWave on sale for $119.99 until 1/2/2023. https://www.hamradio.com/detail.cfm?pid=H0-016072 That's a great price! I am fairly sure I paid $170 for mine which I purchased 5 years ago.
73 & Merry Christmas,
Jack
Thank you for the tip, Jack! That's an excellent price on the Skywave SSB. My guess is they're selling of this original version (Version 1) of the Skywave SSB to make room for the new Skywave SSB 2. 
Click here to purchase the CC Skywave SSB (Version 1) at HRO.