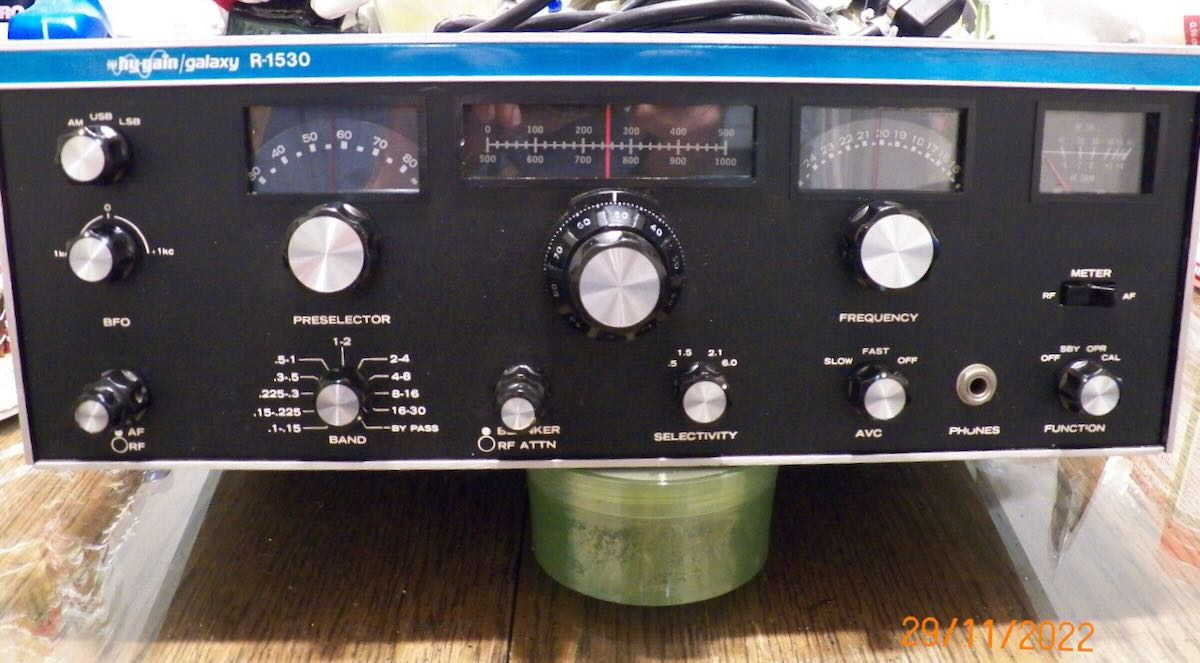 Many thanks to SWLing Post contributor, Rob, who shares a link to this Hy-Gain Galaxy R-1530 listed on eBay and notes: "A radio that might be of interest to your readers."
Click here to view this listing on eBay.
It is a beauty for sure. The seller also has a stellar reputation on eBay which is always good.
I'd be very curious what some of the collectors in our radio community might think of the R-1530. Is it as rare as the seller implies? Perhaps Dan Robinson can shed some light on this model?
Please comment!