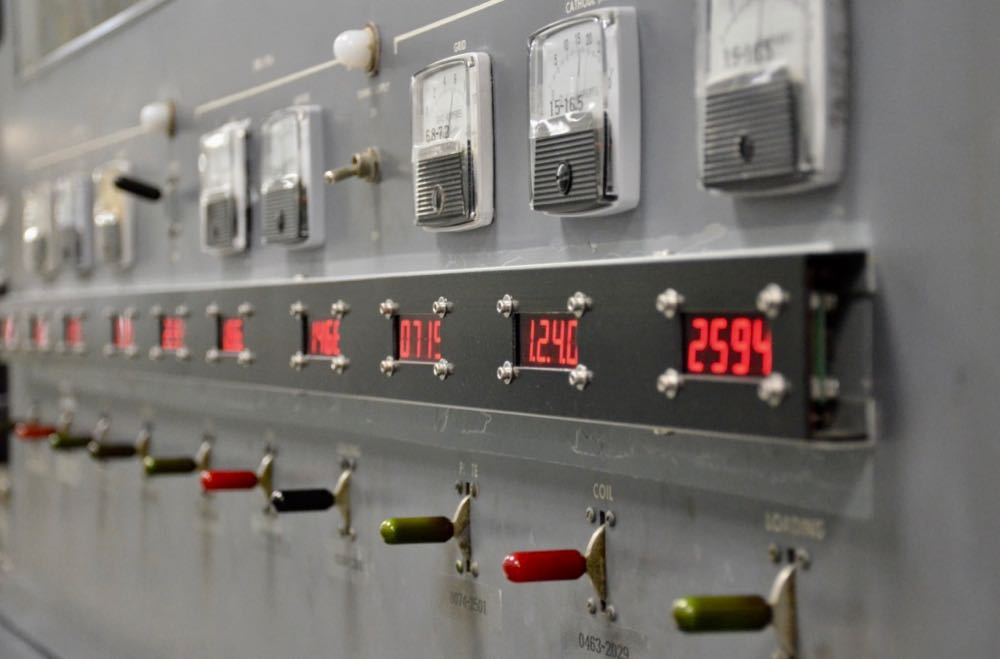 Radio Waves:  Stories Making Waves in the World of Radio
Welcome to the SWLing Post's Radio Waves, a collection of links to interesting stories making waves in the world of radio. Enjoy!
---
This is the story of one of the ABC's best kept secrets.
ABC Radio Australia was never intended to be a great secret. It was just the nature of the service that few Australians knew about it. When I hosted its breakfast program for nine years, I could count on one hand the number of people who knew what I was talking about when I told them I worked for RA.
Most people mistakenly thought it was the same thing as Radio National. I would have to explain, yet again, that this was our version of the BBC World Service, a worldwide broadcaster.
RA was founded at the start of the World War II by prime minister Robert Menzies as an antidote to the disinformation being broadcast by Australia's new enemies, Germany and Russia. The idea of Australia Calling, as the service was initially named, was to provide an antidote to this propaganda, to counter that aerial bilge with factual, balanced and fair reportage.
So with a small team of English, Spanish, Dutch and French broadcasters, a minuscule budget and some tiny transmitters in antiquated shacks in Victoria and New South Wales, Australia joined the short-wave age in December 1939. [Continue reading…]
Situated on the northwest tip of New Zealand's north island, and home to the historically significant Waitangi Treaty Grounds, the Northland region is to receive a funding boost to strengthen its AM broadcasting infrastructure.
New Zealand's Minister of Broadcasting and Media, Willie Jackson, and Minister for Emergency Management, Kieran McAnulty, have announced a NZD$1.48 million package to fund the repair and replacement of three transmission masts in Northland to ensure AM radio can stay on air in the region.
"This funding will secure the reinstatement of the Waipapakauri mast, which services Far North communities, and replace the masts at ?taika and ?haeawai which are on their last legs," Willie Jackson said. "This will ensure that Northland communities retain their access to AM transmission in areas that are not serviced by FM frequencies.
"RNZ has already completed work to reinstate the Waipapakauri mast, which went back on air today."
Minister for Emergency Management Kieran McAnulty said radio is a critical information channel to help reach New Zealanders in an emergency.
"When emergencies happen, the National Emergency Management Agency (NEMA) and local Civil Defence Groups work with the media to issue warnings and other critical information. We rely on radio as our number one emergency info channel as it is the most resilient and widely available form of public communication.
"Northland is especially reliant on AM radio due to its remote and rugged terrain, its exposure to hazards like tsunamis, and limited access to cellular service and other information sources," Kieran McAnulty said. [Continue reading…]
The TALIBAN has shut down several VOICE OF AMERICA RADIO ASHNA FM repeaters and has blocked RADIO FREE EUROPE/RADIO LIBERTY's Afghan service RADIO AZADI, alleging that the U.S.-backed outlets are violating Afghani press laws and journalistic principles.
A statement from the VOA said that the move, which it noted broke a multiyear contract between the stations and the Afghan government, "is a blow to the large audience that turns to RADIO ASHNA for uncensored news and information. VOA broadcasts provided the people of AFGHANISTAN uncensored perspectives and hope. They gave ordinary Afghans a voice through call-in programs and discussion shows about subjects censored by domestic media. On VOA programs, topics ranged from the increasing isolation of AFGHANISTAN's current government and the second-class status of women and girls as a result of the TALIBAN's policies to the persistent economic failures that have diminished the quality of life in AFGHANISTAN since the TALIBAN takeover."
"Many programs were anchored by women," said Acting VOA Director YOLANDA LÓPEZ. "Removing VOA from the domestic airwaves will not silence us. It will only increase the importance of serving the captive audience inside AFGHANISTAN."
The statement noted that the VOA reaches 7.3 million adults per week in the country, with almost half of those listening on broadcast radio; the service can also be heard via satellite TV, shortwave, AM, streaming, and social media and is "actively exploring additional ways to provide our content and fulfill our mission of serving our audience in AFGHANISTAN." [Continue reading…]
US-funded Voice of America said Taliban authorities pointed to "complaints" about their programing. Radio Free Europe was also banned by the Islamist regime.
Voice of America (VOA) and the AP press agency reported that Taliban authorities banned radio broadcasting from VOA and Radio Free Europe/Radio Liberty (RFE/RL) in Afghanistan from Thursday.
According to VOA, the Taliban authorities cited "complaints they have received about programming content" as reason for the ban.
However, there were no further details provided about the alleged complaints, VOA shared in a press statement.
Both VOA and RFE are funded by the US government, but "operate with journalistic independence and aim to provide comprehensive, balanced coverage," the statement continued.
Whether or not the ban will be extended to other international broadcasters in Afghanistan remains unclear at this point.
In March, some parts of DW's Afghan programing were stopped from being rebroadcast by Afghan partners, and BBC news bulletins in Pashto, Persian and Uzbek also taken off air.
Taliban say VOA and RFE 'failed to show professionalism'
Afghanistan's Foreign Ministry spokesman Abdul Qahar Balkhi told AP his country had laws regulating the media and any network that was "repeatedly contravening" them would be banned.
"VOA and Azadi Radio (Radio Liberty) failed to adhere to these laws, were found as repeat offenders, failed to show professionalism and were therefore shut down," he said.
The Taliban regime has been cracking down on press freedom in the country by imposing restrictions on media and journalists since seizing power last year. [Continue reading…]
---
Do you enjoy the SWLing Post?
Please consider supporting us via Patreon or our Coffee Fund!
Your support makes articles like this one possible. Thank you!