Many thanks to SWLing Post contributor, Dan Robinson, who writes:
Following up on the item about the Grundig SAT 700 in a scene of Last of Us, the series "Hunters", with Al Pacino, about Nazi hunters, featured a beautifully restored Zenith wood cabinet radio in the second to last of 8 episodes.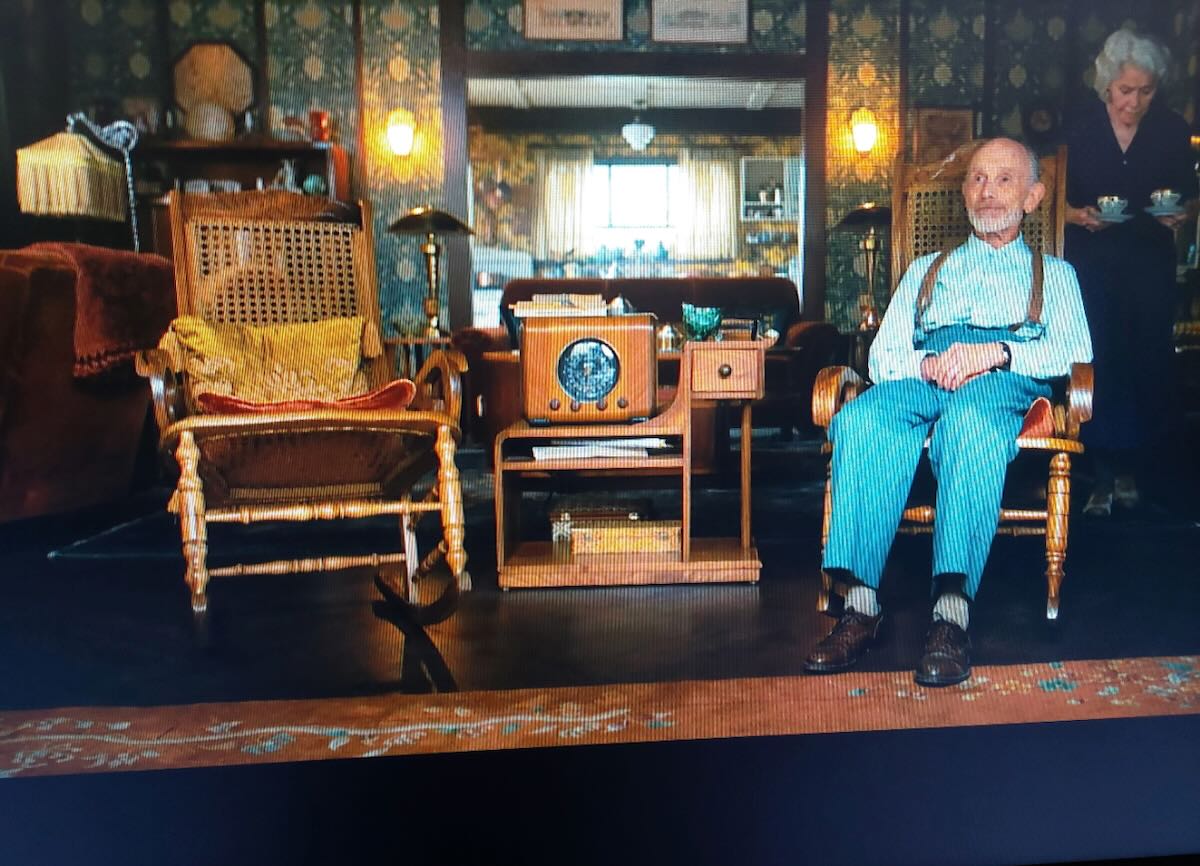 The Zenith is seen sitting between an elderly German couple who were helping to hide a Jewish family from the Nazis.
Hunters is an excellent, if sometimes hard to watch, series which brought Pacino back to TV. The scenes with the Zenith radio were almost as long as the one in Last of Us containing the Grundig 700.
What a gorgeous Zenith, Dan. Thank you for sharing this and your notes about Hunters.