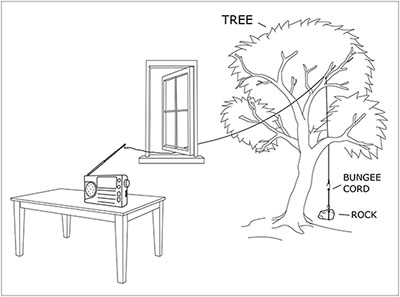 By Jock Elliott, KB2GOM
Okay, let's get this straight to begin with: I'm not on C.Crane's payroll; I get nothing for what you are about to read. I have bought two of their radios with my own money, and they sent me one for review.
Today I received an email from C.Crane, headlined "How to make a shortwave antenna." It links to an online article, written by Bob Crane, with the same title. Here's the link.
It explains, clearly and concisely, how to make your own shortwave antenna, and it also adds some safety warnings. Check it out; it's worth reading and maybe home-brewing your own antenna.
What makes this a high degree of cool is that C.Crane also sells shortwave antennas . . . and yet they tell you how to make your own if you so choose. Nice.
Frankly, I've been a fan of the C.Crane company for years. Now I am a bigger one.