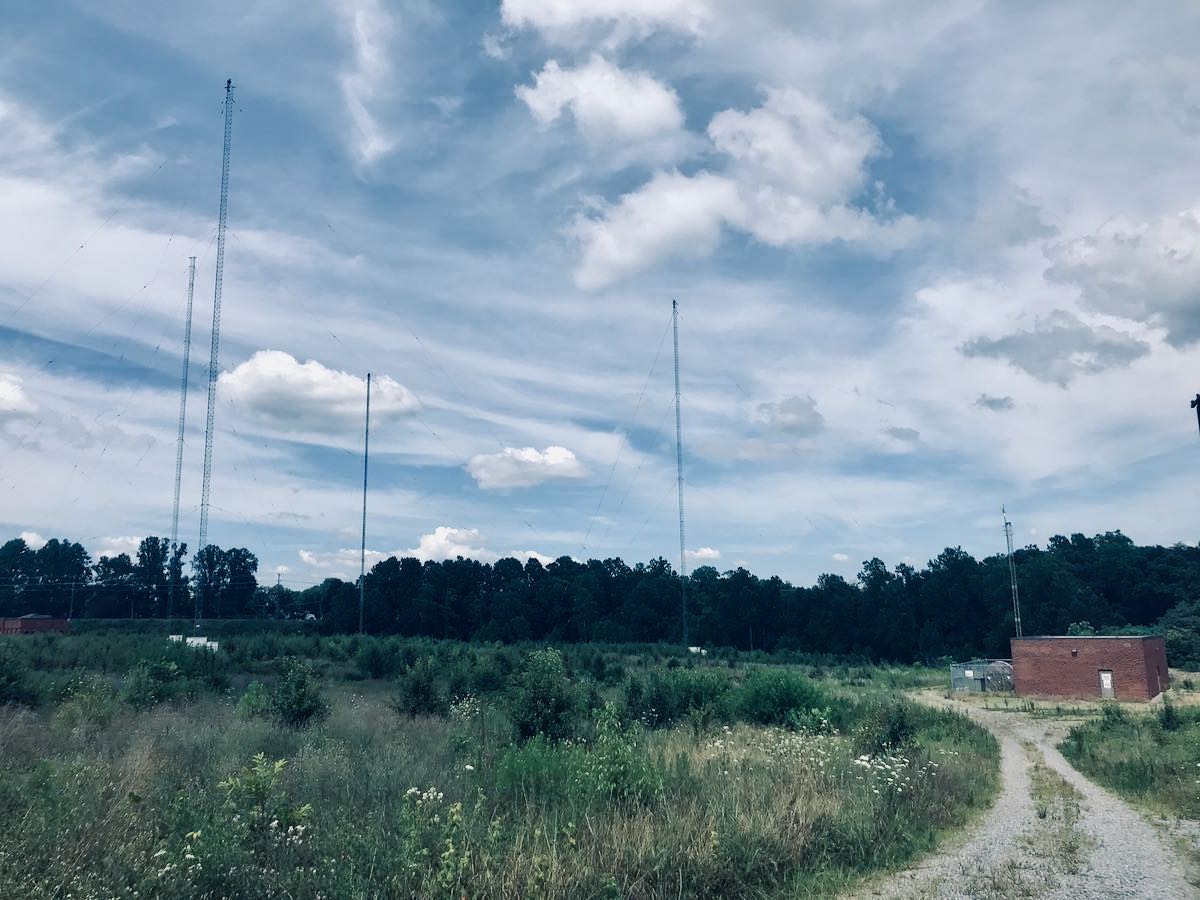 Radio Waves:  Stories Making Waves in the World of Radio
Welcome to the SWLing Post's Radio Waves, a collection of links to interesting stories making waves in the world of radio. Enjoy!
Many thanks to SWLing Post contributors Paul, and Dennis Dura for the following tips:
---
Ford Motor Co. plans to stop putting AM radio in new gas-powered and electric vehicles beginning in 2024, including the all-electric Mustang Mach-E and F-150 Lightning pickup, the Detroit Free Press has confirmed.
"We are transitioning from AM radio for most new and updated 2024 models," Ford spokesman Wes Sherwood told the Free Press. "A majority of U.S. AM stations, as well as a number of countries and automakers globally, are modernizing radio by offering internet streaming through mobile apps, FM, digital and satellite radio options. Ford will continue to offer these alternatives for customers to hear their favorite AM radio music, news and podcasts as we remove amplitude modulation — the definition of AM in this case — from most new and updated models we bring to market."
Commercial vehicles will continue to offer AM radio because of longstanding contract language, Sherwood said.
Drivers often turn to AM radio for live traffic updates and weather reports, as well as emergency communication. [Continue reading…]
Did you know that one of our AM radio stations can also be used as a bunker? What's more, the opening of this station was of such importance that King George VI addressed the nation during its inaugural broadcast in December 1937? Considered an engineering feat in its time, the Hornby AM radio site is the oldest transmission site owned and operated by CBC/Radio-Canada. Here are some interesting facts.
Listen to the King's First Empire Christmas Greeting:
A little bit of history
Located in Hornby, Ontario, this AM radio site was built in 1937 for the CBL radio service (the ancestor of CBC Radio One) one year after the creation of CBC/Radio-Canada. The station contained a 50-kilowatt transmitter and a 640-foot tower, making it the tallest structure in Canada from 1937 to 1954. That's more than twice the height of Big Ben (Elizabeth Tower, London).
Already a technological feat in itself, the site then added a second radio service (CJBC) in 1944 and became one of the rare AM sites to broadcast two services from one tower. The joint CBL-CJBC signal was so powerful that people could hear the program simply by putting an ear on nearby wire fences.
All about the bunker
Between 1946 and 1948, Canadians were seeing the beginning of the Cold War and, with it, the threat of nuclear attacks. As a result, the site underwent a "wartime expansion" during which the existing underground bunker, a reinforced underground shelter built for protection, was installed.
With 12 feet of concrete overhead, the bunker was designed to protect key government officials from an atomic bomb and allow CBC to continue broadcasting even in the event of a nuclear war. On the left side of the building, rooms in the basement were designed to provide shelter and allow space for broadcast equipment. A large diesel generator was also added to act as a power backup system, ensuring a steady signal. Lastly, a "sand wall" was built so the people inside could climb out after the attack. To this day, you can still find in the bunker books and magazines from the 1950s and 1960s, reminding us of the site's past. [Continue reading…]
A23 DRM Broadcast Schedule (DRM Consortium)
Click here to view the recently-published A23 schedule of DRM broadcasts.
I can't tell you how long my love affair with cars has lasted. When you're born and raised in Detroit, cars are in your DNA. My best memories include GTOs, Bel Airs, Road Runners, and a soundtrack of the Beach Boys, Motown, and Mitch Ryder on AM radio that perfectly accompanied all that Motor City metal.
Dad took us to Cobo Hall every frigid January for the Detroit Auto Show, the annual celebration of the city's #1 export – the car. It's no wonder then that when Paul and I first went to CES back in 2009, we gravitated to the North Hall of the Las Vegas Convention Center where "this year's models" were on display. We got to meet many automotive experts who welcomed a couple of Detroit radio natives with open arms.
But the storm clouds were already gathering on the horizon.  Despite being partners in the dashboard for most of a century, the relationship between radio and automotive wasn't contentious or even frosty.  It just didn't exist.  Even though consumers instinctively connected radio to cars, neither industry had a whole lot to do with the other.  The auto companies dutifully installed AM/FM receivers in their dashboards, and the radio industry gladly monetized the hell out of them. [Continue reading…]
This site contains information, data, and testimonies about the importance of AM radio.
It also includes this form which makes it easy to contact your legislators why you depend on radio.
---
Do you enjoy the SWLing Post?
Please consider supporting us via Patreon or our Coffee Fund!
Your support makes articles like this one possible. Thank you!