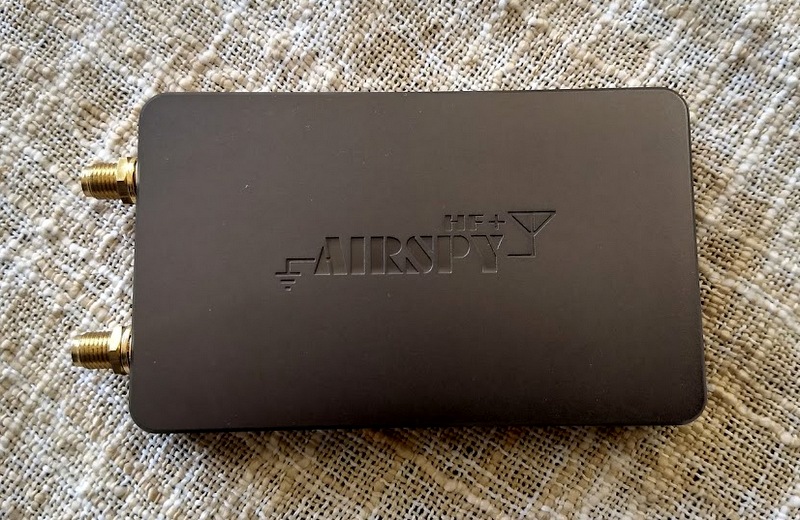 After SWling Post contributor, Guy Atkins, posted the survey results of his excellent Elad FDM-S2  vs AirSpy HF+ weak signal comparison, I received a few questions about the AirSpy HF+  "R3 Bypass" modification Guy mentioned in his post.
Guy has not yet performed the modification on his HF+–neither have I–but he points out that others have noted it: "significantly boosts sensitivity of the HF+ from longwave up to about 15 MHz, without any noted overload issues."
I reached out to AirSpy president, Youssef Touil, for a little more insight about this modification. Youssef replied:
During the early phases of the design R3 was a place holder for a 0 ohms resistor that allows experimenters to customize the input impedance. For example:

A 300 pF capacitor will naturally filter the LW/MW bands for better performance in the HAM bands
A 10µH inductor would allow the use of electrically short antennas (E-Field probes) for MW and LW
A short (or high value capacitor) would get you the nominal 50 ohms impedance over the entire band, but then it's the responsibility of the user to make sure his antenna has the right gain at the right band
A custom filter can also be inserted between the SMA and the tuner block if so desired.

R3 and the nearby resistors have been intentionally left outside of the RF shield, and their size was picked to be big enough to allow anyone to play with them. You will notice the size difference with the rest of the components.

In general, unless one knows what he's doing, it's not recommended to alter a working system. "If it's working, don't fix it". But, we are hobbyists, and not doing so leaves an uncomfortable feeling of something unachieved. Most brands addressing the hobby market leave some tweaks and even label them in the PCB.

The main purpose of the HF+ is the best possible performance on HF at an affordable price. This is to incite HAMs to get started with this wonderful technology while using an SDR that isn't worse than their existing analog rig.

The MW/LW/VLF crowd may have slightly different requirements, but that can be addressed by shorting a resistor.

Regards,

Youssef Touil
Thank you, Youssef, for replying to my inquiry so quickly and thoroughly.
No doubt, I too will eventually modify R3–it's very difficult not to experiment, especially when a product was designed with the experimenter in mind.
I really feel like AirSpy has knocked it out of the ballpark with the HF+. For those of us primarily concerned with HF performance, this SDR is very hard to beat–especially at its $199 price point!