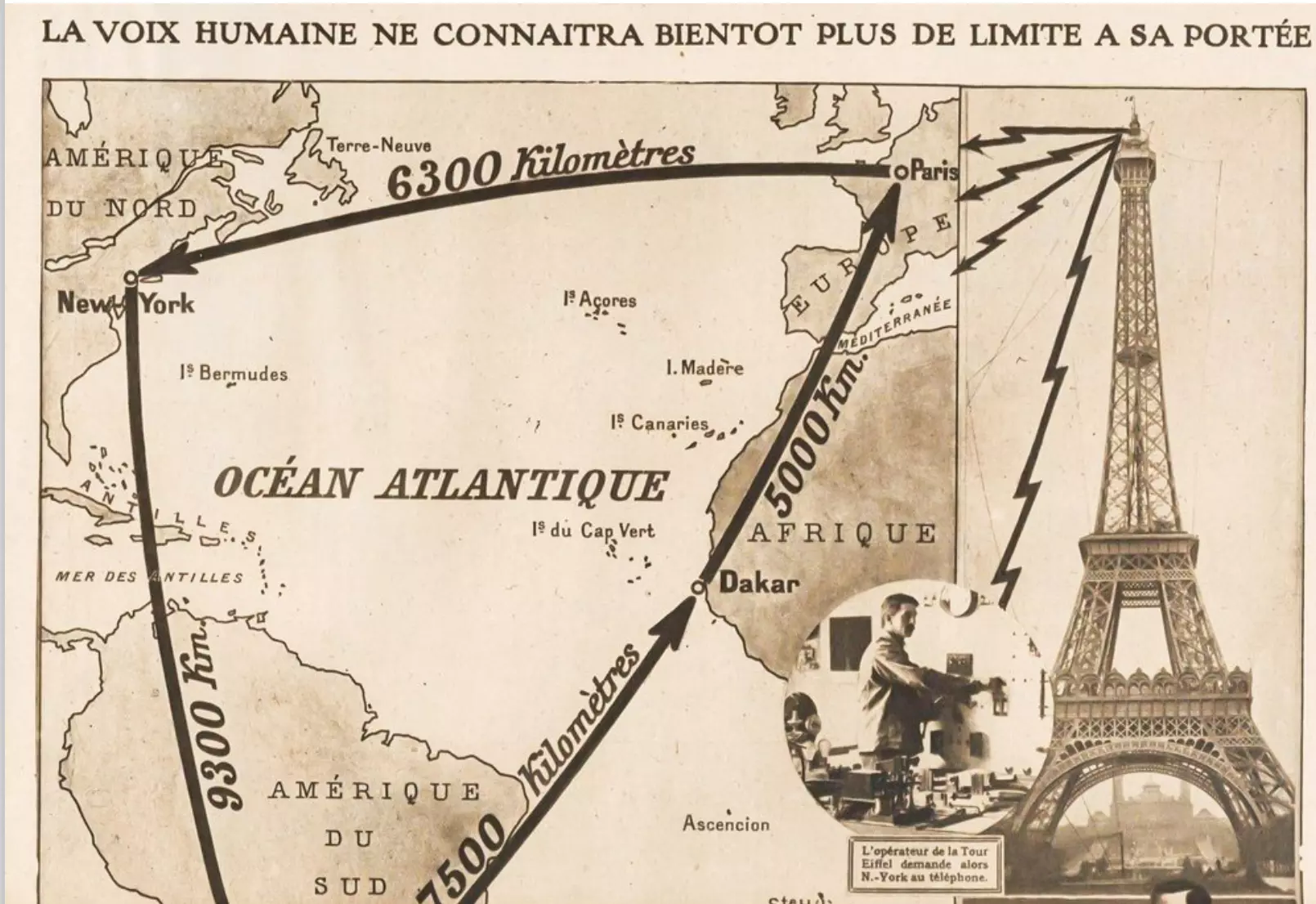 Radio Waves:  Stories Making Waves in the World of Radio
Because I keep my ear to the waves, as well as receive many tips from others who do the same, I find myself privy to radio-related stories that might interest SWLing Post readers.  To that end: Welcome to the SWLing Post's Radio Waves, a collection of links to interesting stories making waves in the world of radio. Enjoy!
Many thanks to SWLing Post contributors Dan Srebnick, the Southgate ARC and Geneva Witherspoon for the following tips:
---
A hundred years ago this week, France's most famous landmark, the Eiffel Tower, was first used as an antenna for radio programmes. Looming high above the city's uniform skyline, the tower was an obvious choice to pioneer public radio in France, proving the country's prowess in broadcast technology.
On 22 December 1921, just three years after the end of WWI, "Radio Tour Eiffel" broadcast its first ever show, a live performance featuring legendary singers.
The trial was the beginning of a long series of broadcasts that continues today, with 45 television stations and 32 FM stations – including RFI – broadcasting from the Eiffel Tower.
According to the Lille-based publication Le Réveil du Nord of 24 December 2021, "a concert by wireless telephony took place at the Lille Theatre".
Famous artists of that era, the legendary Sacha Guitry, the soprano Jeanne Hatto, the tenor Maurice Dutreix and others sang in a microphone in a room in the Eiffel Tower, from where it was broadcast to a "wireless phone set" in the hall of the Lille theatre.
"A large audience attended this session," according to the dispatch. [Continue reading…]
The Raspberry Pi makes an excellent gift on its own, but getting one in a custom Time Machine Radio is remarkably fulfilling. This holiday, a maker known as Byte-rider created a custom Raspberry Pi Zero 2 W-powered radio for his father. Continue reading →