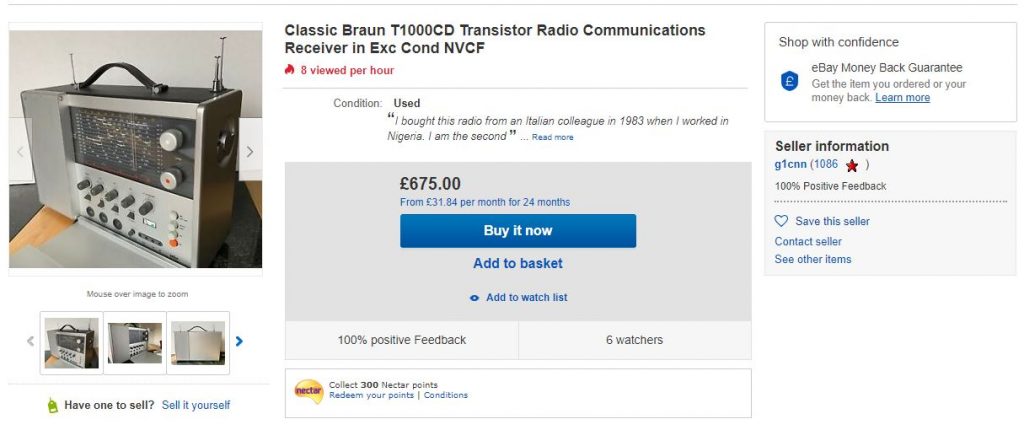 Many thanks to SWLing Post contributor, Cap Tux, who shares this eBay find: a Dieter Rams Braun T1000CD.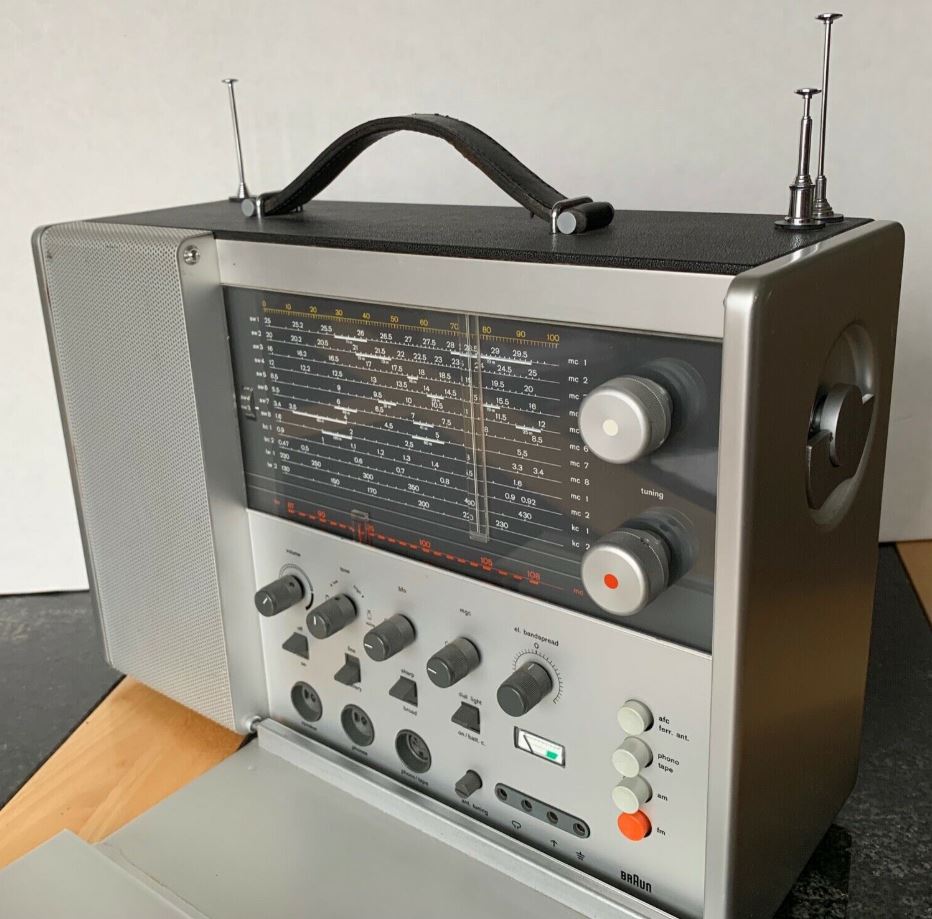 I must say, £675.00 is a lot of money, but I'm not so sure it's an inflated price for the Braun T1000CD. I believe I've seen them fetch even higher prices and the condition of this unit is excellent.
Here's the seller's description:
I bought this radio from an Italian colleague in 1983 when I worked in Nigeria. I am the second owner from new. It has been dry stored in a box at my home for for most of the last 35 years. It is in very excellent condition with only the most minor blemishes to the case. Comes with original paper work and circuit diagram numbered the same at the radio. Please see all the photos. I had this serviced and realigned by Graham at East Coast Wireless. I have just checked all the controls and apart from the dial light they all work.
I'm sure a Dieter Rams collector will grab this unit in short order. Frankly, if I had the radio funds for such a purchase, I'd be tempted. I don't own a single Rams' designed radio.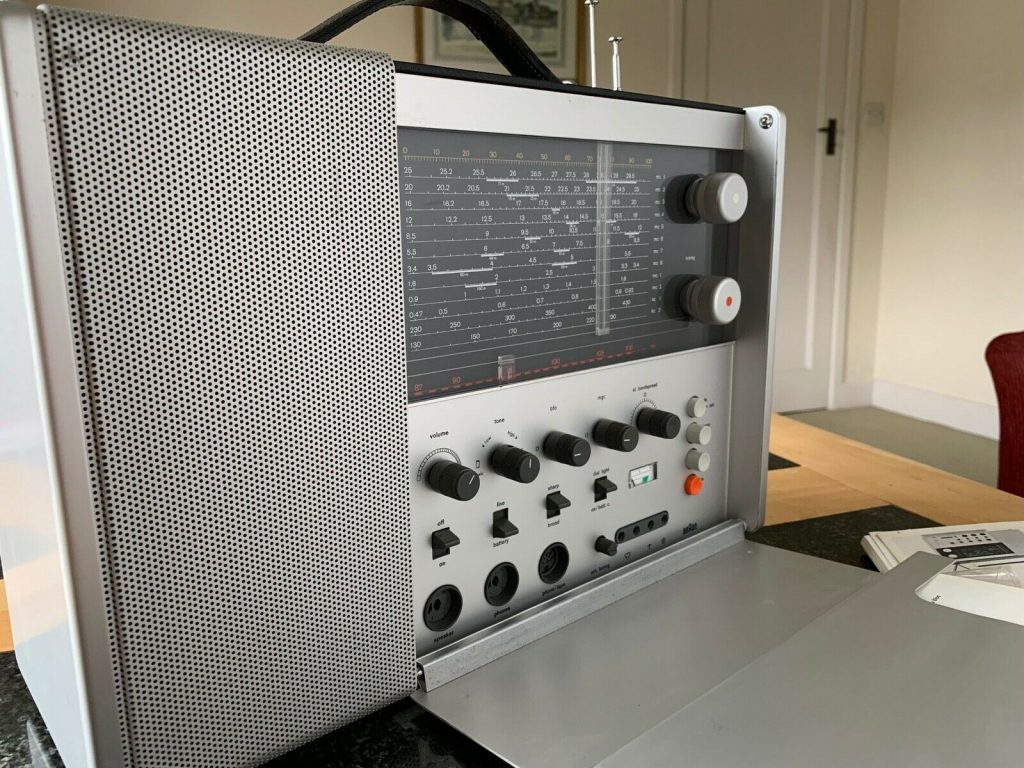 Thanks again, Cap! One of the great things about eBay is finding the occasional gem like this and simply admiring the design.