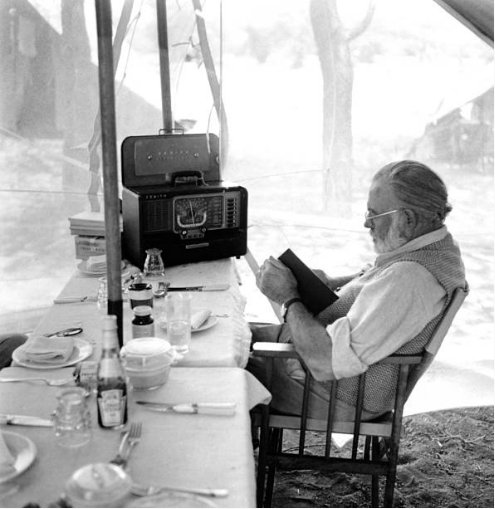 In a Twitter exchange yesterday @dean_frey shared the photo above of Ernest Hemingway on Safari in Kenya in 1952.
I believe this may be a Zenith Transcoceanic model H500. Could a Transoceanic expert in the Post community confirm of correct me? Please comment!
I know this: I love Earl Thiesen photos.
Thanks for sharing, Dean!
Check out Dean's twitter feed for other vintage photos.