Many thanks to SWLing Post reader, Bud Glass, who writes: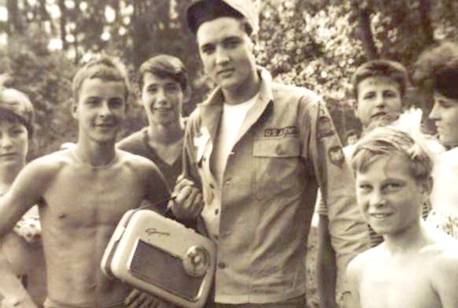 I am attempting to find out more information about this particular radio [see above]. The photo is from around 1959–no idea how old the radio is.
Thanks, Bud. I did a little research and it appears this photo was taken of Elvis while he was traveling in Germany. The radio has a familiar design from the era with a large speaker and round, front-facing tuning dial. I can't make out the manufacturer's name in the image.
Post readers: Please comment if you can help Bud ID this portable radio!