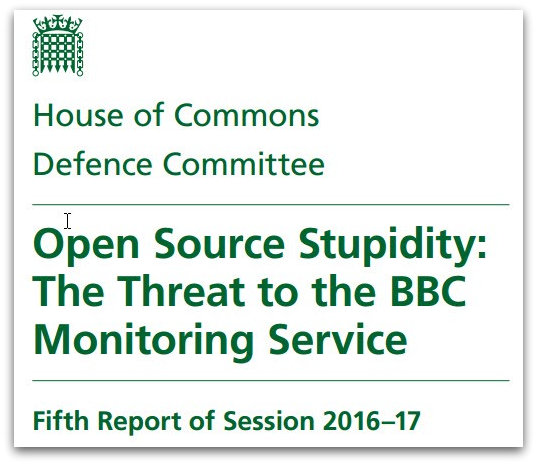 Many thanks to SWLing Post contributor, Jonathan Marks, who shares his latest post from Medium.com:
Open Source Stupidity: The Threat to the BBC Monitoring Service

Media Network, the weekly communications magazine formerly on Radio Netherlands, is set to return as an independent podcast in 2017, resuming its analysis of international broadcasting.
The first time we visited BBC Monitoring was in August 1989. That broadcast is sitting in the Media Network Vintage Vault. During the previous lifetime of the programme (1980–2000), we worked closely with colleagues from World Broadcasting Information at BBC Monitoring. Search for contributions from Richard Measham and Chris Greenway in the vintage vault of around 450 half-hour programmes.

By way of a prequel to the new series, we asked John Fertaud, who has worked at BBC Monitoring in the past, to analyse and comment on a new UK government report about the future of the service. Here is his analysis.

Click here to read Jonathan's full post and to listen to his Vintage Vault audio.