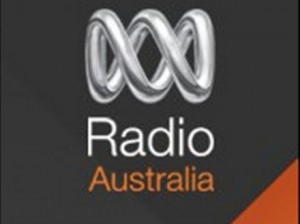 This morning, I've been enjoying Radio Australia's live coverage of the London 2012 Summer Olympics.
In an era where Olympics coverage is tightly controlled by television networks (and swallowed with a generous amount of sponsorship ads) it's a relief to know that I can hear live, uninterrupted coverage via Radio Australia on shortwave.
Here's a recording from 9,580 kHz at 14:00 UTC today (coverage begins after the news):
Radio Australia is well known for their sports coverage. Indeed, I've heard their dedication to cricket, football and rugby coverage secures their listenership throughout Asia and Oceania.
I believe it. Thanks, RA!