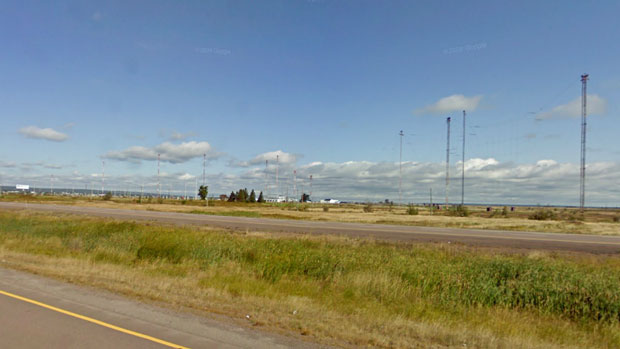 Radio Waves:  Stories Making Waves in the World of Radio
Because I keep my ear to the waves, as well as receive many tips from others who do the same, I find myself privy to radio-related stories that might interest SWLing Post readers.  To that end: Welcome to the SWLing Post's Radio Waves, a collection of links to interesting stories making waves in the world of radio. Enjoy!
---
WL2XUP is an FCC Part 5 Experimental station operated by Lin Holcomb, NI4Y, in Georgia. It's licensed to operate with up to 400 W effective radiated power (ERP) between 40.660 MHz to 40.700 MHz.
John Desmond, EI7GL, reports that as of mid-July, WL2XUP was intermittently transmitting on Weak-Signal Propagation Reporter (WSPR) on 40.662 MHz (1500 Hz) for 2 minutes out of every 10, with an output power of 20 W ERP into an omnidirectional antenna. For FT8 check-ins and tests, an ERP of 100 W may be used. The band is affected by several propagation modes, including tropospheric ducting, sporadic E, transequatorial propagation (TEP), and F2 propagation. As Desmond notes, the 40 MHz band will open a lot earlier than 50 MHz and could be a useful resource for stations monitoring the transatlantic path.
A 2019 Petition for Rulemaking (RM-11843) asked the FCC to create a new 8-meter amateur radio allocation on a secondary basis. The Petition suggests the new band could be centered on an industrial-scientific-medical (ISM) segment somewhere between 40.51 and 40.70 MHz. The spectrum between 40 and 41 MHz is currently allocated to the federal government and, as such, within the purview of the National Telecommunications and Information Administration (NTIA).
ARRL member Michelle Bradley, KU3N, of Maryland, filed the petition on behalf of REC Networks, which she founded and described in the Petition as "a leading advocate for a citizen's access to spectrum," including amateur radio spectrum.[…]
Inside a little shed in southwest Indianapolis, Kyle Long found something almost "too amazing to be true."
It was some time in the early 2000s. Like he often did during his teenage and 20-something years, Long was trolling a garage sale for old music. He mainly worked as a club DJ back then, and he loved to pepper his sets with songs miles away from the top 40. If they had a connection to Indiana musical history, even better.
What he held his hands that day definitely did. It was a reel-to-reel tape. "61 jazz fest" was scrawled in the cover's top-left corner, and Long noticed names like "Duke Ellington" written on the packaging.
He kept the tape at home for years before finally getting it digitized. That's when he discovered he owned what is perhaps the last known recording of a star-studded – and ultimately doomed – Evansville music festival.
Thanks to a brash promoter, unlikely sponsors, and fallout from the actions of drunk teenagers 1,000 miles away, Evansville hosted what became known as the Indiana Jazz Festival in 1960 and '61. Stars such as Ellington, Benny Goodman, the Staples Singers, Dave Brubeck and the future Lando Calrissian himself, Billy Dee Williams, whipped Roberts Stadium into a froth on hot summer weekends that attracted local residents and college kids from around the country.
CBS recorded snippets of the 1960 show. And in '61, promoter Hal Lobree claimed the U.S. State Department planned to film the festival and turn it into a documentary called "Americana Indiana" that would be broadcast on the government-owned Voice of America.
Lobree dreamed it would become our version of the Newport Jazz Festival: the legendary yearly concert that, like its folk-singing cousin, still generates mountains of tourist cash for the small Rhode Island city.
But by 1962, the Indiana Jazz Festival was gone.[Continue reading…]
Poland's National Broadcasting Council has suspended the extension of the licence of the independent TVN24 television channel, which is owned and financed by an American company.
Negotiations are also underway in parliament on a new bill that would limit the ability of media to operate in Poland if they have large foreign investment.
If the bill goes through, TVN would fall into that bracket since it's part of the American Discovery franchise.
Press Club Polska, an independent association of journalists, said the decision is an attempt to strangle media.
"In our opinion, the move to not extend TVN's licence seems to be an attempt to put pressure on independent media," explained Wojciech Tumidalski. "When it comes to this "lex TVN" bill, as they call it, it is unacceptable to pass a law against a single economic entity that plays an important role in the media market and is simply an independent medium that challenges the government."[…]
On July 16 JARL opened the special commemorative station 'JA1 TOKYO' in Nishitokyo City, Tokyo, to commemorate the Tokyo 2020 Olympic and Paralympic Games being held from July 23
After the opening ceremony of "JA1TOKYO", an operator in charge was assigned to each band for active operation.
In the evening, a member of Japan's House of Representatives Hirohiko Izumida 7K1KJK, who is an amateur radio operator and a member of JARL, attended the venue and operated the station in the 7 MHz band.
The station will be active until September 5.
Source JARL https://tinyurl.com/IARU-Japan
---
Do you enjoy the SWLing Post?
Please consider supporting us via Patreon or our Coffee Fund!
Your support makes articles like this one possible. Thank you!