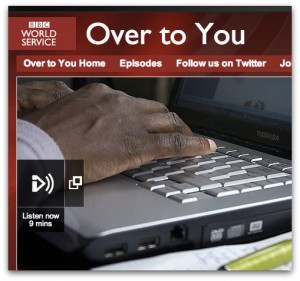 Richard Cuff–noted SWL and festmeister for the Winter SWL Fest–sent a message to the BBC World Service listener feedback program Over To You deploring the BBC's decision to incorporate limited advertising on the World Service as of April 2014.
Over To You contacted Richard and invited him to an interview where he discussed these changes with Mark Bunting, head of BBC WS Strategy.
The program aired earlier this week. Richard noted that the discussion was "chopped quite a bit" to fit a nine minute time slot.
Click here to listen to Richard's interview on Over To You: http://www.bbc.co.uk/programmes/p01sbmkt