If you've been a reader of the SWLing Post for long, you may know I am an avid supporter of free speech via radio and other media; I am also a strong advocate of journalistic ethics.  Following, I share choice words about a reporter who ignored one in the claimed pursuit of the other–and why I believe neither was ultimately served.
While I've written much in support of the BBC World Service, the radio arm of the BBC, I have not had the same favorable view of the television arm of the BBC.  Recently, I received a concerning email from my post-graduate alma mater, The London School of Economics, which lowered my opinion of the BBC TV producers yet further.
On Monday night the BBC television show Panorama featured an investigative report on North Korea by presenter John Sweeney; this investigation, while revealing virtually nothing the western world didn't already know about North Korea, is receiving inordinate amount of attention–primarily negative.  Moreover, Sweeney's report has received a great deal of criticism from the London School of Economics (LSE).  And for good reason.
In brief, as I understand it, here's what occurred :  In 2012, an LSE student group, organized by Tomiko Sweeney, wife of BBC Panorama presenter and 1980 LSE alumnus John Sweeney.  This past March, another such event was organized; but on this eight-day student tour of North Korea, there was a striking difference. The LSE students, who of course understood the (measurable) risk inherent in touring a country like North Korea, were merely made aware in advance that there would be "a journalist" among their group.  But upon their arrival in China and immediately prior to their flight to North Korea, the student tour group found that the BBC had sent not one journalist, but rather a three-man investigative crew from Panorama falsely claiming to represent the LSE, with secret plans to film outside the dicatorships's permissible range; among them, Sweeney himself, claiming to be an LSE PhD student.  In short, the student group was unaware of the scope of Sweeney's orchestrated deception until it was underway.
While in North Korea, Sweeney and his crew proceded to secretly film an investigative report, breaking firm rules imposed on the tour group.  In so doing, Sweeney knowingly–and without prior consent from the students–put everyone on the tour at very great risk. If caught, Sweeney, his crew, and the deceived students could very well have been imprisoned and forced to work in labor camps indefinitely…or worse.  Such treatment of journalists is not unprecedented in North Korea.
Fortunately, the full tour group and their illegal digital footage escaped North Korea without incident.  However, now that North Korea has learned of the investigative report and the deception, North Korea has begun to threaten the LSE students on the tour.
John Sweeney lied to the North Korean authorities and to the North Korean touring organization–but more to the point, he deceived the LSE students on the tour who served as his front. The BBC sanctioned (and salaried) Sweeney's cowardly deception. Sweeney admits to lying, and has awkwardly attempted to justify his actions by stating that the students are "adults" and therefore "aware of the risk…this isn't Toramolinos [a Spanish vacation locale]."  It now seems quite clear that Sweeney never fully disclosed to the students the degree of risk to which he would be subjecting them, which is only now unfolding in threatening letters from North Korea to the students themselves.  These threats warned against airing Sweeney's program, and the LSE promptly made this concern known to the BBC.  Sweeney aired the program anyway.
As for this television report for which Sweeney risked these students' lives and futures?  The painful fact is that Sweeney's product is neither insightful nor even particularly interesting.
Crossing the line
Regardless of reason, Sweeney capriciously and foolishly ignored a basic journalistic ethic called the harm limitation principle; according to the Society of Professional Journalists: "Ethical journalists treat sources, subjects and colleagues as human beings deserving of respect." While it states that an ethical journalist "recognize[s] that gathering and reporting information may cause harm or discomfort," it continues: "Pursuit of the news is not a license for arrogance."
Of course, one expects there to be some "harm or discomfort" during the course of investigative reporting, especially investigation of a closed dictatorship that is actually insightful or relevatory. But reporters such as Sweeney and his crew are paid–and paid well, I might add–to take such risks. The LSE students he used as a cover–essentially as human shields–were not paid by the BBC for the unremarkable reporting that was to put them in harm's way to a greater degree than they knew. The BBC and Sweeney believed that the students' personal sacrifice and the reputation of the LSE were secondary to the content contained in their report.
If the BBC wanted an investigative report from North Korea, they should have paid professional actors and/or journalists who fully understood the risks and were amply compensated for them to pose as students. Instead, the BBC used, in every sense of the word, a group of university students. BBC Panorama seemed to view these individuals as expendable.
One can only imagine the students' dismay at being caught in this web of deception, with the North Koreans weaving their own web such as exists in any closed dictatorship, while Sweeney and the BBC entangle them in yet another, perhaps more insidious, web of deceit.  As a result, avenues of study, careers, reputations, lives–all have been cut off or jeopardized by Sweeney's selfish, cowardly, and truly pointless actions in conducting this investigation under these circumstances.
While watching this BBC interview of the bumbling John Sweeney in his attempts at justification, one cannot help but recall the test of an ethical journalist which Sweeney fails: "Pursuit of the news is not a license for arrogance":
[Note that I've included, below, the full text of the letter from the LSE to which Sweeney refers and that I also received.]
What a waste
Not surprisingly, the BBC Panorama investigative report is, at best, mediocre.  I have seen numerous other video reports on North Korea by reporters and citizen journalists that are much more revealing of the true state of North Korea–and which practice good ethics and superior journalism besides. Even YouTube has better one-man reports from travelers.  Click here for an example on YouTube.
In contrast, too, the BBC World News' program Our World produced in 2010 a more informative and insightful investigative report on North Korea.  Presenter Sue Lloyd Roberts captured virtually the same footage as Sweeney's crew–with the North Korean handlers close by and without the use of cover or deception, I might add–but makes much better use of it. You can view this excellent report on YouTube, as well; it's divided into two parts: click here for part 1 and part 2.
Then, what was Sweeney's Panorama report adding to the body of knowledge we already have about the DPRK?  Virtually nothing.  Instead, his motivation to air his piece seems to have been one of professional gain…or, perhaps, simply ratings.  More warm bodies in front of British tellies.  Not a deeper knowledge of North Korea, certainly not journalistic integrity.
We've mentioned North Korea recently as they're making headlines across the planet; their governing method is deeply flawed and their repression of their own people is simply criminal, and needs to be made known.  Yet by using LSE university students in this trip as his cover, Sweeney has insured that LSE will not be welcomed back North Korea for the foreseeable future.  Perhaps other similarly sensitive countries will follow suit.  And it's truly a shame: LSE staff and students provide insight and potential for the creation of gradual positive change in repressed parts of the world like the DPRK.  And the LSE, which has long been  known for their diplomacy, will be hard pressed to recover the reputation that Sweeney has sullied.
If he is, in fact, an LSE alumnus, Sweeney should have considered that he was harming the reputation of a valuable educational institution well known for building political bridges. Sweeney is simply not deserving of an LSE degree.  Clearly, he needs to return to the classroom for Introduction to Ethics…Although, considering his actions, it is highly doubtful that he would understand any of it.
•••••••••••••••••••••••••••••
Should investigative reporting happen in North Korea? Certainly. Will rules and laws have to be broken in order to make this happen? Of course. Should reporters use innocent people as covers and human shields in order to carry out their reporting? Absolutely not.
What do you think?  Share your views and comments below.
•••••••••••••••••••••••••••••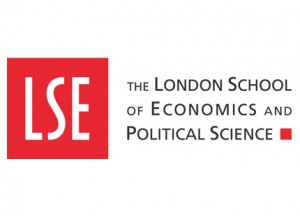 The letter the LSE sent to all alumni:
The School wishes to alert all staff and students to a serious development which may affect them personally in future. This relates to the conduct of the BBC in respect of a Panorama programme entitled North Korea Undercover, which is due to be shown next Monday evening, 15 April.

The programme has been produced using as cover a visit to North Korea which took place from 23-30 March 2013 in the name of the Grimshaw Club, a student society at LSE. The School authorities had no advance knowledge of the trip or of its planning. The visiting party included Mr John Sweeney, Mr Alexander Niakaris and Ms Tomiko Sweeney. In advance of the trip it was not known to the rest of the party that they were three journalists working for or with the BBC. Their purpose, posing as tourists, was to film and record covertly during the visit in order to produce the Panorama programme.

LSE's chief concerns are twofold. First, at no point prior to the trip was it made clear to the students that a BBC team of three had planned to use the trip as cover for a major documentary to be shown on Panorama. BBC staff have admitted that the group was deliberately misled as to the involvement of the BBC in the visit. The line used was that "a journalist" would join the visit. BBC staff have argued that this lack of frankness in denying the genuine members of the group the full details was done for their own benefit in the event of discovery and interrogation by North Korean authorities. It is LSE's view that the students were not given enough information to enable informed consent, yet were given enough to put them in serious danger if the subterfuge had been uncovered prior to their departure from North Korea.

BBC staff asserted in a meeting with LSE management on 9 April 2013 that the BBC had undertaken its own risk assessment in advance of the trip, which had been approved at the highest level. LSE believes that a reasonable assessor of risk, or indeed any parent contemplating their child's involvement in such an exercise, could only have concluded that the risks taken were unacceptable.

Our second major concern relates to information that came to light after the meeting on 9 April. This is that John Sweeney gained entry to North Korea by posing as a PhD student. The North Korean authorities allege that he described his occupation for entry control purposes as "LSE student, PhD in History" and gave his address as that of LSE – including a specific office room number which is actually used by a genuine member of LSE staff. Students report that the North Korean guides during the visit repeatedly addressed him as "Professor" and that he actively went along with that. John Sweeney graduated from LSE in 1980 with a BSc in Government. He is not an LSE student. If he has a PhD in History (or anything else), it is not from LSE. He does not work for the LSE.

We have no information about how Mr Niakaris or Ms Sweeney may have described themselves in order to gain entry to North Korea, but no description of them as current LSE students or staff can have been accurate.

While this particular trip was run in the name of a student society, the nature of LSE's teaching and research means that aspects of North Korea are legitimate objects of study in several of our academic disciplines. Indeed, LSE academics work on aspects of many politically sensitive parts of the world, including by travel to those locations. It is vital that their integrity is taken for granted and their academic freedom preserved. The BBC's actions may do serious damage to LSE's reputation for academic integrity and may have seriously compromised the future ability of LSE students and staff to undertake legitimate study of North Korea, and very possibly of other countries where suspicion of independent academic work runs high. Finally, LSE is aware of grave concerns about the actions of the BBC raised by at least two students who took part in the visit and the parents of one.

In light of all of the above, the Chairman of LSE asked the BBC on 10 April to withdraw the planned programme and issue a full apology to LSE for the actions of BBC staff in using the School and its good reputation as a means of deception. This endangered the students and could endanger academics in the future.

LSE deeply regrets that, earlier this afternoon, the Director-General of the BBC has refused the Chairman's request. LSE is fully supportive of the principle of investigative journalism in the public interest, and applauds the work of journalists in dangerous parts of the world. We cannot, however, condone the use of our name, or the use of our students, as cover for such activities.

The School stands ready to discuss with any student or member of staff who so wishes how best to address the possible difficulties which the actions of the BBC may entail for them in future.
•••••••••••••••••••••••••••••
This story is multifaceted, far more so than my summary; I encourage you to read articles from The Independent, The Guardian and/or the BBC for more details.
•••••••••••••••••••••••••••••