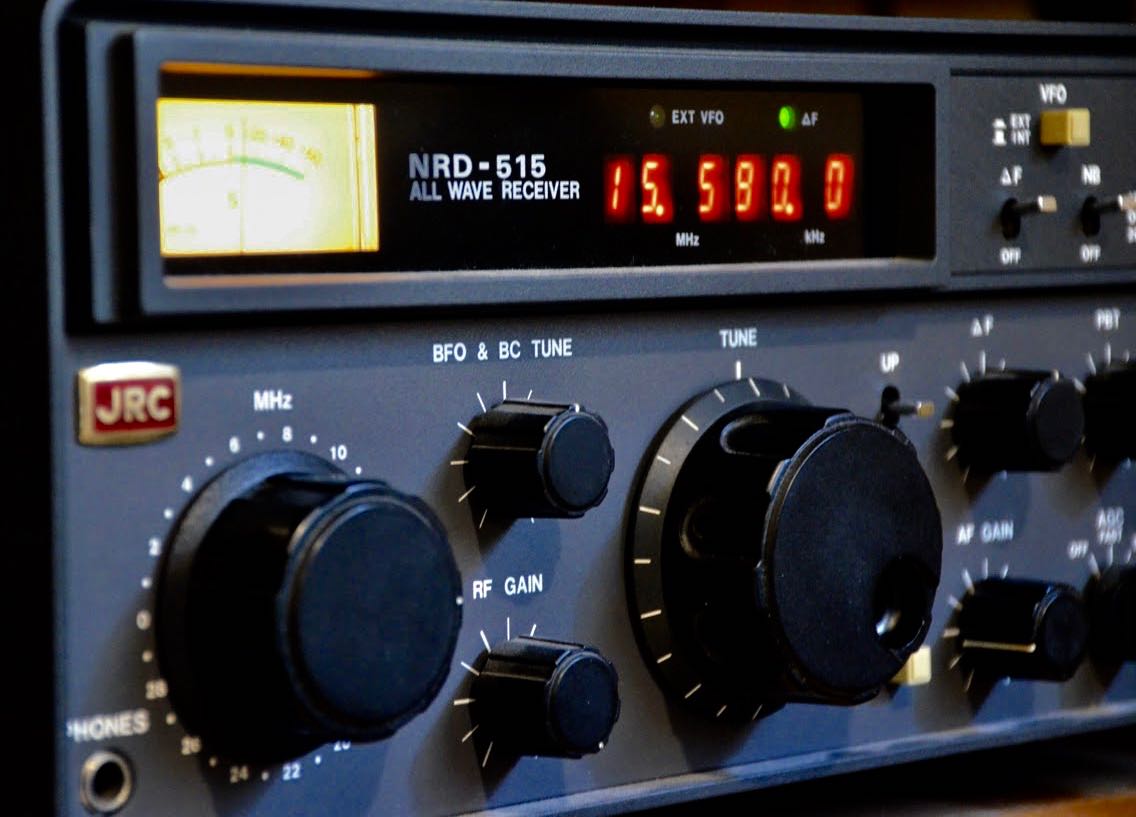 Radio Waves:  Stories Making Waves in the World of Radio
Because I keep my ear to the waves, as well as receive many tips from others who do the same, I find myself privy to radio-related stories that might interest SWLing Post readers.  To that end: Welcome to the SWLing Post's Radio Waves, a collection of links to interesting stories making waves in the world of radio. Enjoy!
Many thanks to SWLing Post contributors William Lee, Sheldon Harvey, and Paul Webster for the following tips:
---
Facebook has carried out its threat to remove news posts from its platform in response to the Australian Government's mandatory bargaining code for digital media giants.

In a Faceboook post William Easton, Managing Director, Facebook Australia & New Zealand said:

In response to Australia's proposed new Media Bargaining law, Facebook will restrict publishers and people in Australia from sharing or viewing Australian and international news content.

The proposed law fundamentally misunderstands the relationship between our platform and publishers who use it to share news content. It has left us facing a stark choice: attempt to comply with a law that ignores the realities of this relationship, or stop allowing news content on our services in Australia. With a heavy heart, we are choosing the latter.

Facebook has deemed radio stations as news publishers, along with newspapers and tv stations.

A check of radio facebook sites this morning shows most no longer contain any new content, with a message saying "no posts yet" on each page. All previous content also seems to have also disappeared.

When we checked shared posts to radio websites, the links were broken.

Read more at: https://radioinfo.com.au/news/radio-stations-blocked-facebook © Radioinfo.com.au
Baby boomers have found themselves increasingly dismayed when tuning into BBC Radio 2, the station that used to be theirs of choice. Time was when Terry Wogan would greet them in the morning with music from the likes of the Rolling Stones, Elton John and Queen. But Wogan gave way to Chris Evans, who in turn has passed the mic to Zoe Ball. And with each generation, there has been a change in sensibility. This month, the logic behind the move emerged: Radio 2 is trying to target 'Mood Mums', lower-income women in their 30s.

"Their playlist is full of Dua Lipa and Ariana Grande," says David Symonds, 77, who is, incidentally, my grandfather. "I don't want to listen to Justin Bieber, thank you very much. There's a gap in the market left by Radio 2 in its continuous pursuit of youth."

He has never been one to hold his tongue and his criticisms of Radio 2 are biting. "It is now full of D-list TV celebs who know nothing about music at all," he continues. "Rylan Clark-Neal, for f**** sake, was a contestant on The X Factor singing badly, and now he's everywhere."

Grandad has been out of the radio establishment for decades – he was one of the original Radio 1 DJs and helped launch Capital Radio, but left the UK in 1995 to set up his own stations in Cyprus (Limassol FM) and then France (The Roolz). Then he received a call from fellow radio veteran David Lloyd asking if he wanted to be one of the first presenters on a new British station: Boom Radio.[…]
Ham Radio in Friedrichshafen, Germany, was canceled last year because of the pandemic. Organizers for Europe's International Amateur Radio Exhibition this week expressed optimism that the 45th Ham Radio, sponsored by the Deutscher Amateur Radio Club (DARC), will be able to take place June 25 – 27.

"We are watching the situation closely, of course," a message from Friedrichshafen Fairgrounds CEO Klaus Wellmann said. "At the moment, we are assuming that we will be able to hold Ham Radio in accordance with an extensive, tried-and-proven safety and hygiene concept and are looking forward to seeing everyone again at Europe's most important trade fair for amateur radio." […]
An international team of astronomers has produced the largest and sharpest map of the sky at ultra-low radio frequencies, using the Low Frequency Array (LOFAR) radio telescope. The map published in the journal Astronomy & Astrophysics reveals more than 25,000 active supermassive black holes in distant galaxies.

At a first glance, the map looks like an image of a starry night sky. However, the map is based on data taken by LOFAR and shows the sky in the radio band. Stars are almost invisible in the radio band, but instead black holes dominate the picture. With this map, astronomers seek to discover celestial objects that only emit waves at ultra-low radio frequencies. Such objects include diffuse matter in the large scale structure of the Universe, fading jets of plasma ejected by supermassive black holes, and exoplanets whose magnetic fields are interacting with their host stars. Albeit among the largest of its kind, the published map only shows two percent of the sky. The search for these exotic phenomena will continue for several years until a map of the entire northern sky will be completed.

The radio waves received by LOFAR and used for this work are up to six meters long which corresponds to a frequency of around 50 MHz. They are the longest radio waves ever used to observe such a wide area of the sky at this depth. "The map is the result of many years of work on incredibly difficult data. We had to invent new strategies to convert the radio signals into images of the sky, but we are proud to have opened this new window on our Universe.", says Francesco de Gasperin, scientist at the Hamburg Observatory and leading author of the publication.

There is a reason why the Universe at these long radio wavelengths is almost uncharted: such observations are very challenging. The ionosphere, a layer of free electrons that surrounds the Earth, acts as a lens continuously moving over the radio telescope. The effect of the ionosphere can be compared to trying to see the world while being submerged in a swimming pool. Looking upwards, the waves on the water bend the light rays and distort the view. To account for ionospheric disturbances, the scientists used supercomputers and new algorithms to reconstruct its effect every four seconds over the course of 256 hours of observation.[…]
---
Do you enjoy the SWLing Post?
Please consider supporting us via Patreon or our Coffee Fund!
Your support makes articles like this one possible. Thank you!