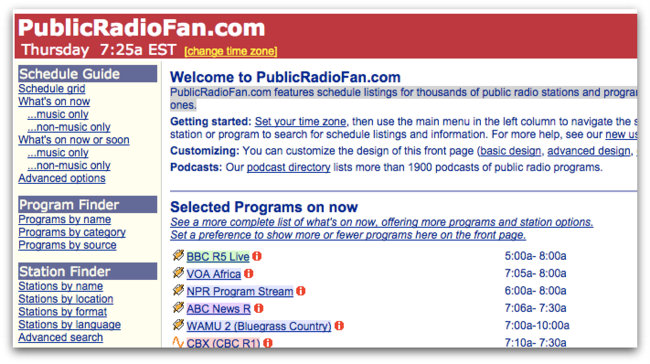 Many thanks to SWLing Post reader, Terry (VE7TEB) who writes:
You may have already posted this, but if not here is an excellent Public Radio resource, perhaps worthy of another mention: http://www.publicradiofan.com/
Indeed, Terry! Public Radio Fan is a fantastic resource–especially for SWLs who enjoy listening to public broadcasters who are no longer on shortwave. The site makes it easy to search for broadcasters; it has a very simple and responsive user interface.
Public Radio Fan was created in 2001 and is maintained by its creator, Kevin Kelly. I don't know where he finds the time to curate this database, but I'm glad he does!
Definitely worth the mention. Thank you, Terry!